The interior design trends are clear: veined-effect and Venetian-style surfaces have been among the most popular in recent years. The materials reflect two rather different style choices: while the veined effect evokes a more minimal, neutral approach to interior design, the Venetian style plays on colour schemes and a plurality of shapes. Whatever your preference, you can give free rein to your style with Santamargherita materials.
Santamargherita surfaces with a veined effect
Santamargherita offers the veined effect in some of its most popular surfaces, highlighting veins to a greater or lesser extent according to the collections and materials.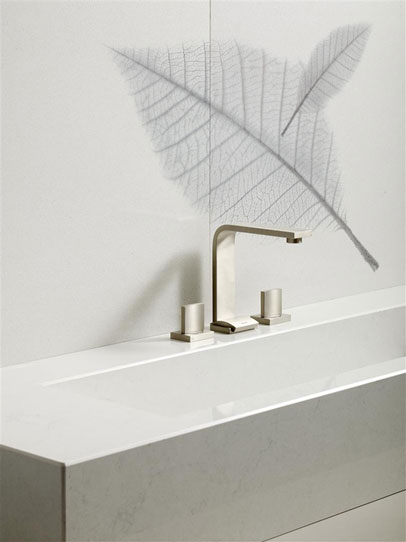 SM Quartz – Venati Collection: this quartz agglomerate collection includes different colour shades, from SM Quartz – Ardenne black to SM Quartz – Mistral white (with conspicuous veins) as well as SM Quartz – Vittoria White and Lyskamm (more lightly veined). Those who prefer warmer tones can opt, instead, for SM Quartz – Beige Sand or Rodi.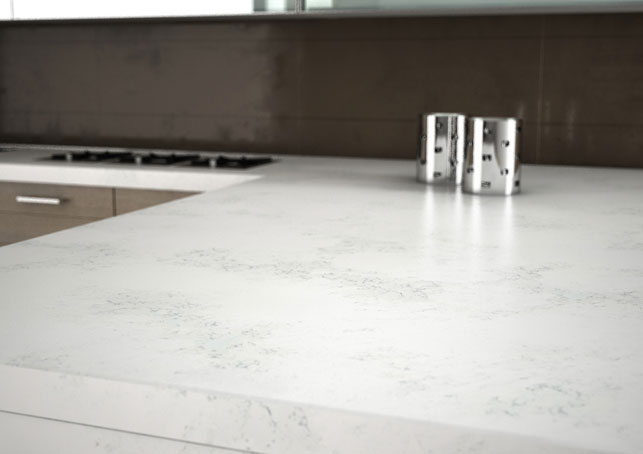 SM Quartz – Voyage Collection: the latest entry at Santamargherita. The new Voyage collection is inspired by the winds: the names of its six materials are indeed those of the most famous winds that move tree branches and desert dunes, and ripple sea waves. The light and delicate veins of SM Voyage are organically enclosed by the soft colour of the materials. From conspicuous SM Quartz – Libeccio to delicate SM Quartz – Grecale, all SM Quartz – Voyage surfaces are the result of careful research in Santamargherita laboratories, aimed at addressing the new furnishing trends, both for residential and retail premises.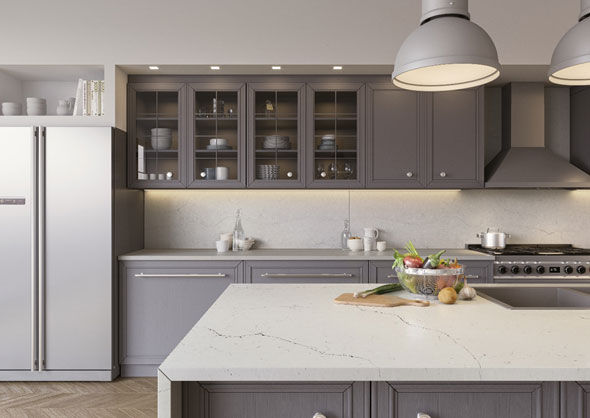 Santamargherita surfaces with Venetian-style terrazzo effect
Venetian-style terrazzo, revisited by Santamargherita in various SM Marble collections, retains a strong link with tradition and gives the nod to a more contemporary taste, providing a new way of interpreting a timeless classic.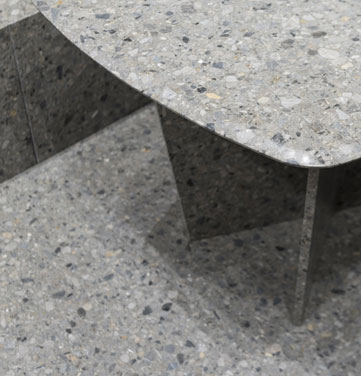 SM Marble – Palladio: let us be inspired by the great Venetian architect for the materials of this collection. From SM Marble – Palladio Fenice, that plays on the contrasts of green and pink, to the black and white of SM Marble – Palladio Moro, through to pearly white with SM Marble – Palladio Doge.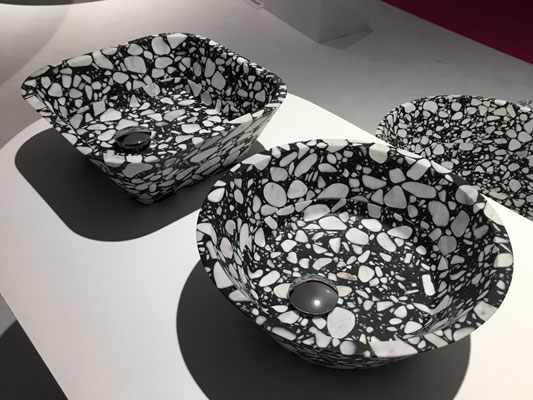 SM Marble – 900: the marble agglomerate collection that is very close to the famous Venetian-style floor, and brings back memories of familiar, cosy settings. From the pink of SM Marble – Brera to the grey of SM Marble – Milano, through to the white of SM Marble – Berlin, the 900 collection is perfect for classic and vintage as well as contemporary settings.