When we talk about green, we start a major digression because the range
of shades of this colour is really vast.
Green expresses balance, harmony, calm and even privacy. A
colour with a strong reference to plants. You can choose a green with rich and deep shades like pine green, or more velvety and warm like moss green. It can be used by itself or matched with contrasting colours,
basically you have to play and dare, always focusing on what effect you want to recreate within the walls of the house.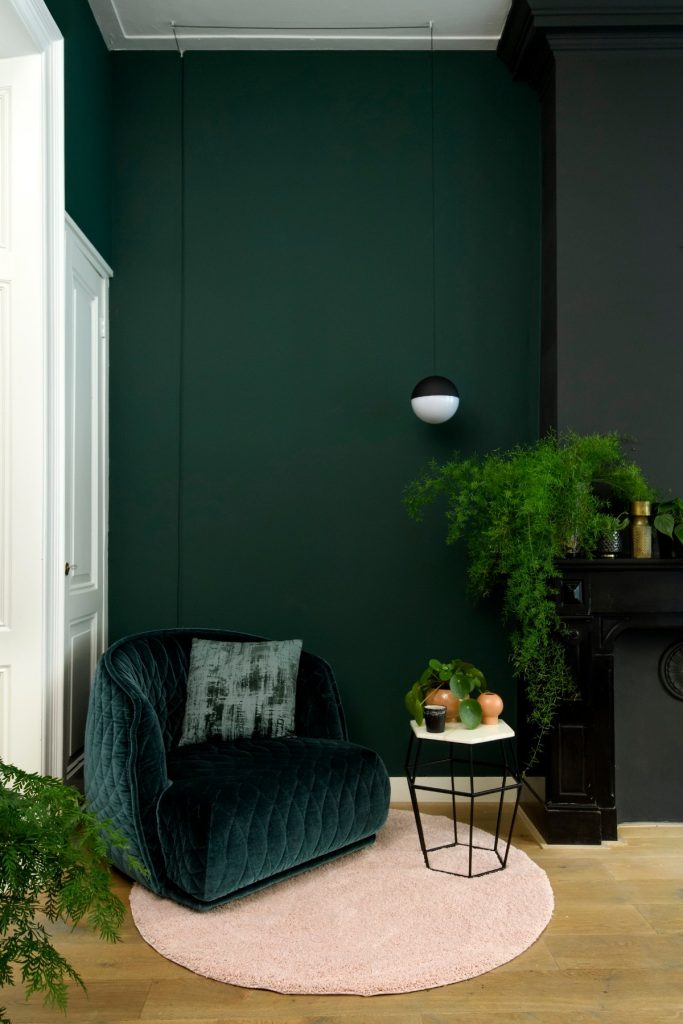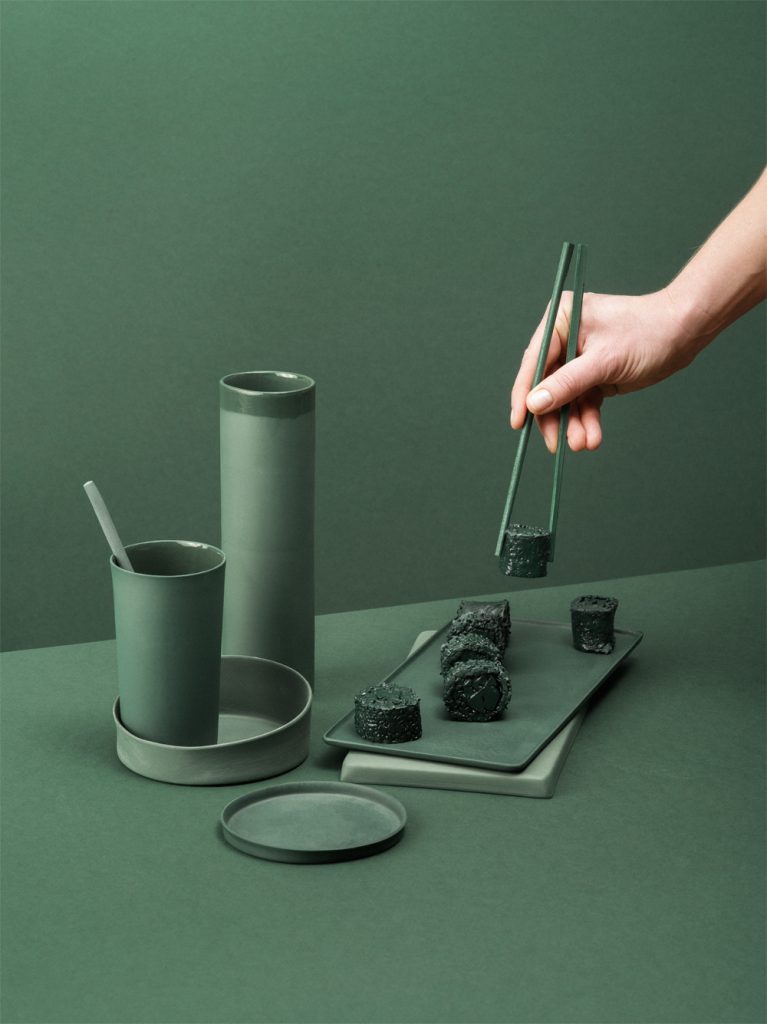 It is also nice to overlap and match different shades of green, darker and
lighter ones, to liven up the space and make the room dynamic.
Green is never out of place, in each room of the house it finds the
right meaning and can become its strength.
LIVING ROOM IN GREEN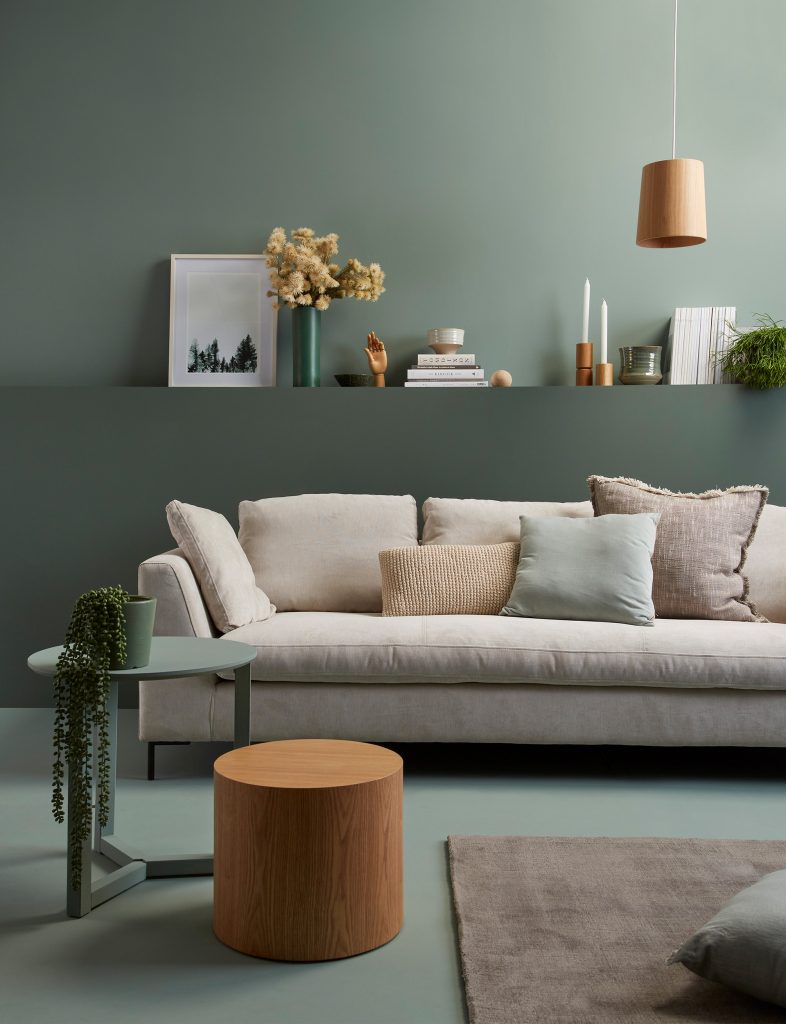 To make a living room large and airy, it is better to choose light shades of green and distribute them homogeneously and diffusely on the walls of the living room. You can then play with furnishings and textiles by combining darker or more intense shades of greens, but in small doses, without overdoing it and using other contrasting colours. If, on the other hand, you are not afraid to dare and the living room is bright and spacious, go ahead
with bright or dark greens, also using different textures and patterns like
wallpaper.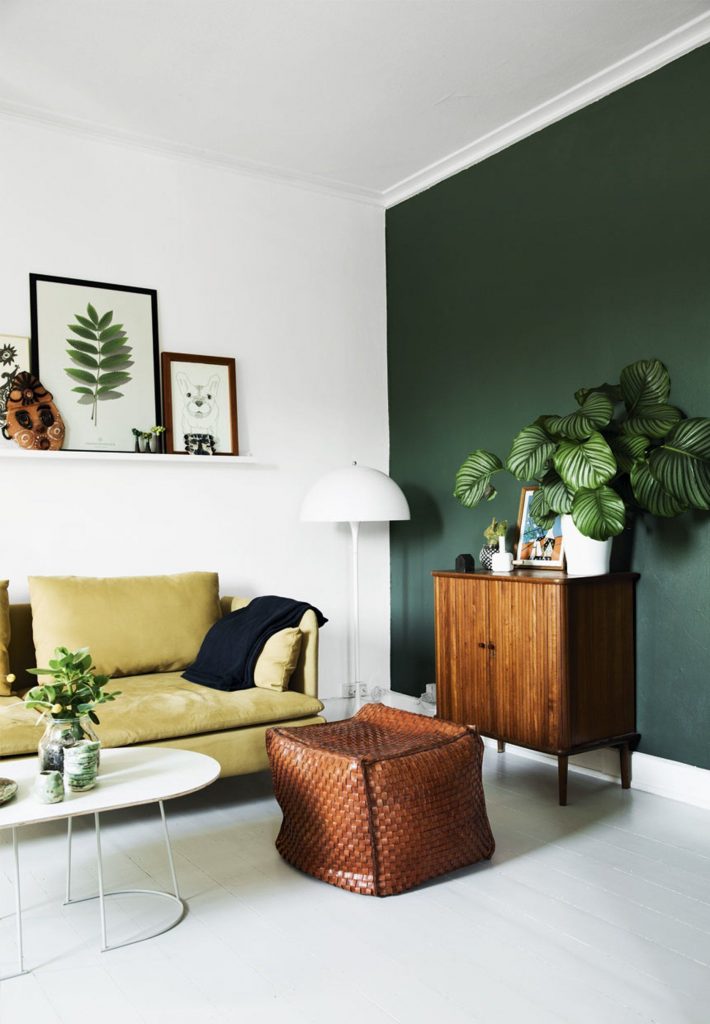 KITCHEN IN GREEN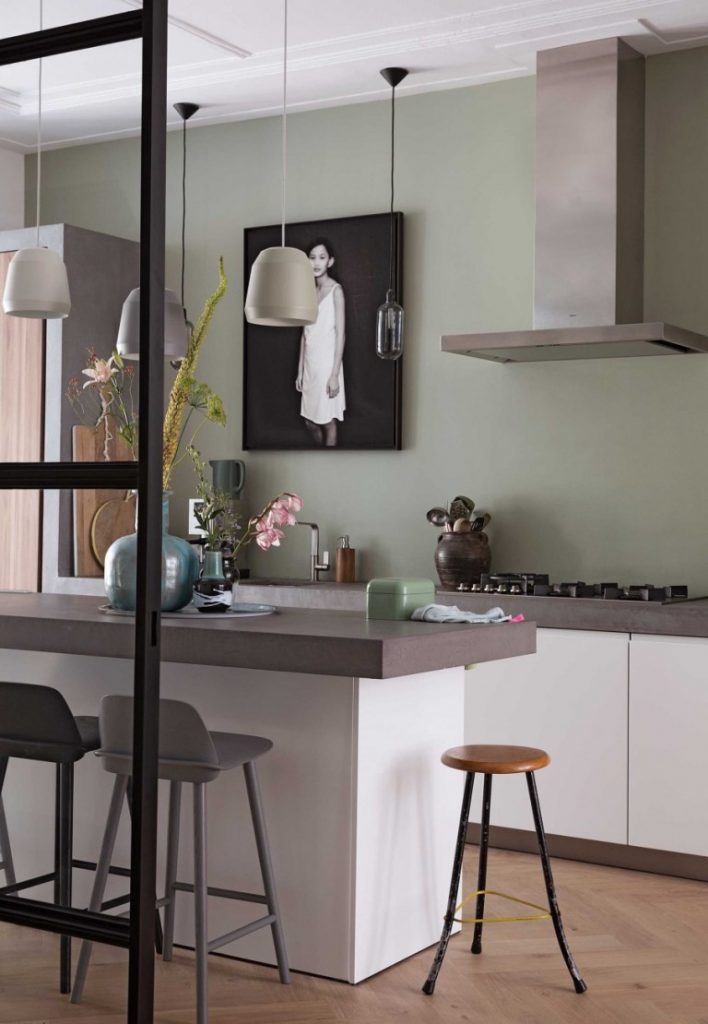 Green is very useful in such a technical room, because it helps
soften the coldness of steel and to liven up the texture of the wood. In
this case, green can be used as a neutral, but not trivial, background,
for the walls or as a contrasting element. We can imagine it in a
kitchen with fir green furniture or for the wall tiles, for example in
green marble or with green terrazzo effect.
BEDROOM IN GREEN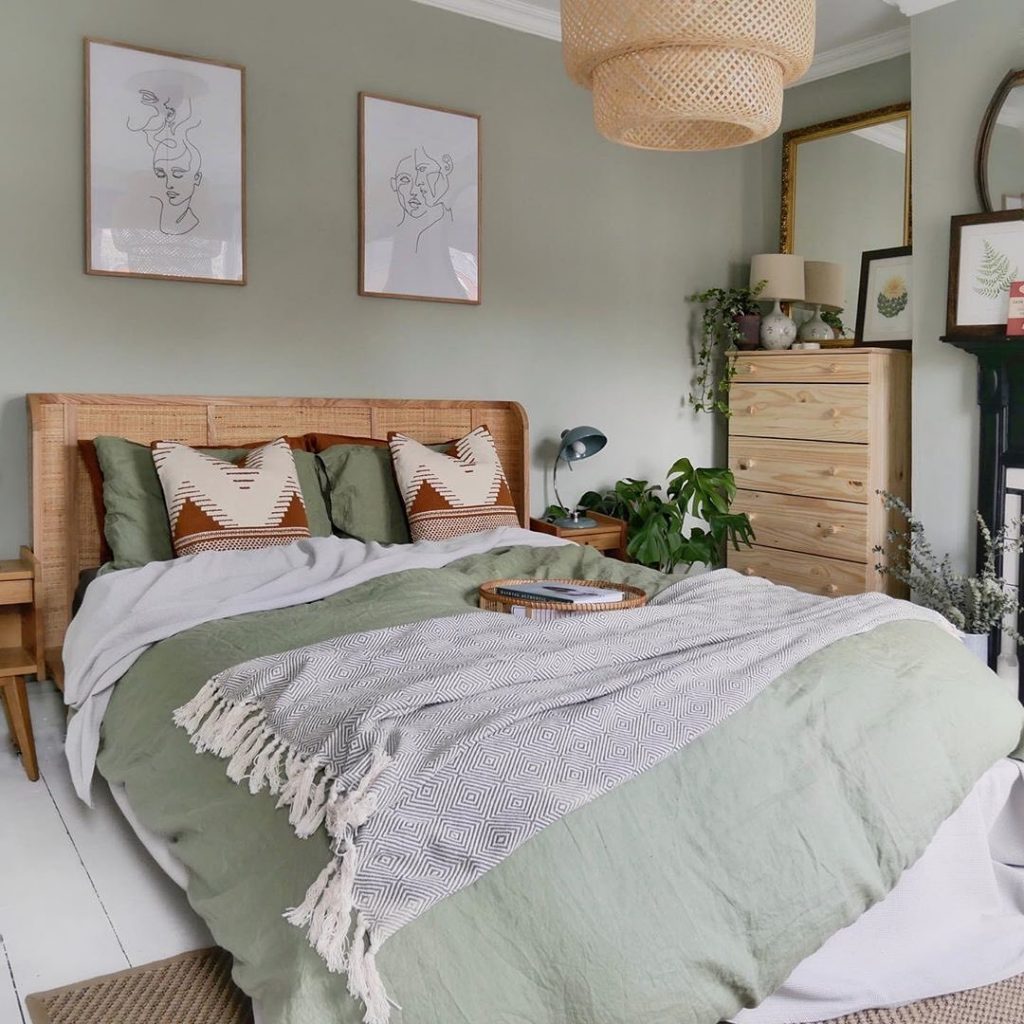 Since this is the room for resting, bright and lively greens are not recommended, therefore it is best to go for matt and pale shades, with grey tones. If a green wall is excessive, avoid using this colour for textiles and accessories, diluting it with grey and white or with a contrasting colour, for example mustard yellow.
BATHROOM IN GREEN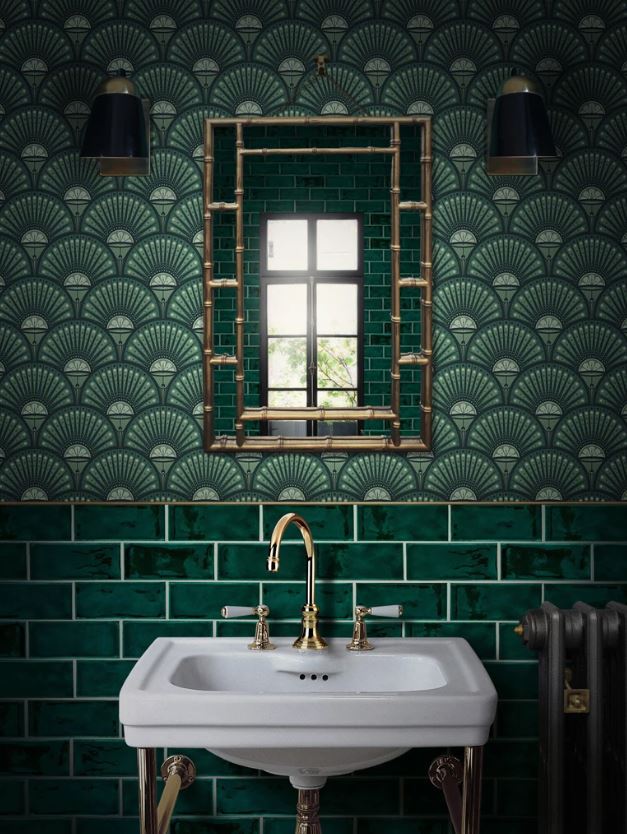 The room where you can dare more, because it is small and full of elements that break up the lines and balances. Here you could also think of using green for the ceiling, or for wall tiles. A bathroom with shiny green tiles, with patterns in shades of green, is a really good solution.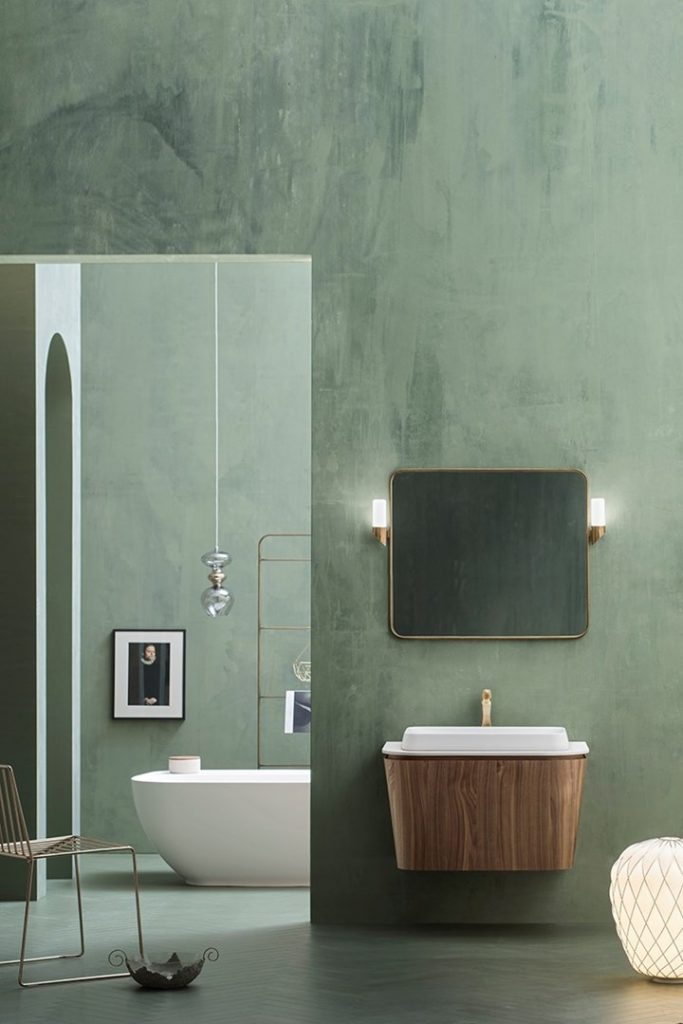 If an all-green house frightens you, or if you think that painting the walls of this colour is too much, you can introduce this colour in a different way, for example with textiles or even with real natural elements such as plants. By combining a plant with a dark wall, the shades of green
will acquire impact and liveliness, while on a light wall the natural green
will give the room depth and atmosphere.
Francesca Grua – Unadesignerpertutti