Welcome to Stockholm, city of art, design and architecture. Every area offers an original form of design, including the city's parks, museums and buildings.
One such area is the Östermalm district, and this is where you'll find Garnisonen, one of the most interesting projects undertaken in recent years.
Garnisonen is an office complex housing over 200 companies, a centre of innovation and creativity with a very bold design. The Garnisonen includes co-working spaces designed to foster collaboration, as well as offices, shops, services and much more. This city within a city is a hive of activity, and the use of materials from Santamargherita has added a touch of Italian style.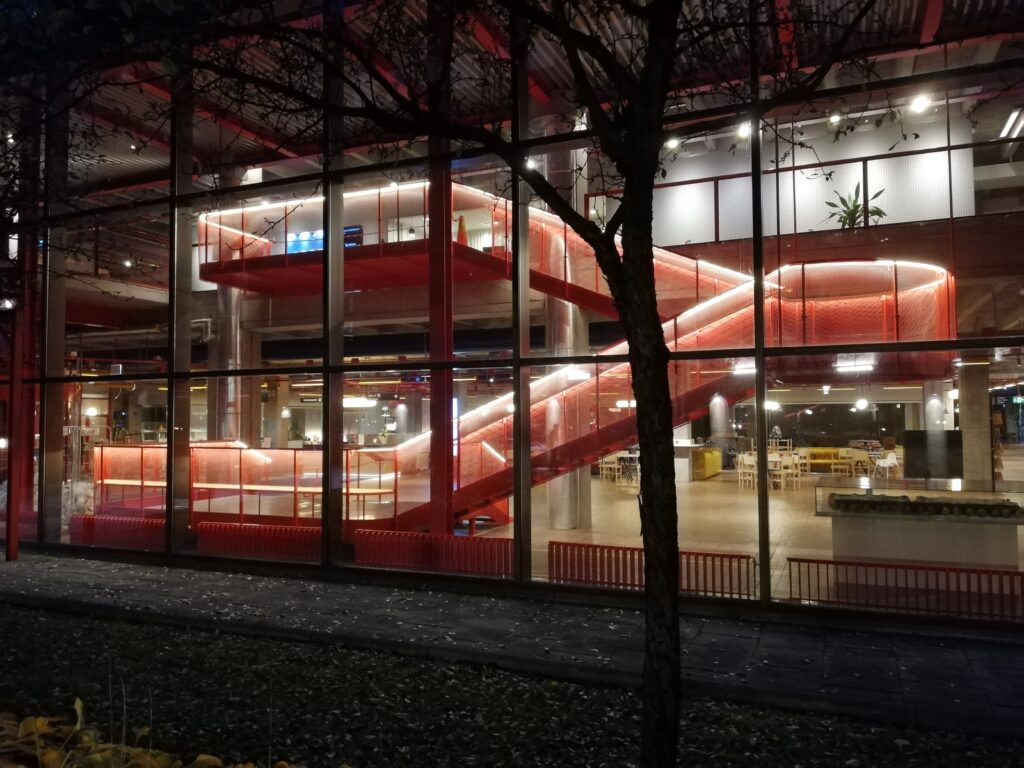 The Palladio collection was chosen for the common areas in this massive complex. The red metal of the stair rail combined with the steps in SM Marble Palladio Laguna gives a hint of industrial design, matching the overall concept of the Dinelljohansson AB architectural firm.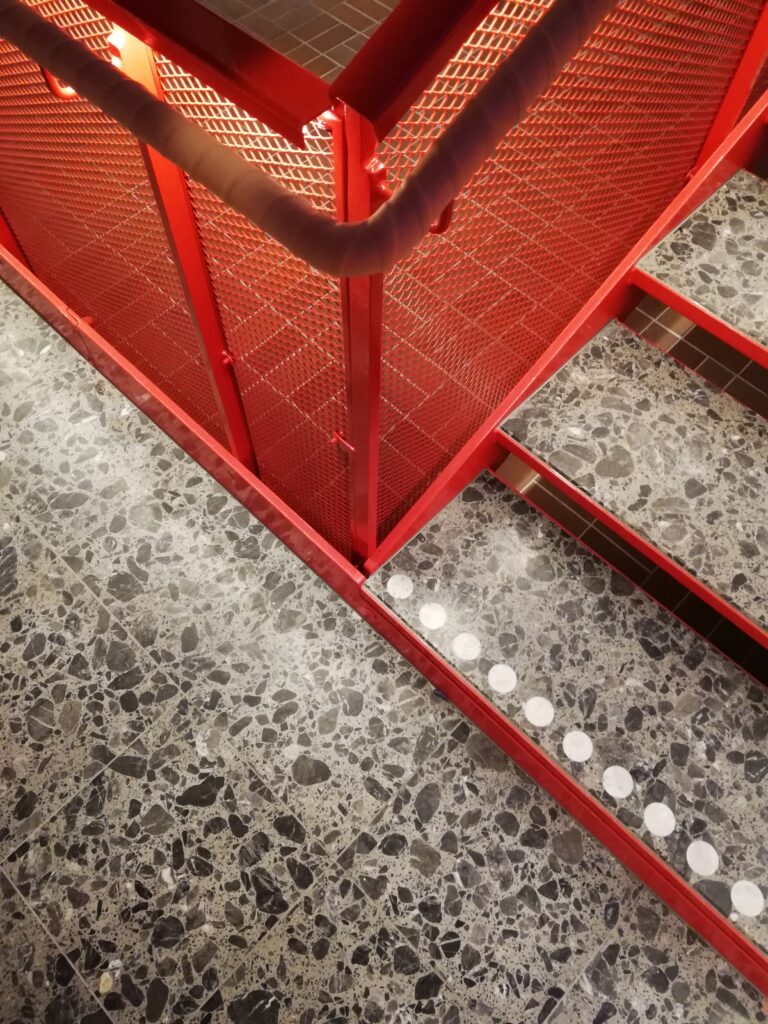 The steps in SM Marble Palladio Laguna add both style and practicality to the inside space. The eye is drawn to the play of light and to the novel patterns and unusual combinations.