Modern, classic, bohemian, industrial, minimalist, country, shabby, Nordic, rustic, etc.We are submerged by endless terminology that tends to classify the choices of our furnishings.
Of course it is important to know the terms, styles and their guidelines, but we must not fall into the risk of making predictable and objectified what by definition it is not. Designers' work materialises through their creations, so the best results are achieved by creating something different. Not necessarily by inserting a jumble of styles, but almost by creating a tailor-made one, paying maximum attention to the setting in which it is placed, to the use and habits of those living in it.
This was the case for this kitchen in Treviso, created to convey elegance, refinement, but at the same time hospitality and familiarity.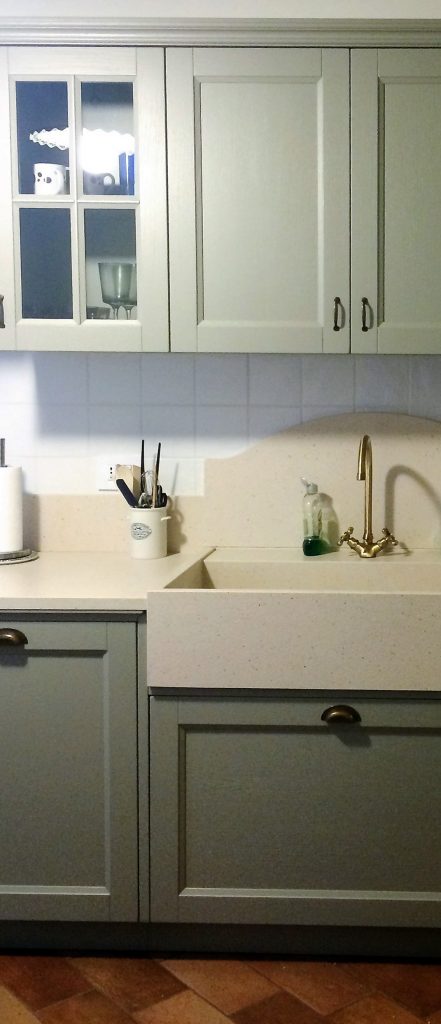 Fir wood, emblem of the rural origins of the Veneto region, is here in a brushed finish to enhance the grain and make it more resistant. The machining of the doors, the grey-green colour and the burnished brass details unequivocally mark the original values of the project. For the worktop, the need was to not break away from the initial mood. The natural stone, even if ideal from an aesthetic point of view, did not guarantee the efficiency, resistance and durability that we wanted to ensure and that instead we obtained with SM Quartz – Cancun by Santamargherita.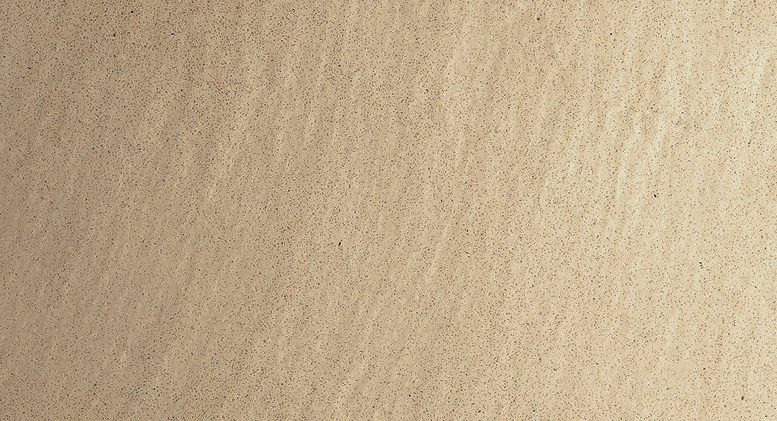 The colour, in perfect harmony with the environment, and its Wave surface like brushed stone, were important added values. With the same material, we were also able to create a large sink that resembles an old stone sink.
Davide Loro