Bathrooms have had different meanings and functions across the ages and cultures.
Up until a few years ago, the bathrooms in our homes were regarded as little more than a secondary utility room to be used as required, often also used for the laundry. In old floor plans, the bathroom was inserted between rooms, without any special care.
Things have definitely changed now, at least in western cultures. The bathroom has become an actual room, a place to enjoy, well-designed and focused on relaxing, small home spa moments we cut out for ourselves during the day. The design of a bathroom, according to this new approach, has changed: the position of the room is more strategic, the sanitary ware is often separated from the rest of the room, which remains a pleasant open space to enjoy.
There has been an evolution from an aesthetic point of view, too. By acquiring the same importance as other areas of the house, the bathroom now has luxury wall and floor surfaces and finishes, with fine interior design items.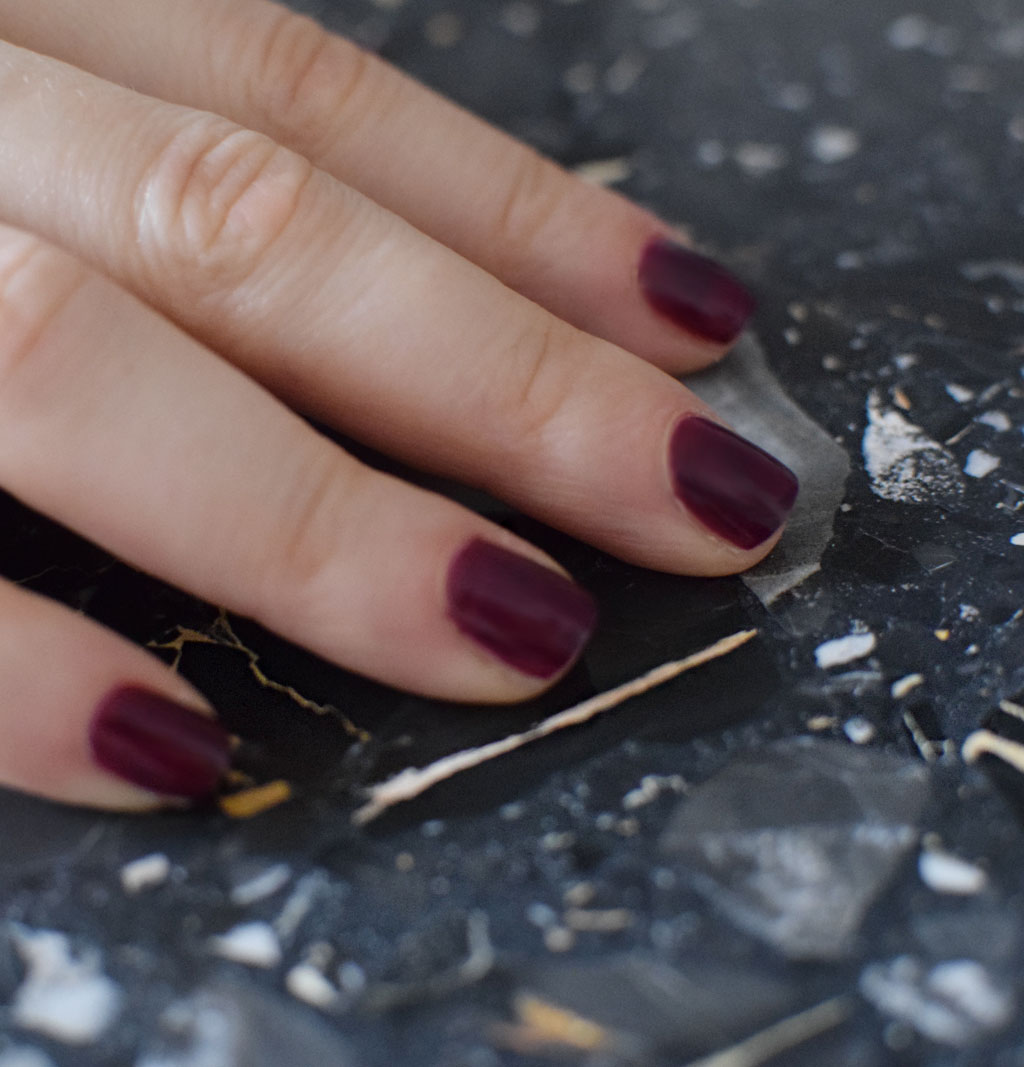 The bathroom no longer goes unnoticed, it is a stylish, elegant and oftentimes eccentric environment.
Precisely starting from the concept of eccentricity, I wanted to create an inspirational mood board for an elegant and sophisticated bathroom setting, a refinement conveyed by the prevailing black material: the Santamargherita marble agglomerate in the Portoro shade (D110).
An intense, bright, eye-catching colour. Prevailing black, lit by small yellow veins and lightened by some contrasting parts in a lighter hue. These delicate hues, with differing degrees of intensity, are also used in the light and bright furnishings that offset the depth of the Black Portoro marble agglomerate.
With this kind of colour balance, black can be used as the main colour in the bathroom. To further enrich space, I thought of a classic Flos chandelier to emphasise the elegance and refinement of the room. 2097 by Gino Sarfatti in the version with 50 light bulbs (2097/50). Lavish light to embrace the whole room and give it its rightful éclat.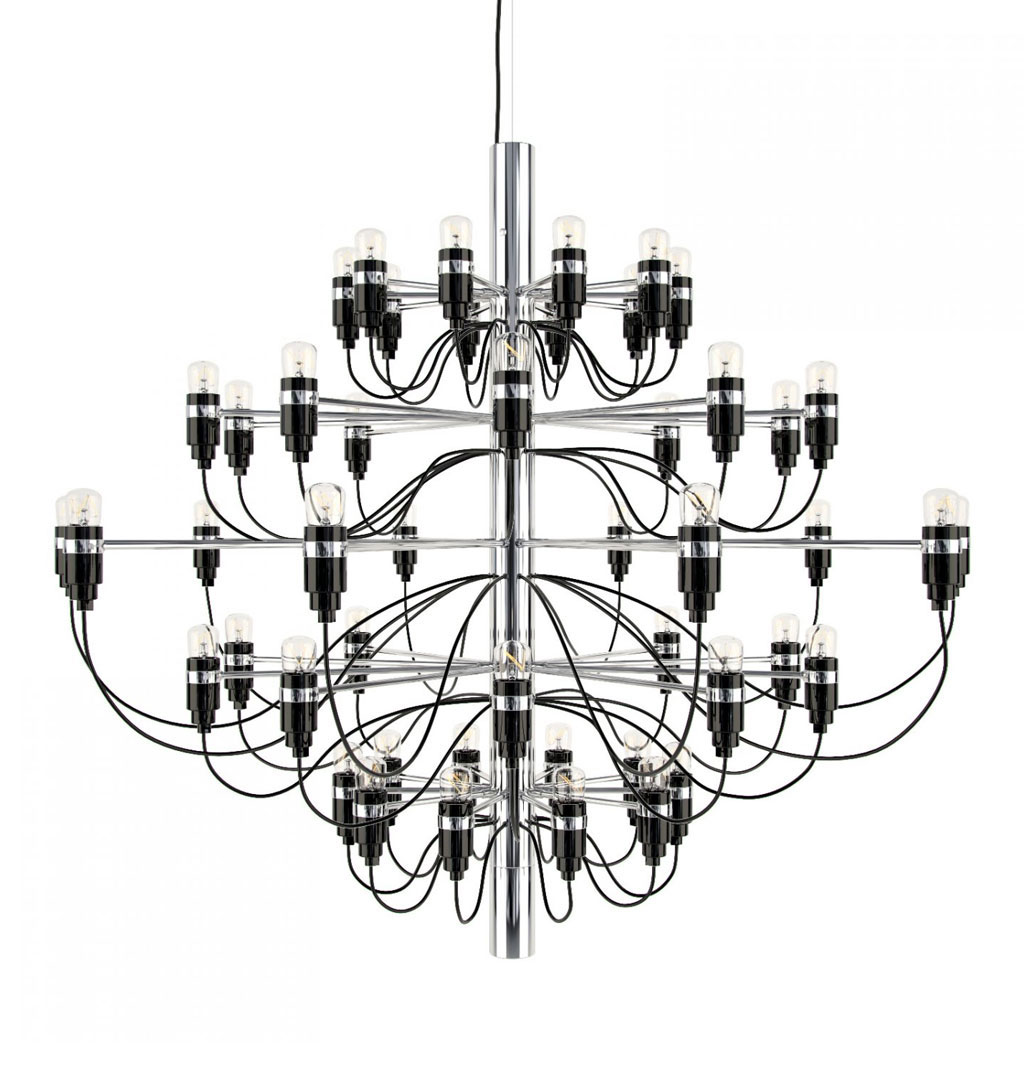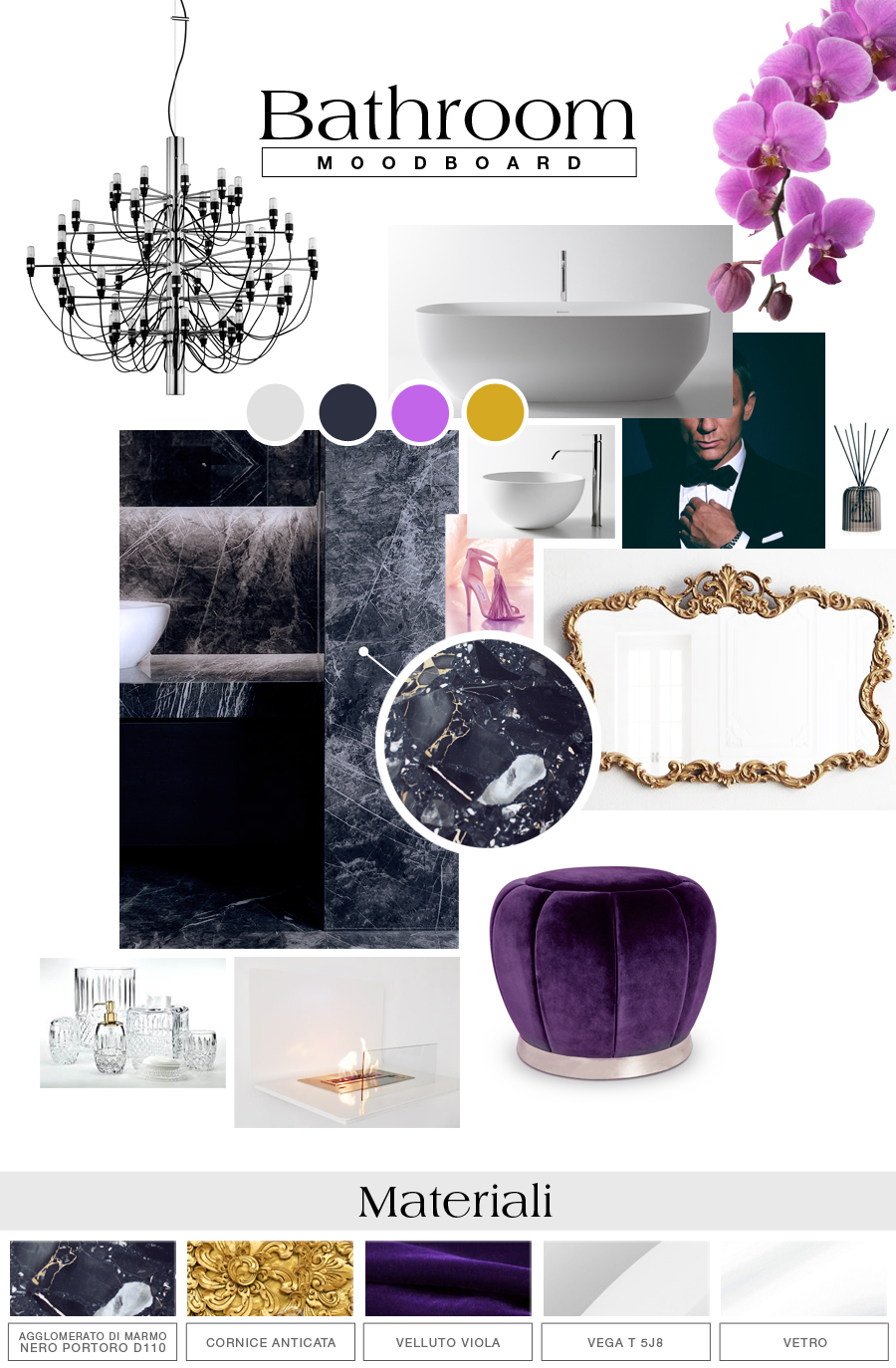 CREDIT FOTO
flos.it (chandelier 2097)
antoniolupi.it (sink, tub, fireplace)
essentialhome.eu (Florence Stool)
kartell.com ( air fresheners Cache Cache)
pinterest.com
Camilla Bellini