Choosing marble finishes is crucial when it comes to wall coverings, opting for one over the other will radically change the final effect of the installation.
Santamargherita offers various types of finishes: glossy, polished, aged and brushed. The difference between these is how the surface of the SM Marble slab is processed. Through processing it is possible to obtain different visual effects that can highlight the glossiness or the chromatic variation of the worktop. In this article, we will focus on the two most common finishes, i.e. polished and glossy.
Post-processing, marble with a "Polished" finish maintains a natural and generally light and opaque colour, while the "Glossy" finish highlights contrasts between the veins and has a shiny surface.
Choosing one finish over than another depends mainly on two factors: personal aesthetic taste and the room where it needs to be installed. However, the two proposed treatments tend to adapt perfectly to any room in the house, from the living room to the bedroom and bathroom. As usual, for a better understanding of the difference between these two types of finishes, I have prepared some examples. The first proposal was created thanks to SM Marble – Palladio Laguna (Lagoon Palladium), a marble agglomerate in shades of brown with darker spots, which appears more opaque in the polished version, while in the other version the colours appear brighter and more intense.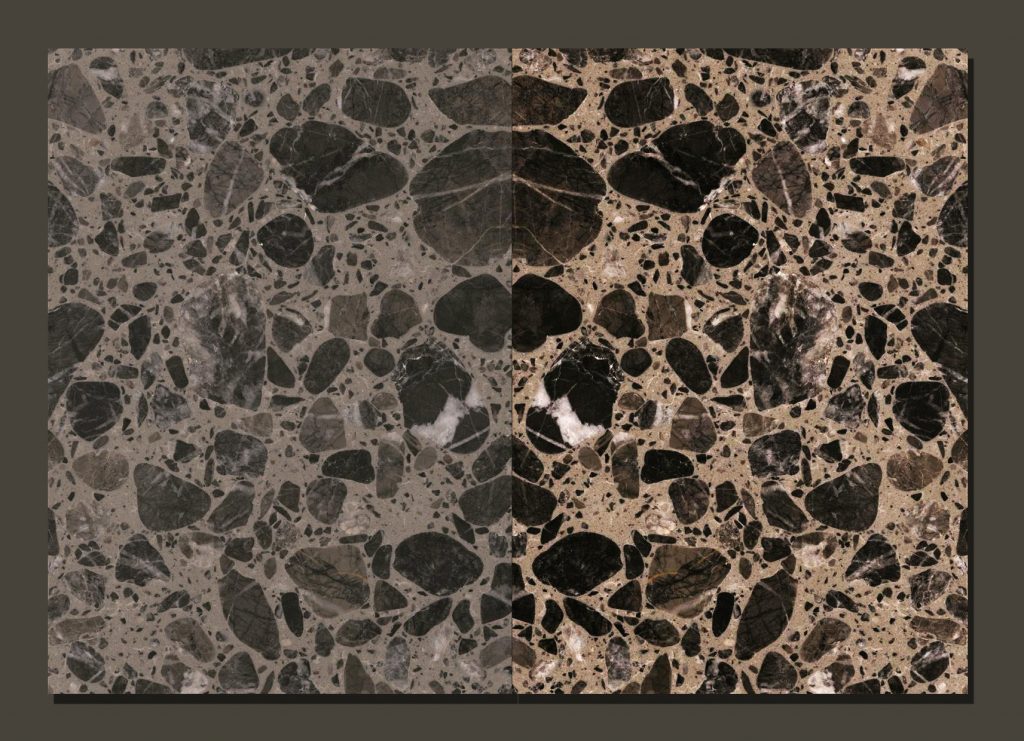 The second option is created with SM Marble – Palladio Moro (Moor Palladium), large light spots on a black background, as in the other case, the tones of the covering appear shiny with a glossy finish and more opaque with a polished finish.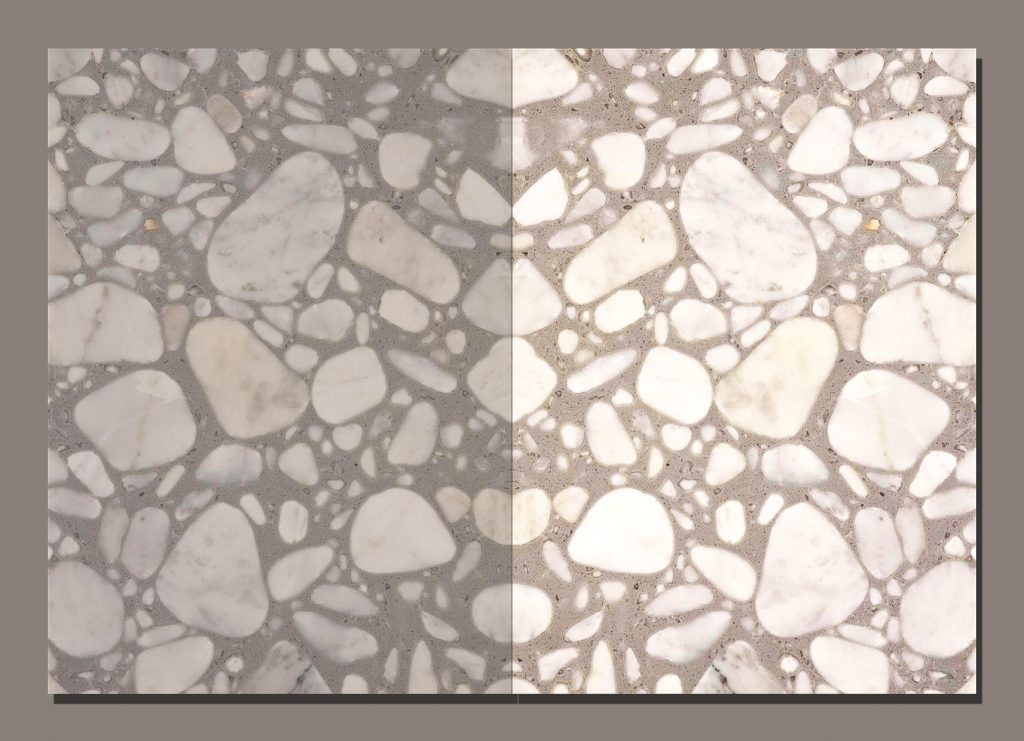 Finally, we conclude these visual examples with the third SM Marble – Palladio Griso (Griso Palladium) proposal, grey background nuances with large white spots, one being more opaque, the other glossier.
You might have realised that choosing the finish for the marble is an important step, because based on this, the final result will differ.
INTERIOR DESIGN + by Valentina Malevolti