Combining colour palettes with marbles in red and pink shades is not an easy task, but following the advice of interior designers will be a POSSIBLE mission! Santamargherita products make this task more interesting, offering a wide range of high quality marble agglomerates, where colours and textures take centre stage, surprising us in their diversity and finishes, either honed, polished, brushed or antiqued. If you are planning to cover the floor or walls of your home with marble in shades of red, we will tell you about the best combinations in terms of colour, paints and furnishings to achieve an original and yet sophisticated result. To simplify the choice of colours, we decided to divide them into two categories: soft, which matches the three selected marbles, Rosso Verona, Rosa del Garda and Rosa Perlino, with neutral colour combinations, ranging from light shades of grey and dove grey up to the classic black. By opting for this kind of combinations you will be on the safe side, emphasising the marble and creating a relaxing atmosphere. Those who want to dare must follow the advice of the strong category, where the most suitable colours will be indicated according to the type of marble selected. Let's start matching SM Marble – Rosso Verona, an agglomerate featuring dark tones and strong brown notes mediated by medium-sized fragments, in shades of red and pink.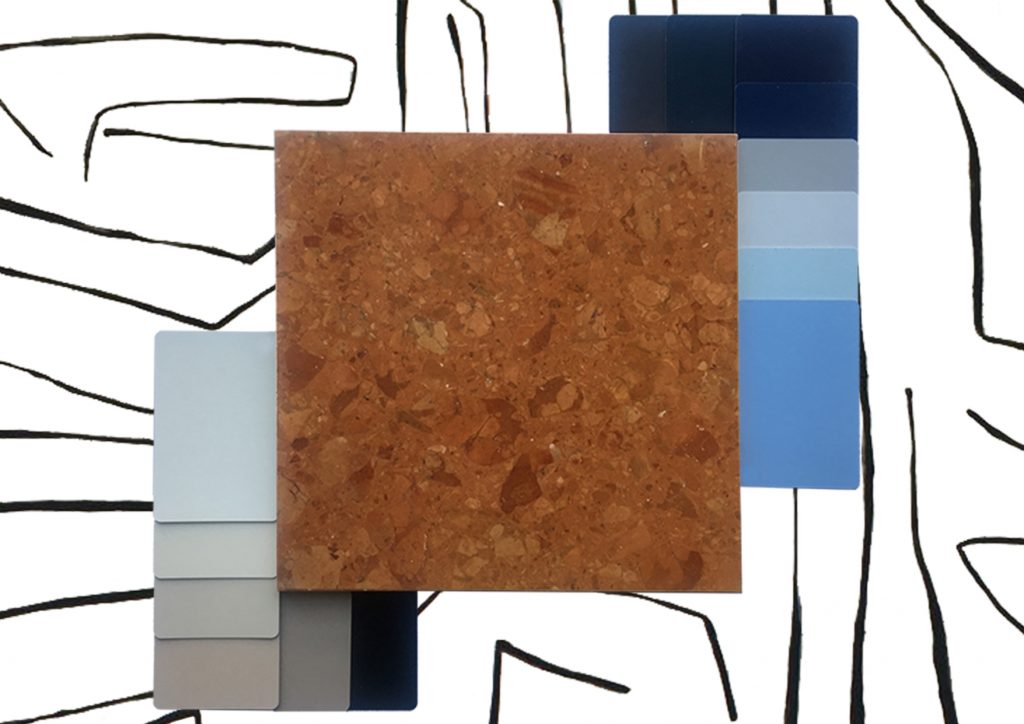 Its perfect travel companions are all the colours ranging from midnight blue to sky blue, which complement the dark red of the marble, creating an original environment with a great visual impact, in perfect harmony and is also suitable for the sleeping area. From the bright Verona Red to SM Marble – Rosa del Garda, a pink marble consisting of medium-large fragments, a mix of colours ranging from red to white, through grey.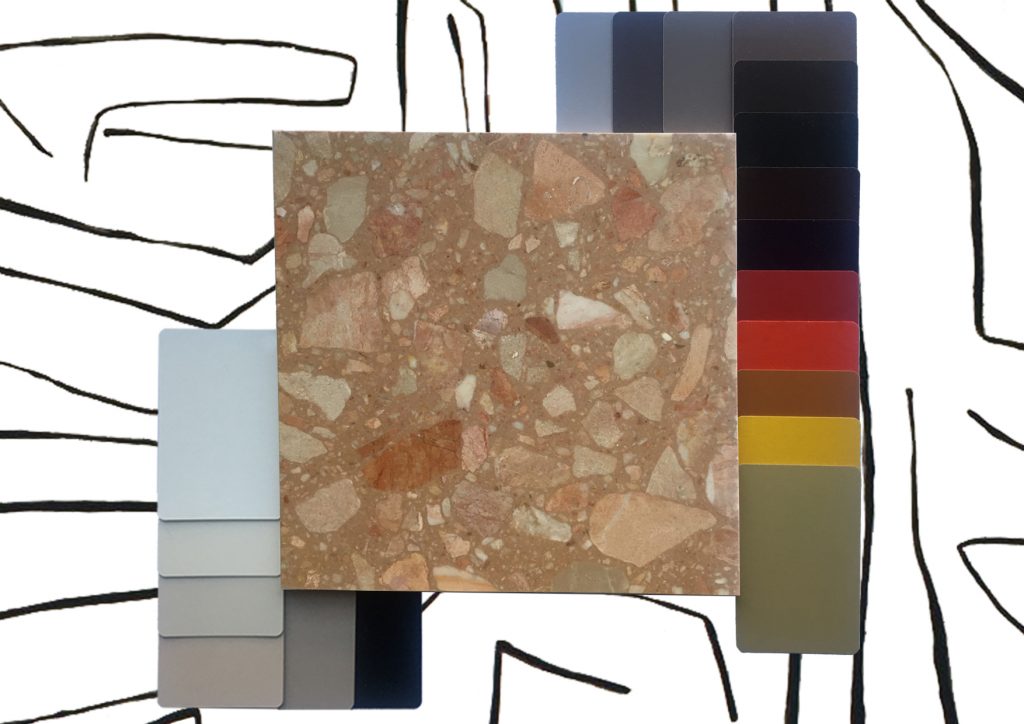 The characteristic of having multiple fragments of different colours allows the Rosa del Garda material to match the shades of grey, red, brown and colours like sage green and ochre yellow. By choosing this agglomerate you will obtain a space characterised mainly by the texture of the marble. Finally, we conclude the search for the perfect match with SM Marble – Rosa Perlino, a product with pale pink shades with medium-large fragments in light grey and antique pink tones.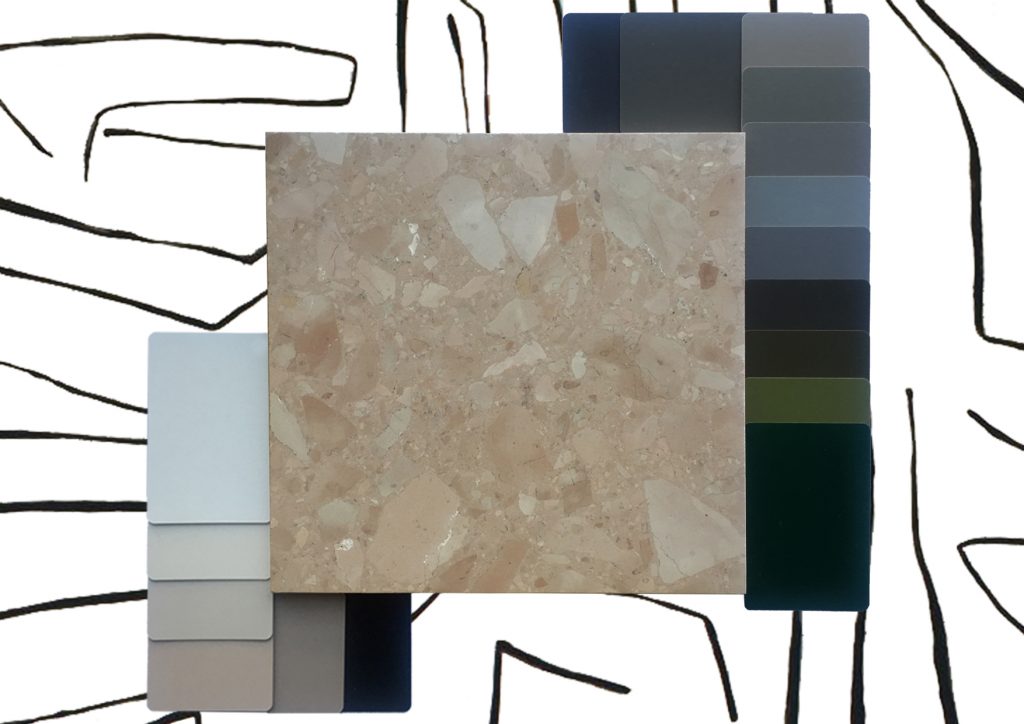 Since it has a light colour, this marble is perfect even when combined with very intense and dark shades and can be matched with dark green, grey and midnight blue, obtaining a final result in perfect balance between colours and materials, for an elegant effect. Whatever your final choice will be, we hope that by following these simple but basic tips you will be able to achieve your desired environment, always counting on the quality of Santamargherita products.
INTERIOR DESIGN + by Valentina Malevolti & Martina Mustur