Inspired by wind, perfected by technology.
Our quartz offer gets wider with a new collection: Voyage. Six new colours with natural hues inspired by the wind. Grecale, Libeccio, Levante, Ponente, Sirocco and Tramontana are now part of the new SM Quartz offer, bringing a breath of freshness.
Wind is the source of inspiration of the new materials. The veined patterns of the six new colours are a tribute to the vibrant backlit branches stirred by the wind, the ripples of the waves in the open ocean, the impalpable footprints of a traveller on the desert dunes.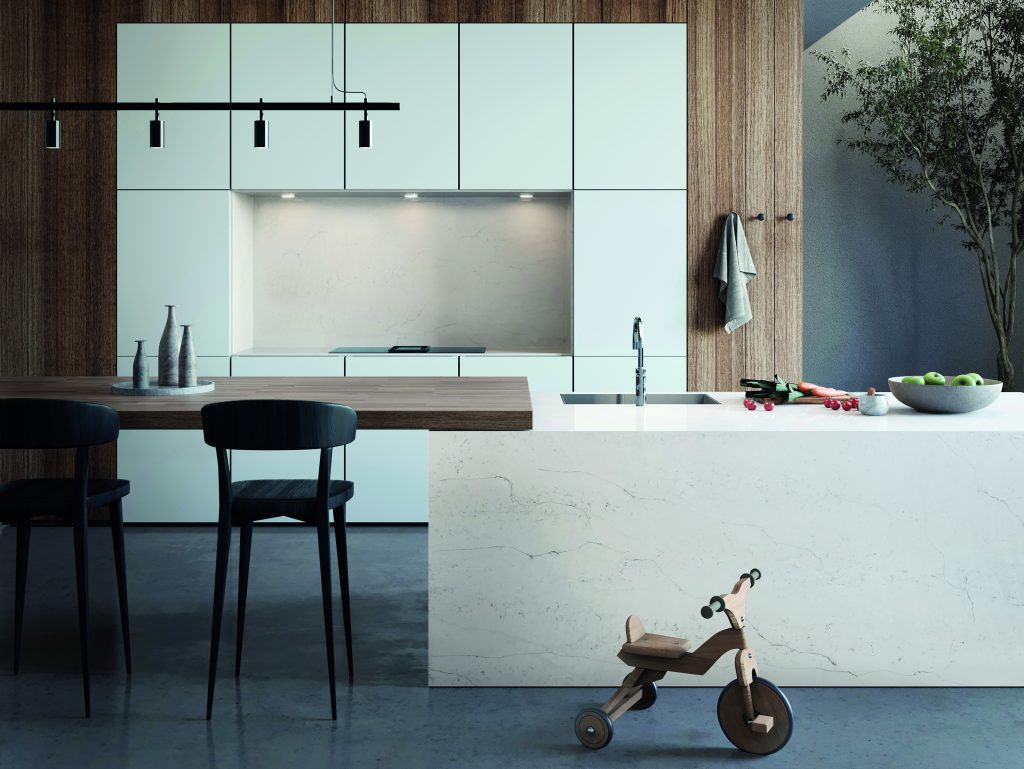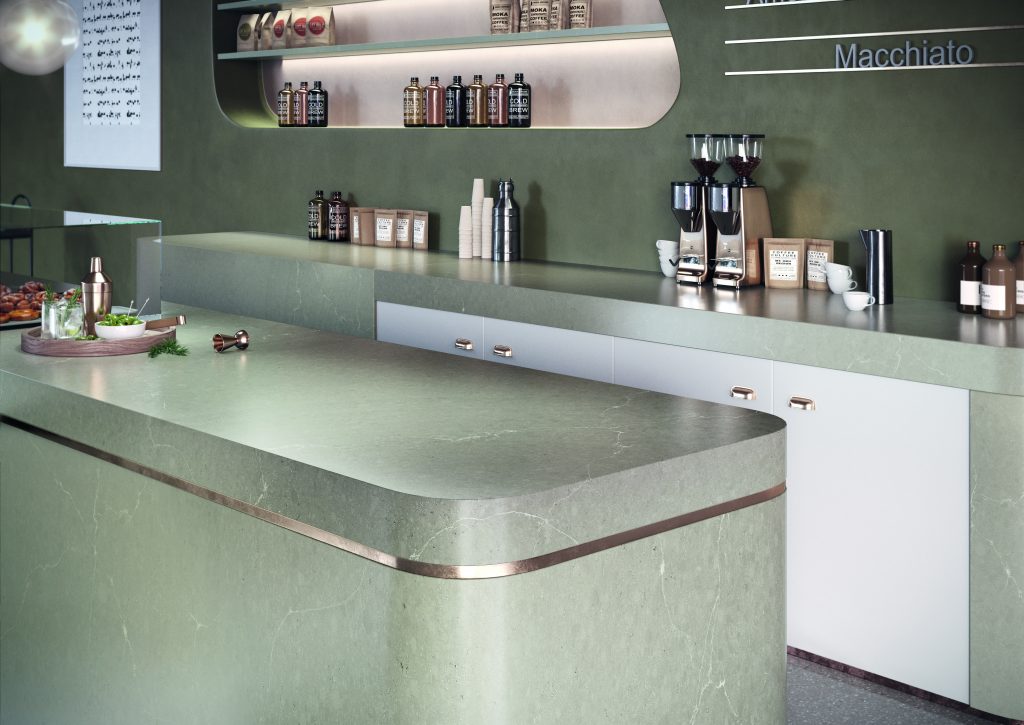 If nature provides us with a creative inspiration, technology then turns it into an actual vision. The large 320 x 155 cm slabs are manufactured at our production plant in Verona thanks to state-of-the-art robots that embellish the quartz surfaces with slight contrasting long veins, combining the precision of the numerical control with the beauty of natural randomness.
Voyage: inspired by wind.