Vienna straw, pleating, oriental inspiration and organic shapes are just some of the trends that will accompany us throughout 2020 both in interior design and in fashion … But how are these trends interpreted in the world of lighting?
Naturally, the marvellous universe of light design could not do otherwise than follow the guidelines of furniture and accessories, creating its own version of these macro-trends (in some cases exasperating them or even turning them upside down) that will dress our home in the immediate future. Five lamps in particular have turned into actual must-haves, satisfying the most eclectic minds as well as lovers of extreme minimalism… Are you ready to discover them… and love them?
Plissé
After the explosion in the fashion world, pleating has finally landed in the design world, in particular the lighting sector: pleated paper has thus become the ideal lampshade for a trendy table lamp, such as the one designed by the famous French designer Inga Sempé, launched by the Nordic brand HAY. The Matin lamp is available in two sizes and six different colours… All irresistible!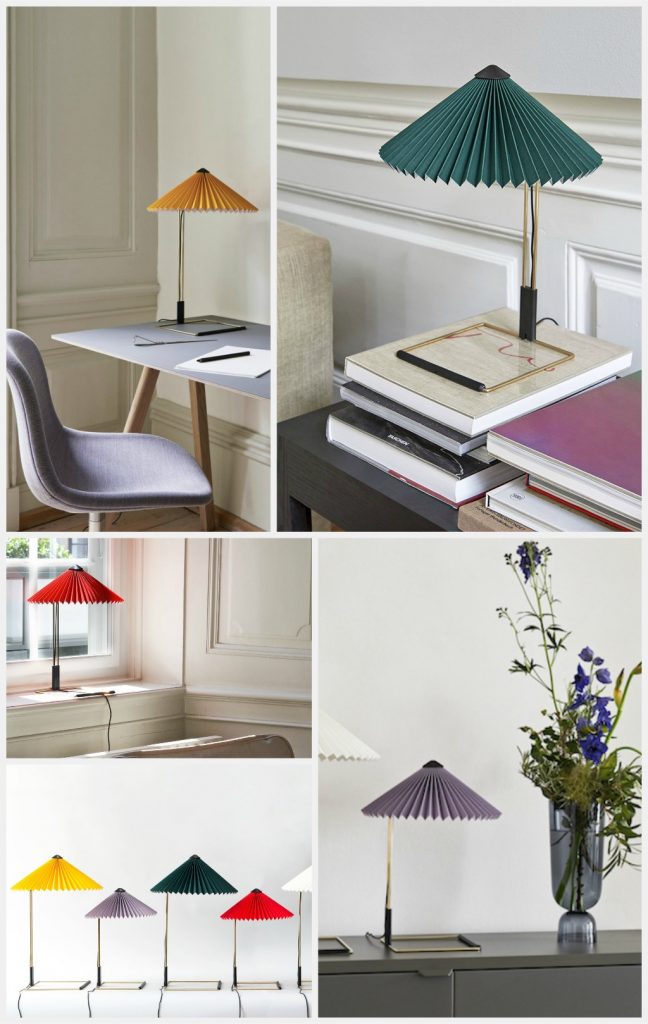 Like a flower
Eight petals in very light fabric form a lampshade as if to mimic the corolla of a flow-er: judging by the huge amount of images on Pinterest, it seems that the Pale lamp by the Georges brand with all its different colours has now become the most sought af-ter item. Its light and extremely delicate design makes it a romantic lamp that can create a dreamlike atmosphere… Ideal for a bedroom.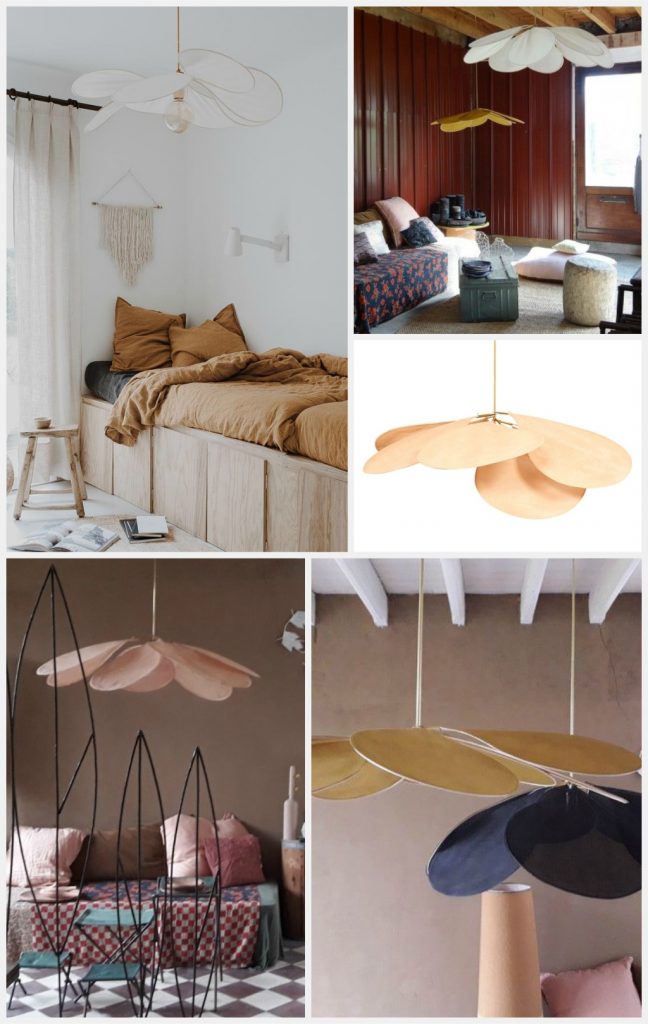 From the East
It seems like 2020 has brought a strong comeback of the oriental style in the interior design sector: from the most traditional prints to decorate tapestries and fabrics to coining a neologism,
"Japandi", to describe the clean-cut sleekness shared by Scandinavian style and Japanese minimalism. The lighting universe could not but be influenced by it: here is the rice paper lamp Formakami designed by Jamie Hayon for &Tradition , which has become the fad for stylists and interior design lovers from around the world.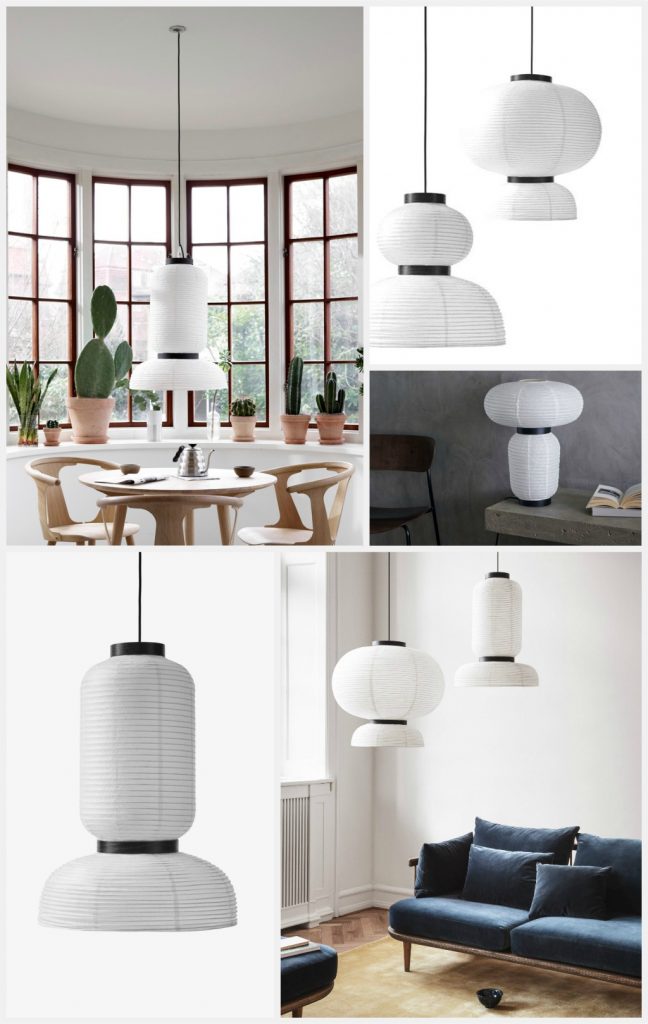 Evergreen glass
Blown, streaked, iridescent, smoked, cast, opal or sandblasted, it does not matter: the glass lamp is set to be with us for a very long time still; better if spherical and installed in groups at different heights.
The Alton series by Nordlux meets all needs, thereby becoming an evergreen for trendy dining rooms and living rooms.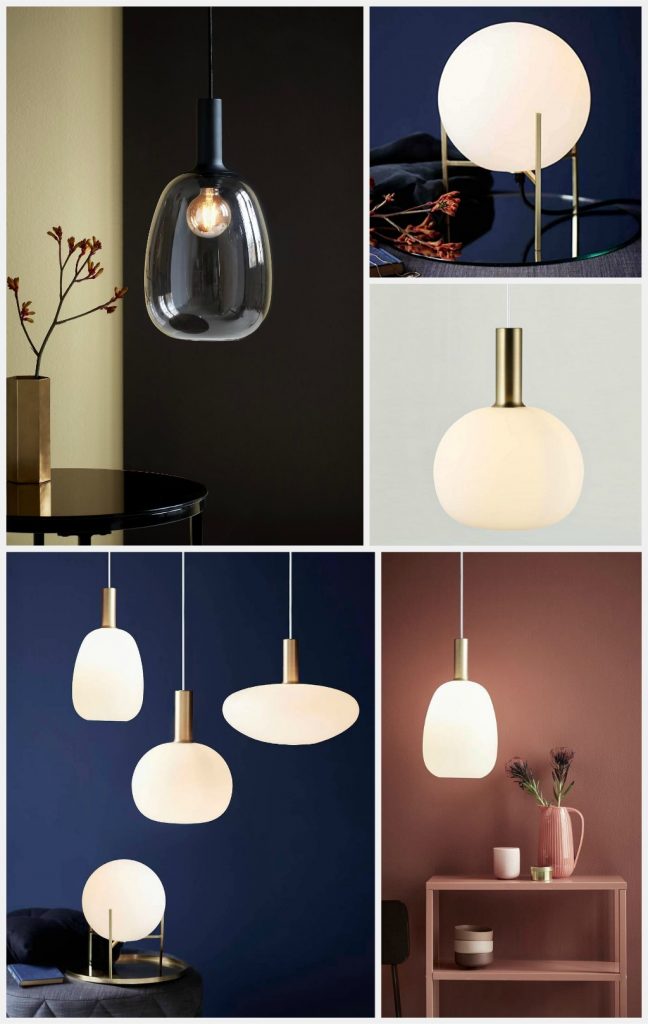 Cannage mon amour
As everybody knows, Vienna straw (and more generally rattan weaves) has been a great success since 2019 in trade fairs, in the most reputable catalogues and the most fashionable homes: however, it has also recently caught on in the world of lighting with an offering of natural style,
70s-inspired lampshades. This trend is perfectly exemplified by the French brand Market Set, which – by combining Vienna straw with linen in unusual hues and pas-tel colours – has created Singapour, a lamp with an ethnic feel but a high poetic con-tent.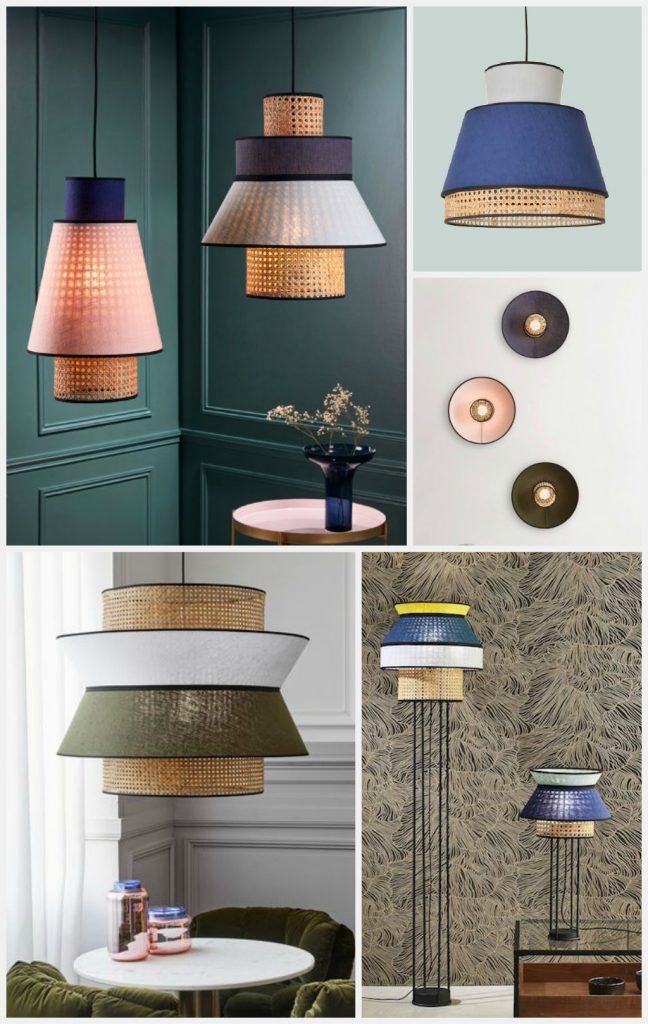 La Tazzina Blu