How to cover the floor of the house it is one of the most complex choices to make during a renovation. The most popular material is certainly wood, because of its technical and aesthetic characteristics, but marble is always a timeless classic. In this new article, I will suggest an interesting mix of parquet and marble to obtain a sophisticated and scenic effect within your space.
If you are wondering how this combination can be achieved, I will tell you straight away… thanks to the elegance and naturalness of the two materials, they can be matched in a simple or more complex form within the environment. As usual, to fully illustrate potential of this combination, I will suggest some examples that I created using Santamargherita products.
For the first solution I designed a French herringbone parquet flooring in light shades, framed by SM Marble – Palladio Fenice, featuring an intense green background colour and spots from black to light pink. The result achieved is a simple and yet eccentric floor, perfect for example for a dining room.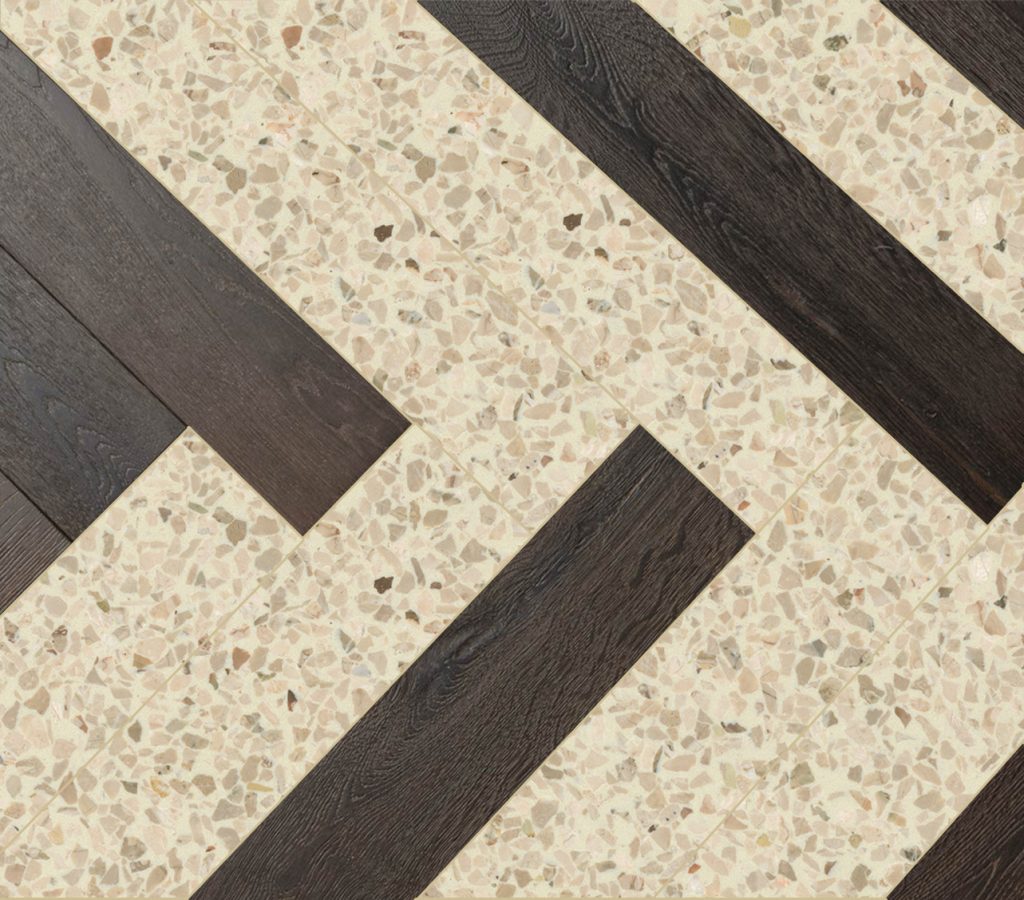 In the second case, I designed a flooring suitable for entrance areas, even better if these are narrow and long. An alternating mix between the dark Italian herringbone parquet flooring and SM Marble – Paris, for a contrasting environment featuring brown/beige shades.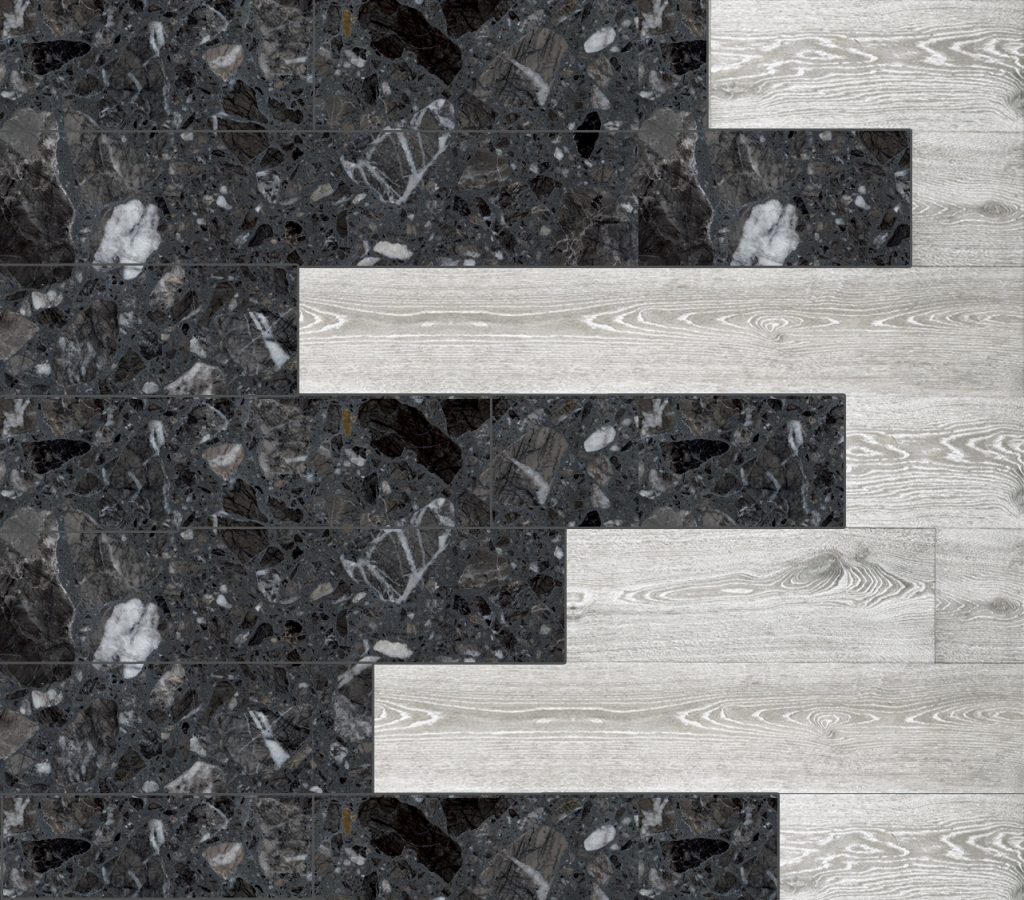 Lastly, this journey to discover mixes ends with the third solution, consisting of a grey parquet flooring with irregular straight installation and SM Marble – Grigio Carnico, with the same type of installation. This option is perfect, both aesthetically and functionally, to cover rooms like kitchens and bathrooms.
Designing an installation pattern that includes a mix of multiple materials requires a lot of attention to details and to the shades chosen… this is why there should be an expert interior designer to guide you in making the right choices.
INTERIOR DESIGN + di Valentina Malevolti