Alessandra Scarfò, a designer from Turin with an international portfolio, presents a special edition of cutting boards produced by Merci di Culto in collaboration with Santamargherita, included in the Marmole cutting boards line.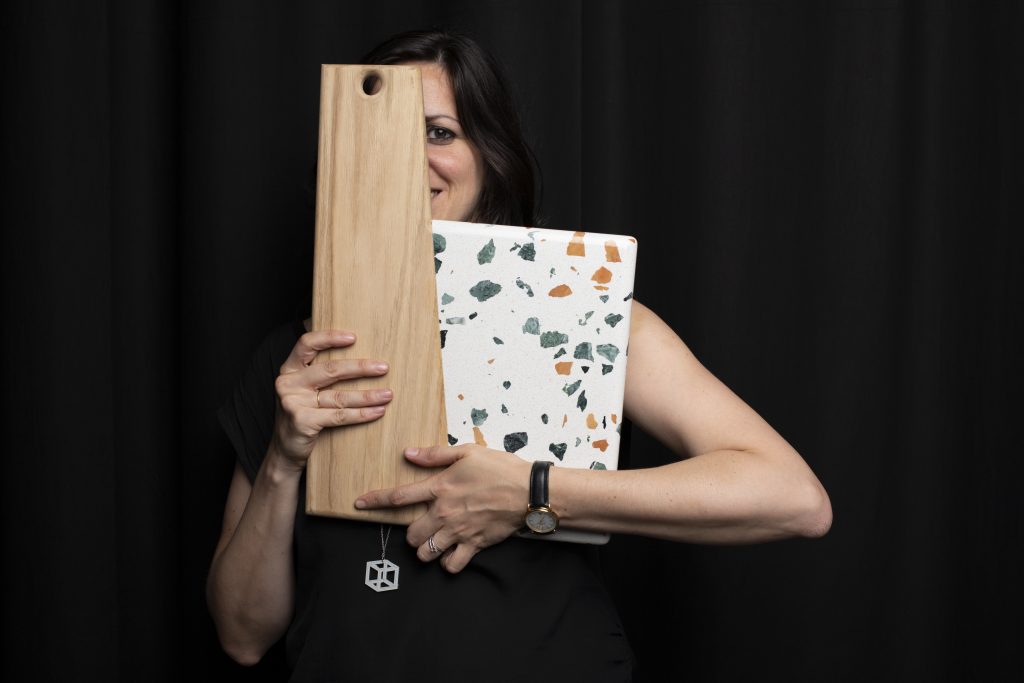 Chatting in front of a cutting board and a glass of wine we have extrapolated some of her reflections on the role of designers and how they can contribute to the company:
What is the designer's role today?
"The designer's role is a harmonious balance of enthusiasm, passion, technique and resilience, all useful elements to carry out a project, combining the objectives and needs of the end user.
When I start a new project, my first thoughts are similar to those of a
smiling child jumping on a trampoline. After the childish joyful phase, my professionalism kicks in; pencil on one side, PC on the other, it all begins".
In your opinion, what contribution can the designer provide to the company?
"Some studies reveal that the overall performance of a company is directly related to the integration of design within its strategic and operational processes. This means that the presence of design within the company, understood as the study, creativity and originality of a product, generates the customer's positive perception of the product's quality. Design driven by innovation has the effect of creating successful ideas: introducing new products and at the same time improving existing products and processes".
Your cutting boards from the Marmole collection, and in particular the special edition with Santamargherita materials, are truly unique.
How did the idea of combining these two materials come about?
"The idea of my cutting board comes from a mysterious desire to merge two materials into a single object, different in nature, composition and functionality that become complementary in use.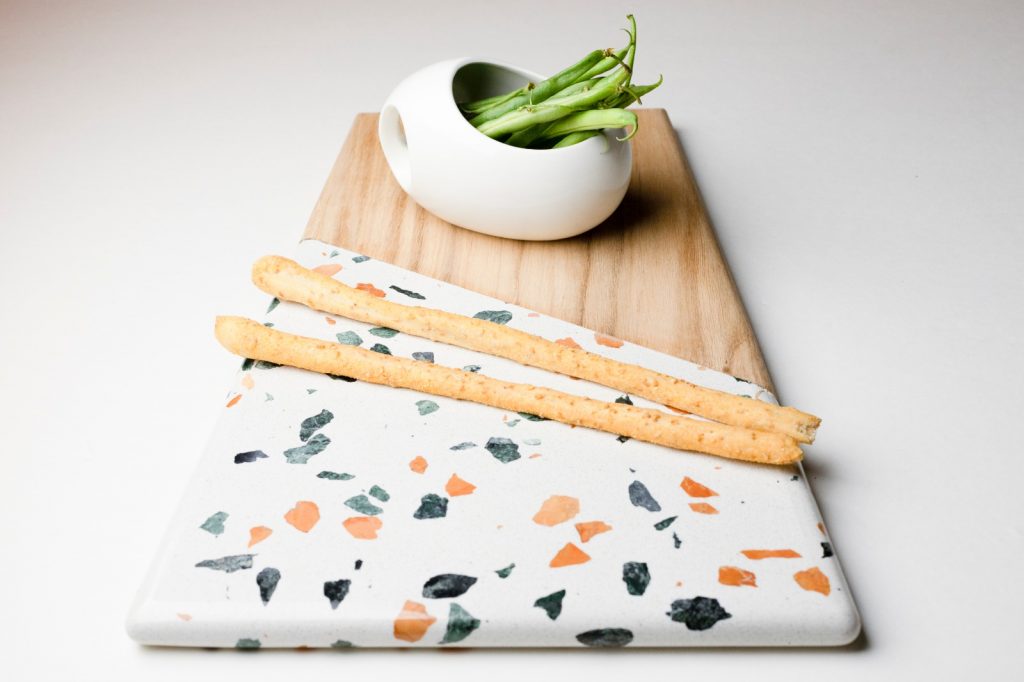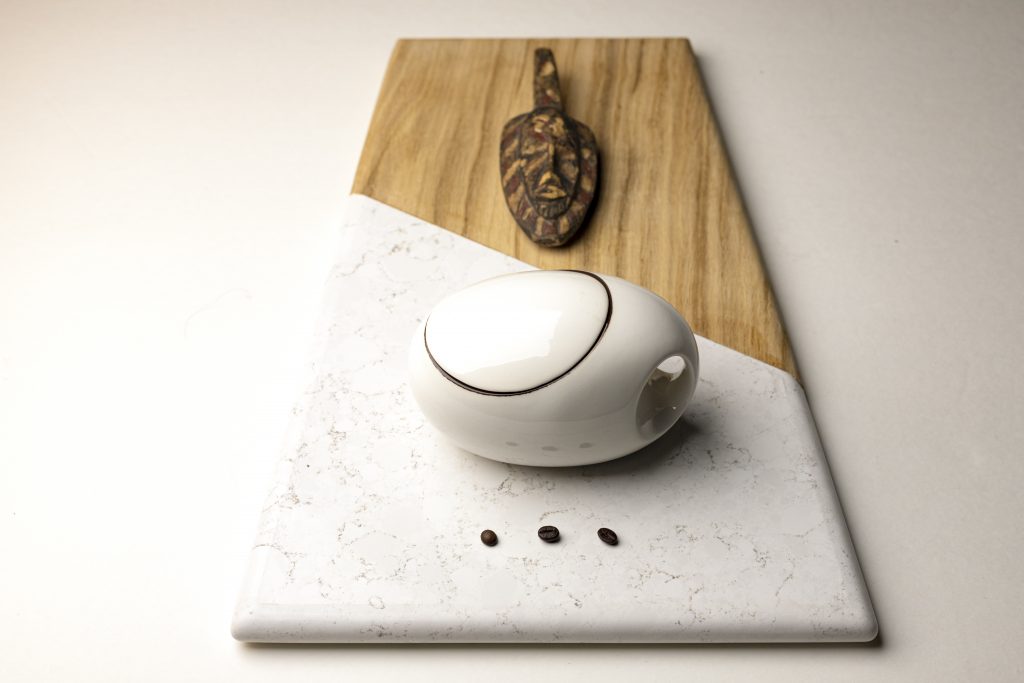 Santamargherita products can be used for various applications, from the kitchen to the surfaces to be covered for the bathroom area, etc., as they are suitable for everyday use, resistant to scratches and easy to clean.
They are materials of timeless beauty, able to enhance the surrounding environment. Ideal for safe contact with food, waterproof and resistant to wear.
This is why, in the perspective of a durable product with a dual function (practicality and aesthetics), the Special Edition of Marmole was created, combining Santamargherita materials (SM Marble – Vendome and SM Quartz – Vittoria White) and Oak wood.
The cutting board has been designed in different styles, with simple geometric trapezoidal shapes or with a more elongated handle, featuring a hole to hang it up easily. Useful for cooking or for serving with elegance and taste.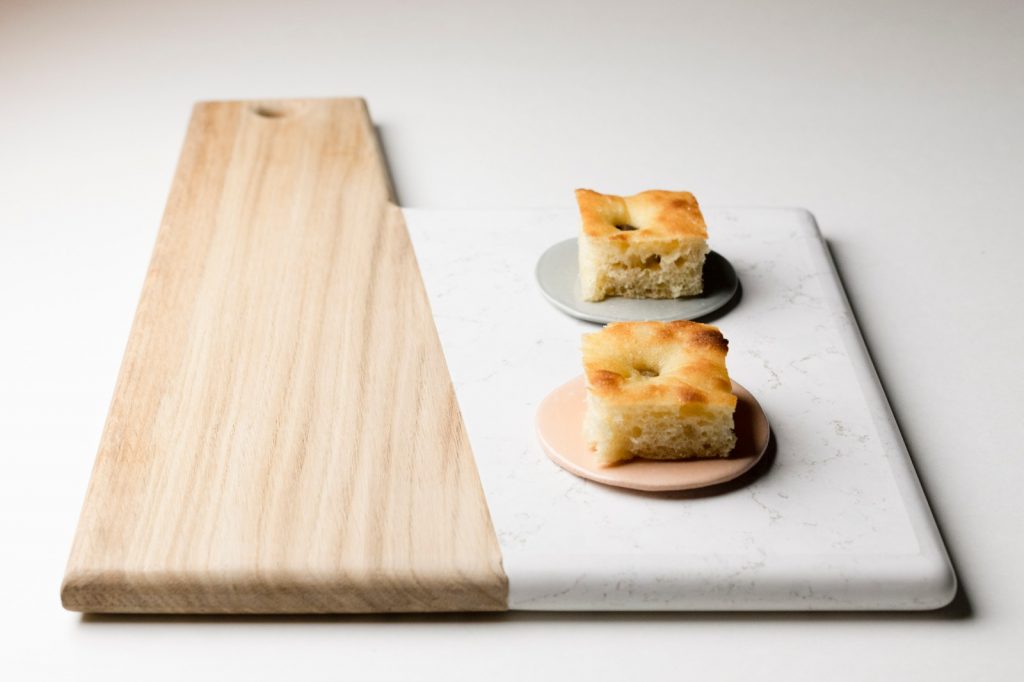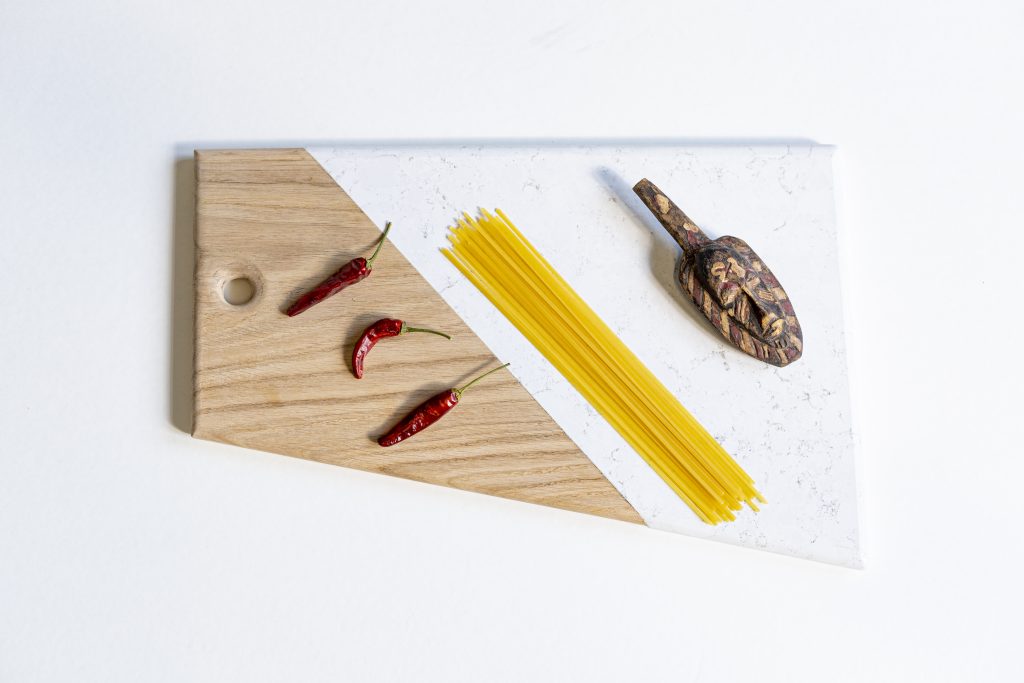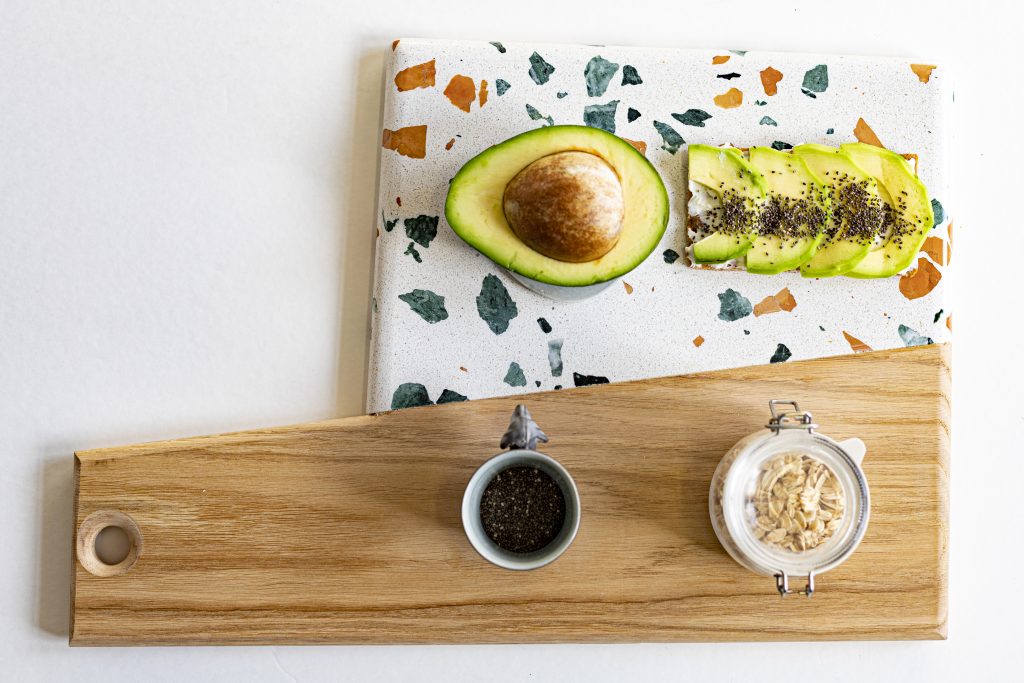 Marmole ft. cutting boards Santamargherita (special edition)
Alessandra Scarfò Design – Merci di Culto
Photographer: Gaetano Amodeo
Photographer Assistant: Carolina Ferraris
Creative Direction: Alessandra Scarfò-Martina Motta