The moodboard, a practical aid for interior design, an overall view that links all the elements of a project.
For those who are still not familiar with it, we are going to explain the moodboard, a collection of images and items shown on a table that convey the atmosphere and style of the project, which in some cases is not just visual but also tactile. The moodboard is the favourite schematic tool of designers who, thanks to the visual combination of images, colours and textures, transport customers within the project concept. There are two types of moodboard, a digital one, therefore a graphic representation made using software, a good solution but with tactile shortcomings that are instead cancelled by the physical version, where real elements are reproduced and assembled. To create the best moodboard, it is necessary to bear in mind some key aspects, such as the concept of the project, the aesthetic taste of the designer and customer engagement. As part of a design project, the material that covers the floor occupies a central and starting part. We can show it in practice with the application, within moodboards, of Santamargherita marbles. In the three examples of moodboards that we have created there are several characteristic elements such as fabrics, materials, furnishing items and decorative elements, which match the shades of the selected marbles perfectly. For SM Marble – Rosa del Garda, marble in shades of pink, we chose products and finishes in shades of brown, cream, sage green and copper, giving the moodboard a sophisticated atmosphere.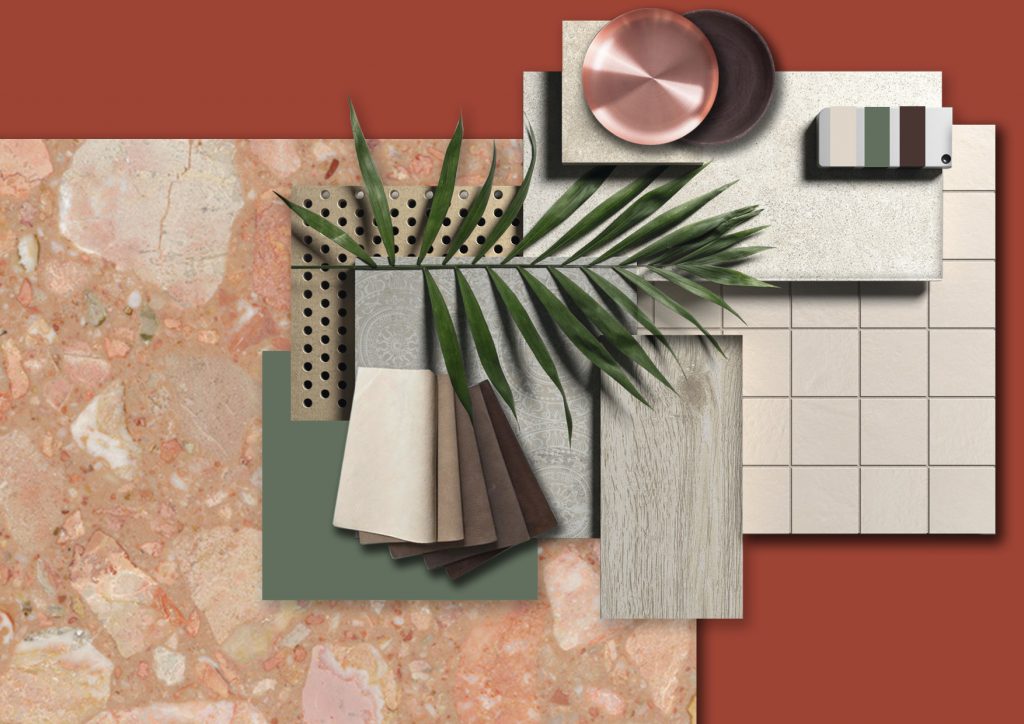 SM Marble – Palladio, floor and wall covering in black shades, was given a chic and at the same time youthful setting, thanks to the use of purple, grey and gold.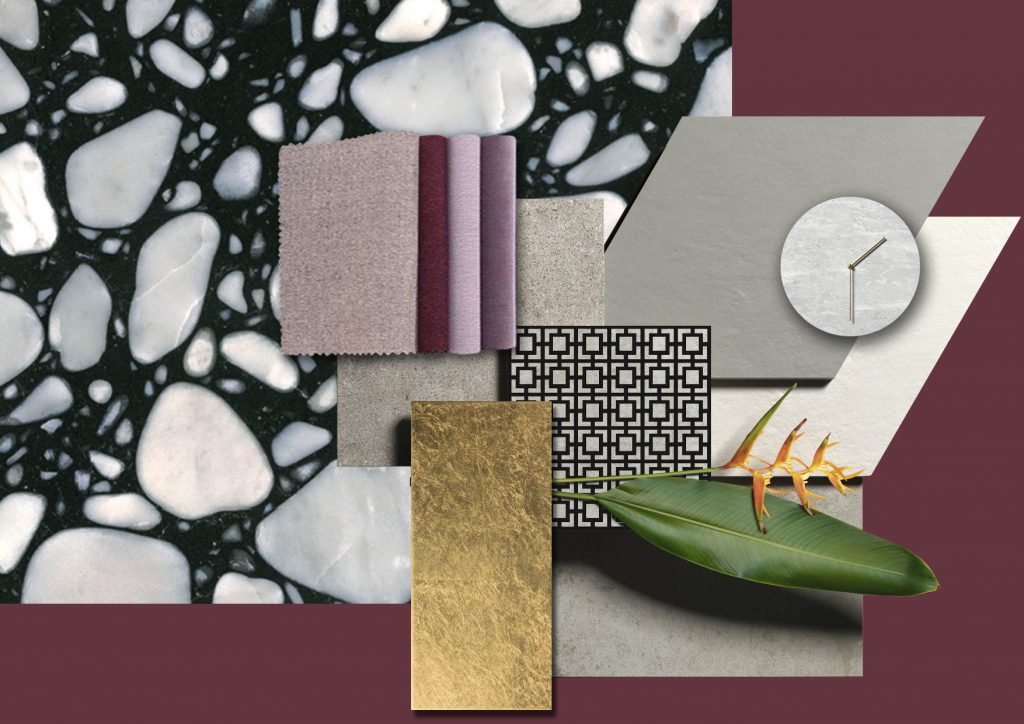 Finally, the use of SM Marble – Verde Alpi led to the creation of a contemporary style concept, thanks to the use of grey shades combined with bright steel finishes.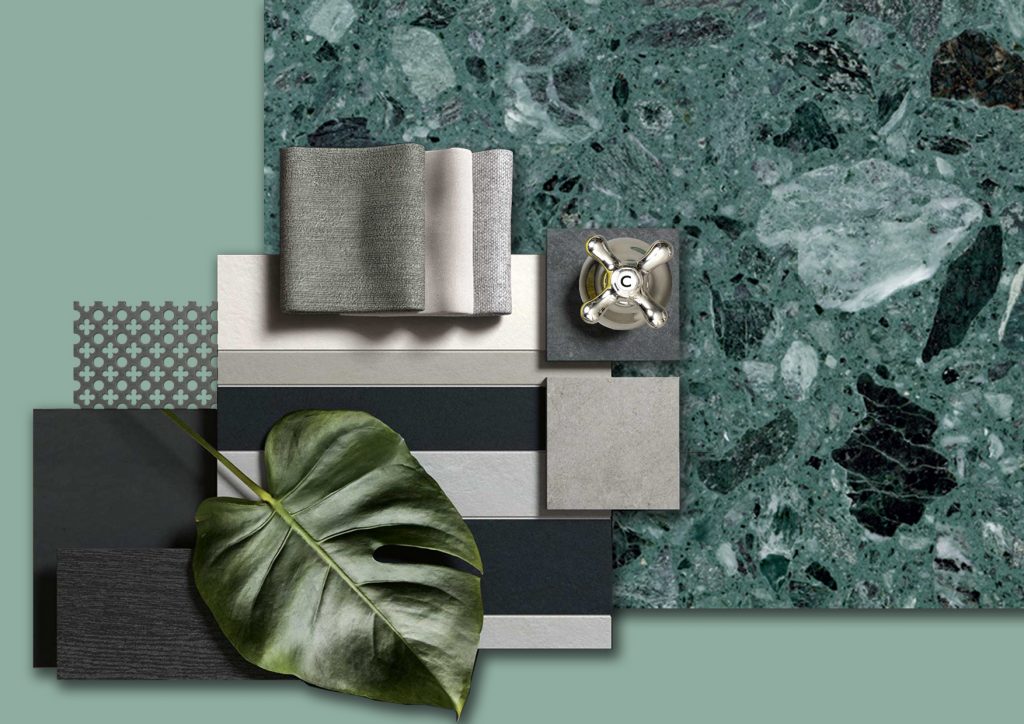 Regardless of the area needs to be renewed, creating a moodboard is the best choice to gather your thoughts and have a unified vision.
INTERIOR DESIGN + by Valentina Malevolti & Martina Mustur