Today we shall travel overseas and take you to the quaint ambiance of the Mostrador Santa Teresita Olivos restaurant. We are in Buenos Aires, a stone's throw from the yacht club, enjoying the sound of the sea in the background and the enticing smells of the dishes conjured by chef Fernando Trocca, a prominent figure in contemporary Argentinian cuisine, now at the helm of Mostrador Santa Teresita.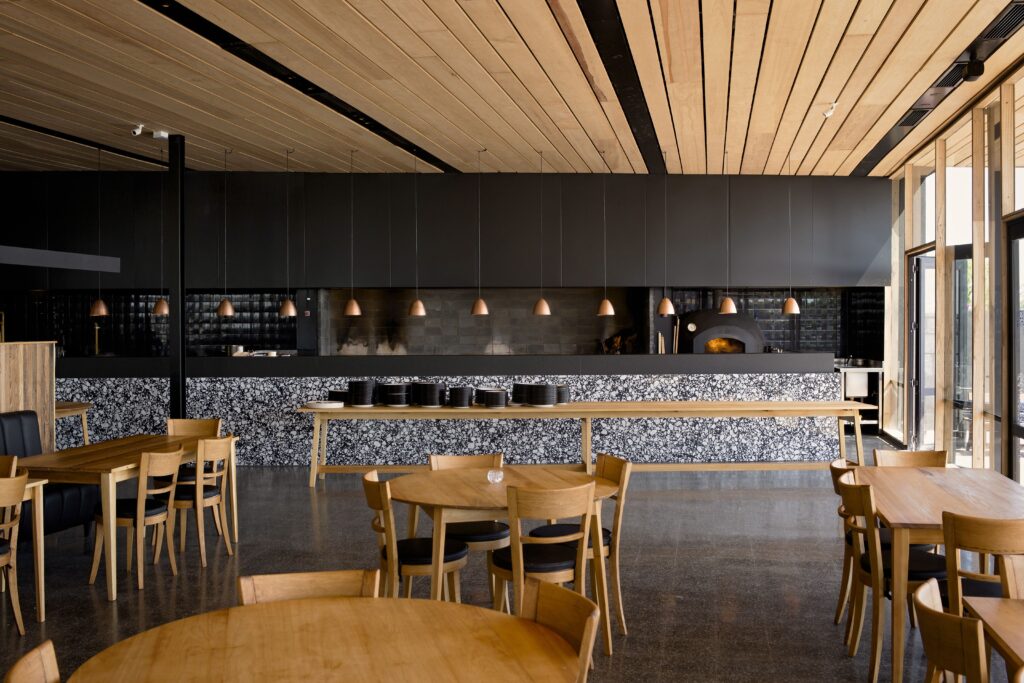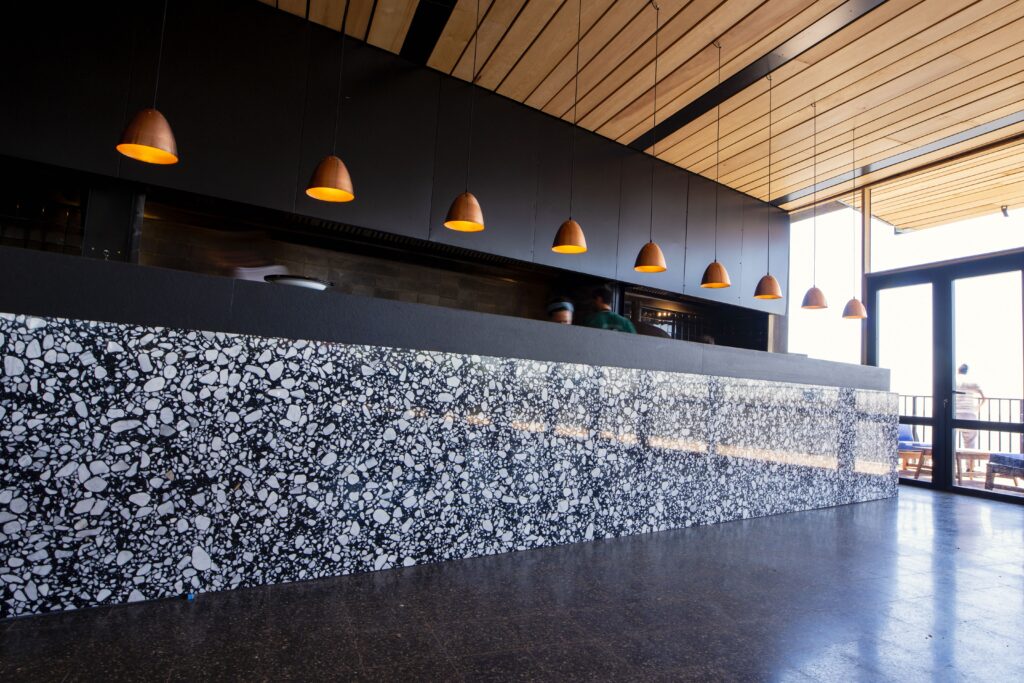 In addition to the excellent cuisine and the view of the marina, Mostrador Santa Teresita Olivos also offers interiors definitely designed to impress.
The bold design of the open-concept kitchen counter stands out in the large dining hall with wooden ceiling, tables and chairs. Thanks to the vertical tiling in SM Marble – Palladio Moro, the counter is the undisputed star and focal point of the room.
The pendant lights in copper hues and the wood extensively used in the room warm up the ambiance and bring the monumental beauty of the counter to its best advantage.
Palladio Moro, from the SM Marble line, is able to provide great visual impact to the premises where it is used. From floors to bathroom tiling to designer tables: this material is suitable for applications on small surfaces as well as whole rooms.
In this case, Palladio Moro was chosen for a very wide surface with the clear aim of focusing on the very heart of the establishment: the kitchen.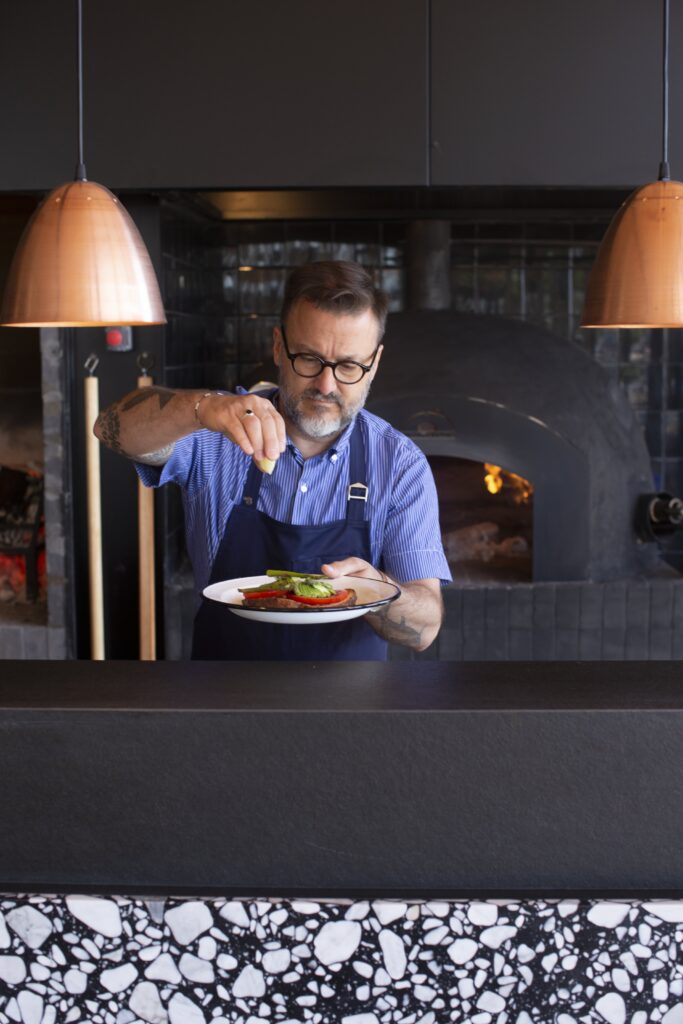 After his experience in Uruguay, Fernando Trocca brings to the Olivos district an ideal meeting place that offers a relaxing atmosphere. From breakfast to dinner, the lively eatery is busy throughout the day and provides the perfect setting for all occasions, from business lunches to cocktails with friends.
The colourful, joyous and never ordinary dishes of Fernando Trocca set against the elegant two-colour scheme of Palladio Moro are the winning combo that makes a visit to Mostrador Santa Teresita Olivos a must.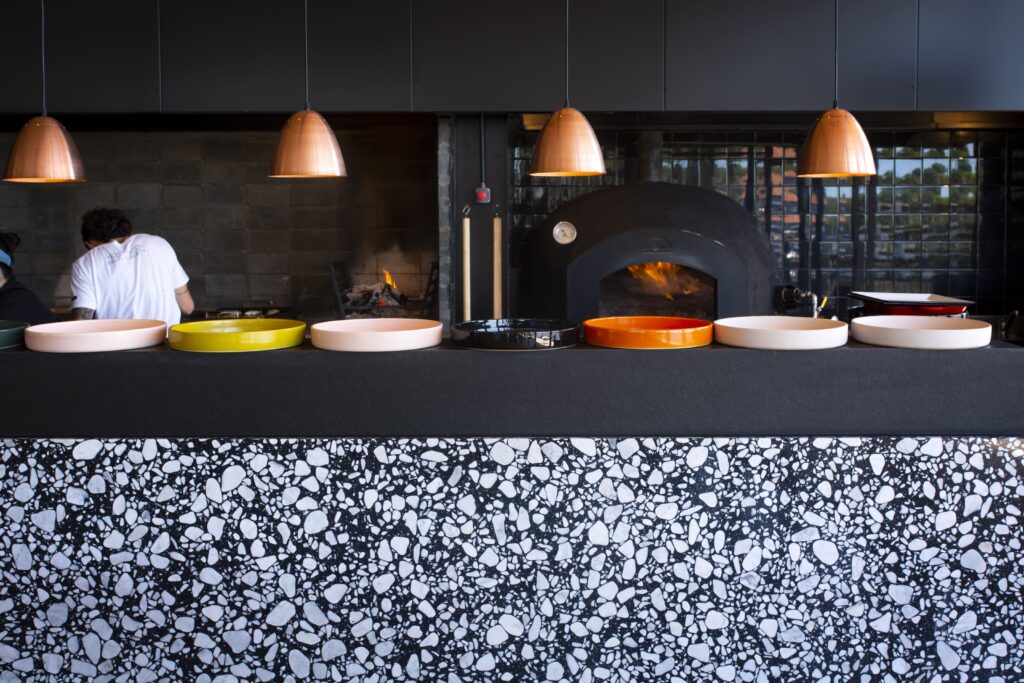 Find out more
https://destefano1913.com/terrazzo/
https://www.instagram.com/mostrador.olivos/