The bathtub is the most prominent item in the bathroom. Those who possess one can confirm that the bathtub is the dominant feature in the room and offers interesting ideas for home furnishing. As opposed to the traditional shower, the bathtub provides you with resources to enjoy the bathroom in a different way, allowing you to spend quality time while being immersed in steam and fragrances. The experience of a relaxing bath pampers our senses and puts us in a trance. However, bathtubs are not all the same and some more than others stun us with their original shapes.
Today we will be inspired by the bathtubs that are trending on the web. Let's start!
Luxurious jewels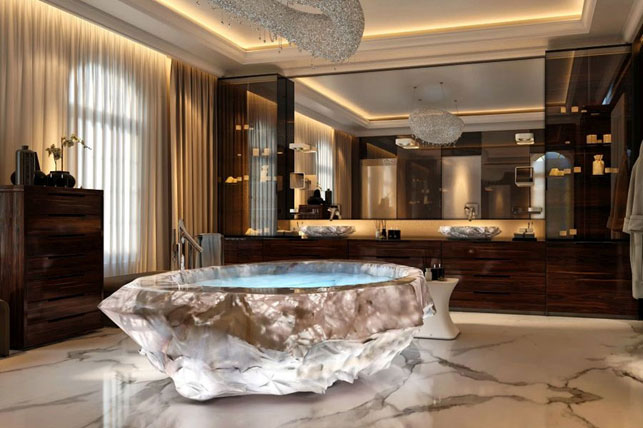 Without further ado, let's begin with the most luxurious bathtubs of Italian design that take us all the way to Dubai. Baldi, a Florentine company, has designed bathtubs that look like jewels for a few villas along the Palm Jumeriah beach. Baldi is well known for designing exquisite pieces like this. In 2010, the company presented a bathtub carved out of a piece of quartz.
Another model with an unusual shape that brings to mind the world of jewels is the DIAMOND bathtub designed by the Portuguese brand Maison Valentina. The sensation is precisely that of immersing oneself in a diamond.
Not for all tastes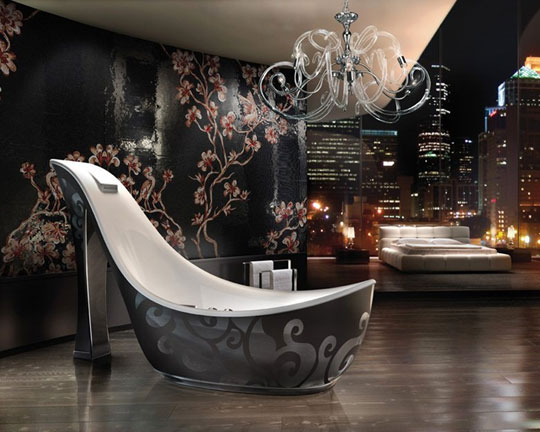 Let's face it, this is not a design for all tastes. However, this model undoubtedly deserves mention. The Audrey model by SICIS is a tribute to the high-heeled shoe. Just imagine the sensation one feels when immersed in such an original bathtub!
A small living room
A bathtub that encourages relaxation is the one designed by Anika Elisabetta Luceri. On the outside it almost looks like a sofa with its quilted surface, which instantly transforms the bathroom into a little living room.
A spatial bathtub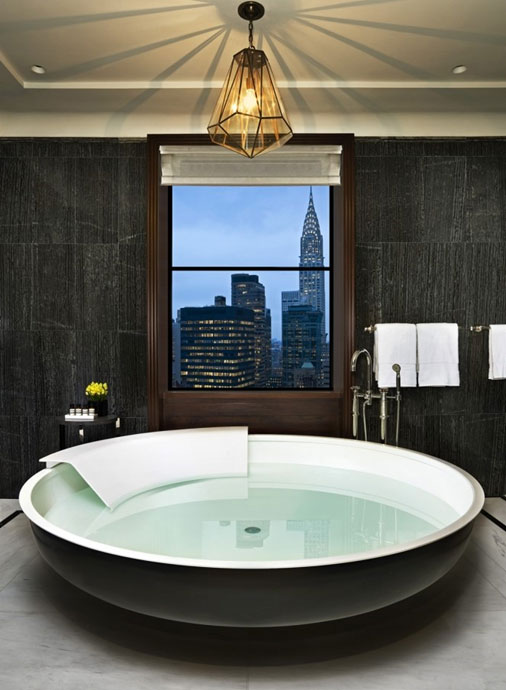 What does it feel like to be in a spacecraft? Just immerse yourself into the very unusual bathtub designed by Agape to instantly feel as though you are in another galaxy. As a matter of fact this bathtub is called Ufo and has the shape of a flying saucer. Made of steel, it is ideal for those that want to furnish a modern bathroom.
And what about Santamargherita?
With Santamargherita, it is possible to find the ideal balance between appeal and practicality. A bathtub made of marble agglomerate like SM Marble Palladio Laguna dominates the bathroom and gives the home a special glamour. In this case, the choice to also apply the material on the floor creates a high-impact optical effect. All you need to do is simply dedicate time for a relaxing soak in your bathtub.