Solidity, lightness and harmony of shapes. This is Point, the table by Morgane Boulet. The texture with its intense profile, given the choice of colours on the surface, plays with the sinuous lightness of the metal base.
The Point Collection combines the quality of the materials chosen for the surface, produced in Italy by Santamargherita, with a French touch.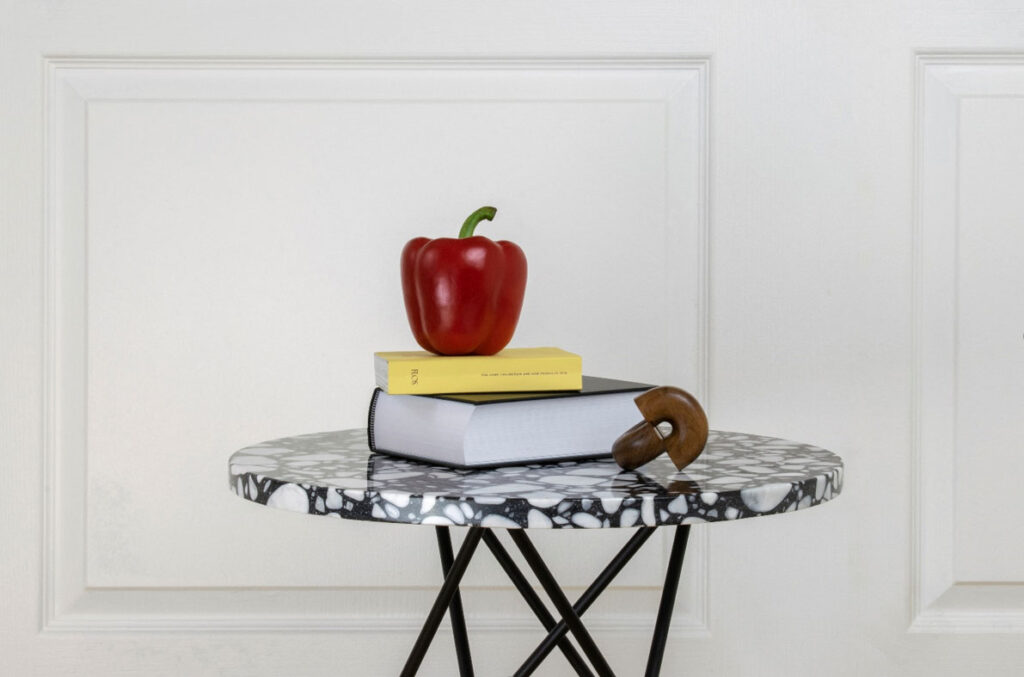 To create the surface of the table, three materials of the Palladio collection were chosen: SM Marble – Palladio Moro, SM Marble – Palladio Griso and SM Marble – Palladio Fenice. Three materials with a strong and bold character, conveying a special allure.