The bathroom is often the most neglected area of the house, the one we spend least money on and smaller than other rooms.
Luckily this trend is changing – also thanks to social media, especially Instagram – and the idea of giving more importance to this room, turning it into a sort of home spa, fitted with all the mod-cons and crammed with luxury products is slowly catching on… But how can you improve the look of your bathroom without enough budget to renovate it? How can you make it look like a spa and turn it into an Instagram-worthy room?
There are really just a few, simple and effective ways to achieve this… and hey presto, you'll have a bathroom with a wow effect
1 Tidy up
There's nothing worse than a cramped and messy bathroom… Find smart solutions to rearrange small and large objects, from make-up to the washing machine… that's it! Without a dedicated laundry area, I decided to hide the washing machine (and all products like detergents and the laundry basket) with a handy curtain featuring some nice graphics. As for lotions and make-up, I have arranged them inside a small chest of drawers and sorted them by category. No more chaos in the bathroom!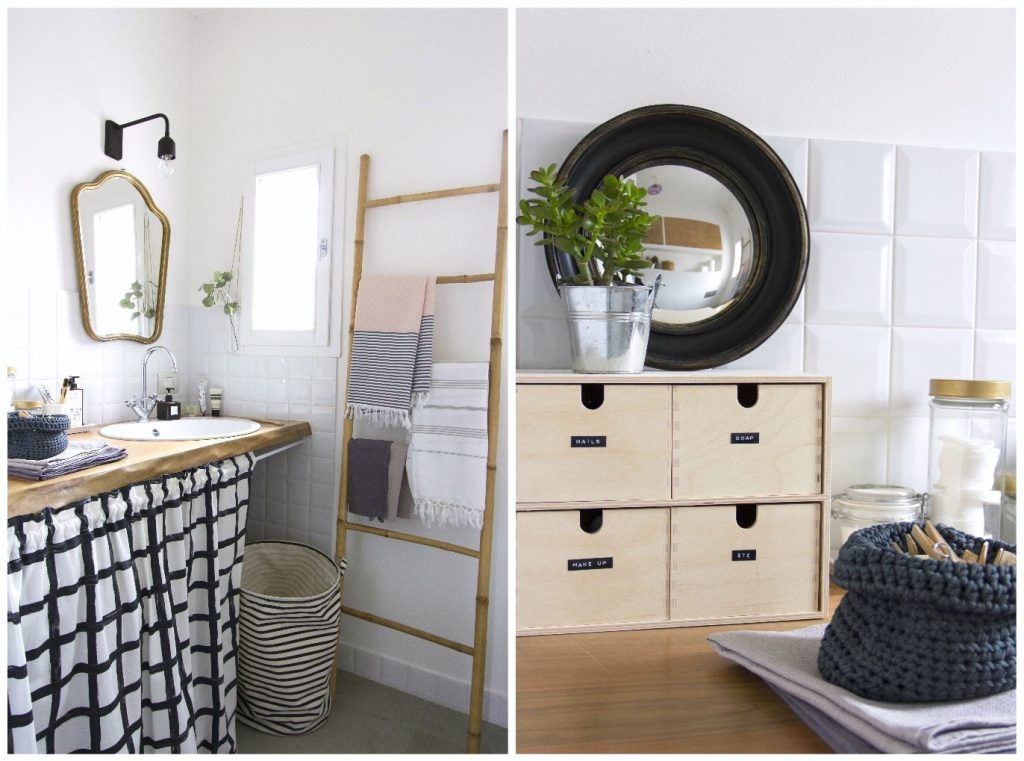 2 Choose your furnishings well
Your budget is low and you can't replace basics such as the washbasin unit or the shower? Not to worry: often small furnishings are the very items that revolutionise the look of a room. Choose what kind of style you want for your bathroom and invest small (but targeted) amounts of money in items such as the mirror, lamps or towel rack: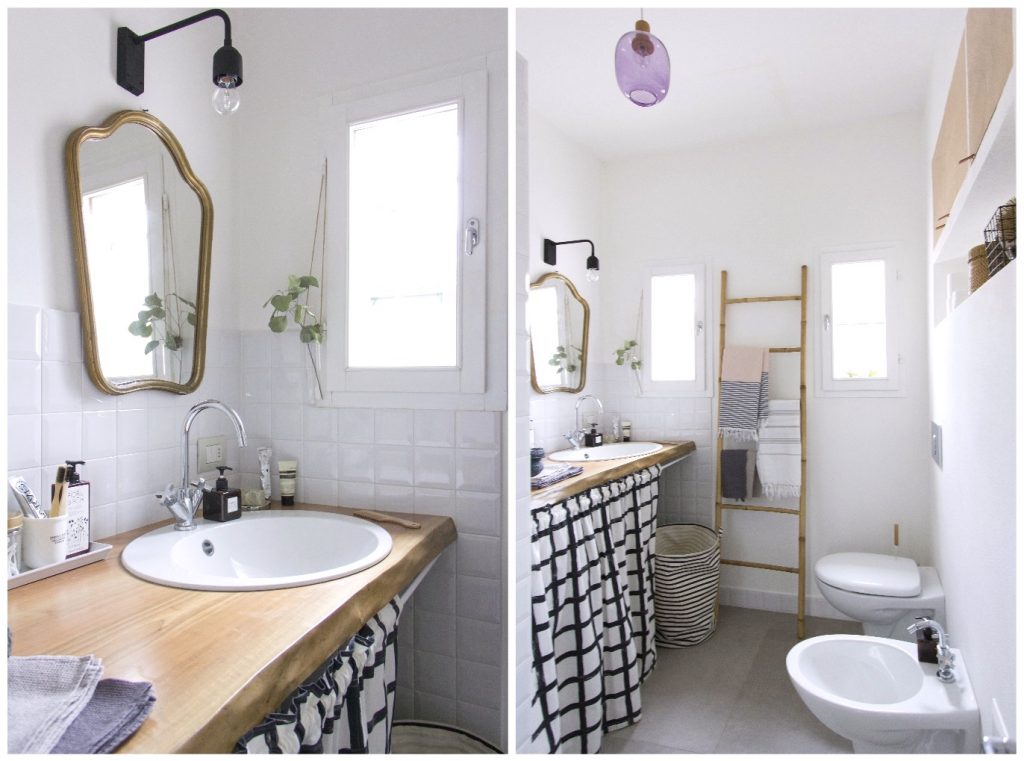 3 Extra attention on bottles and small accessories
In a room like the bathroom, personal care products and bottles are always on display… this is why you need to carefully decide how to arrange them. For instance, if we buy loose liquid soap we can pour it into a more 'Instagram-worthy' bottle like this one by Muji or perhaps in a designer dispenser. This way we are also doing something good for the environment by avoiding unnecessary waste. Also our choice of brush, comb and toothbrush is key: wooden ones are eco-friendly and have appealing designs. Seeing is believing!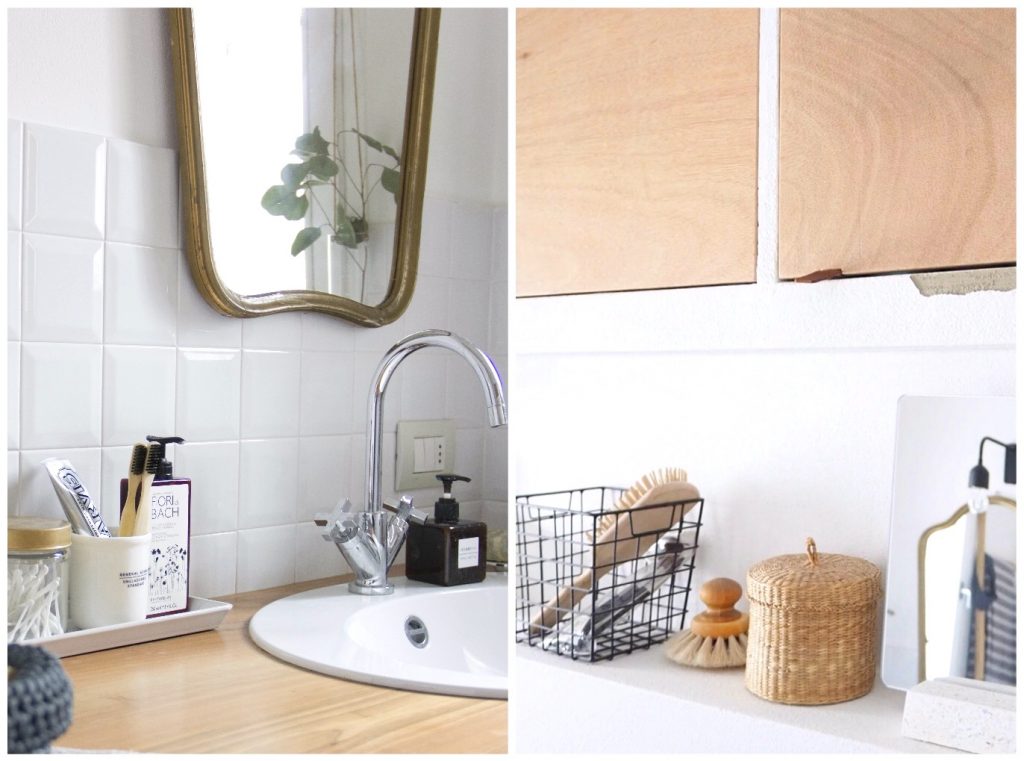 4 Add a green element
It may seem incredible, but sometimes to bring some life into a room you don't find aesthetically pleasing, you just need to add a few green elements and you're done. Choose plants suitable for damp environments like the bathroom or maybe opt for fresh cut flowers to be arranged in small glass vases. If there are few surfaces where they can be placed, choose suspended vases to be hung from the wall or from small hooks, which create an even more beautiful effect!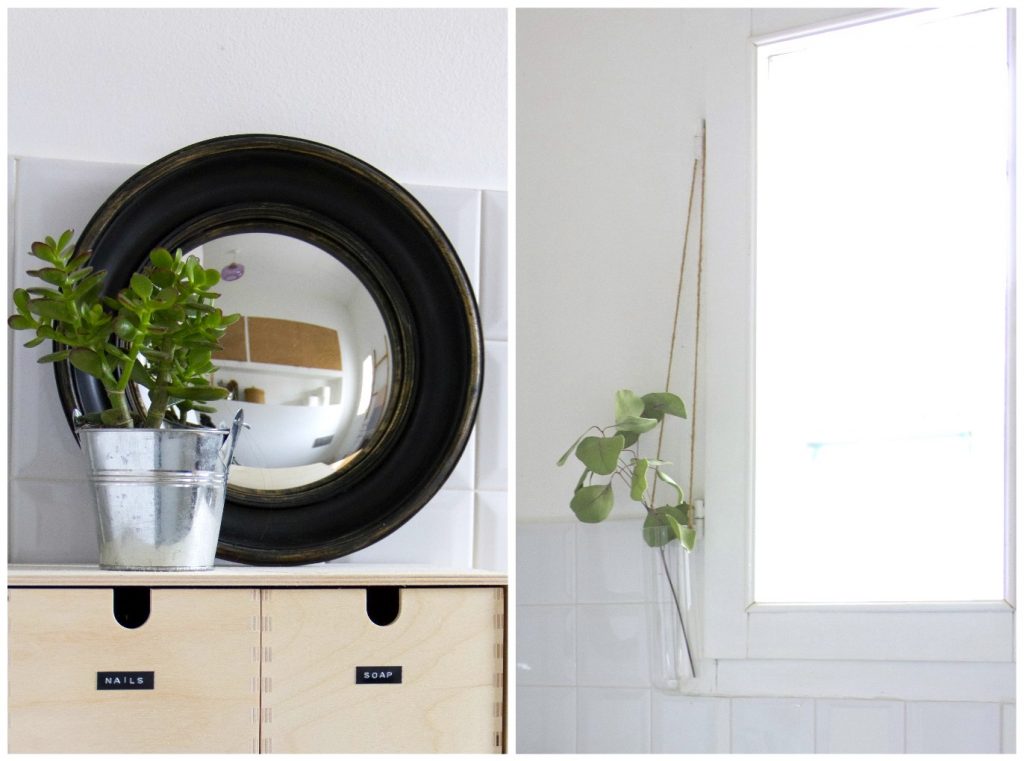 La Tazzina Blu
Photos by Ilaria Chiaratti