If you are passing through London, you absolutely have to take a break at the iconic restaurant Bob Bob Cité, in the heart of the City.
The location is breathtaking. We are, in fact, inside the Leadenhall Building, a 225-metre-high skyscraper, inaugurated in July 2014, which Londoners call "The Cheesegrater" for its particular shape.
The restaurant, recently inaugurated, is the brother of Bob Bob Ricard, already known for its art deco character and luxurious interiors. Bob Bob Ricard is located in the bustling Soho district and has come to the public's attention thanks to its attention to detail. Just to name a really curious one: every table has a bell you can ring to order champagne. A small hallmark that was also included in the new Bob Bob Cité.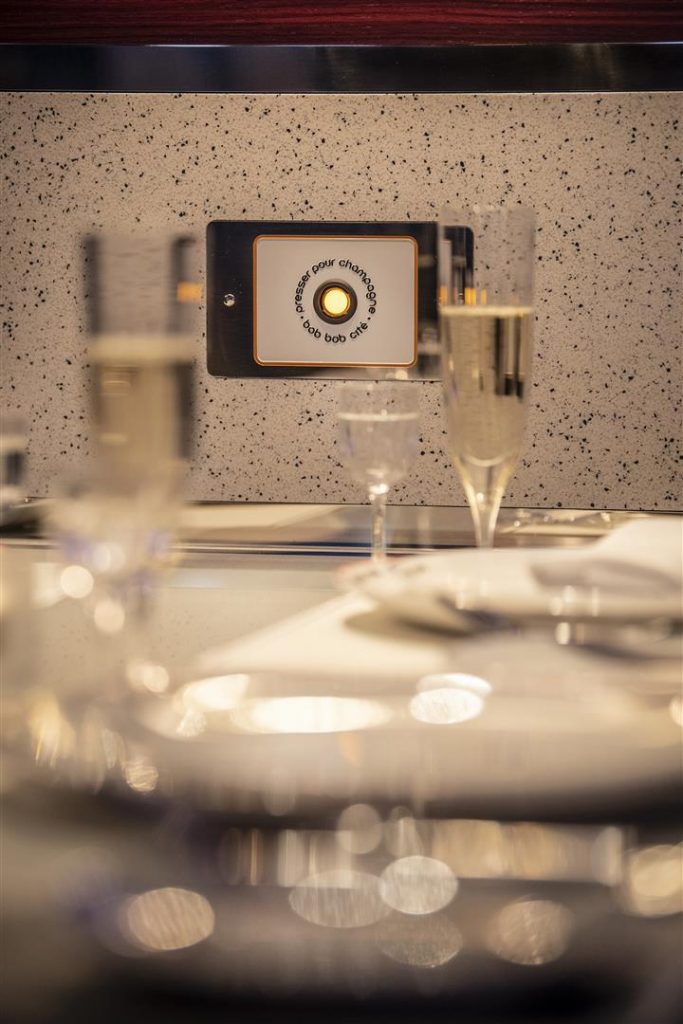 A journey into art deco luxury
The common theme that links rooms and details at the Bob Bob Cité is travel. Some interiors were inspired by train interiors, some others from yachts and race car seats. Surfaces are incredibly shiny, creating the feeling that you are in another dimension.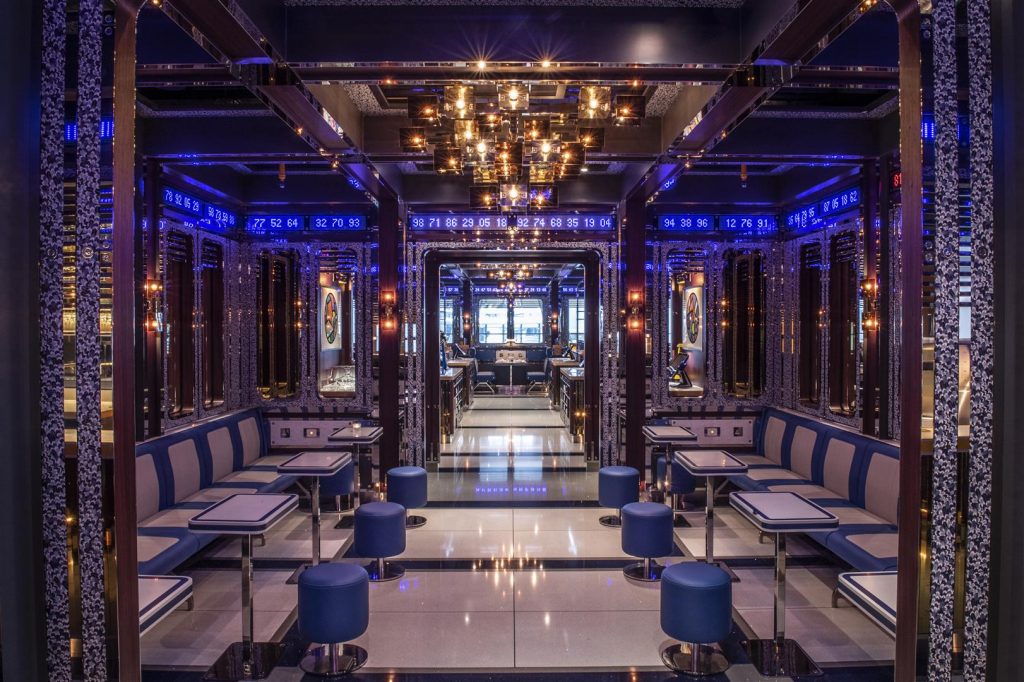 Even Bob Bob Cité is influenced by art deco: in fact, it is possible to observe details and geometric designs in the interiors that embellish the rooms. The effect is that of a real journey through colours, surfaces and suggestions that turn the visit to the restaurant into a unique experience.
A touch of Stardust to shine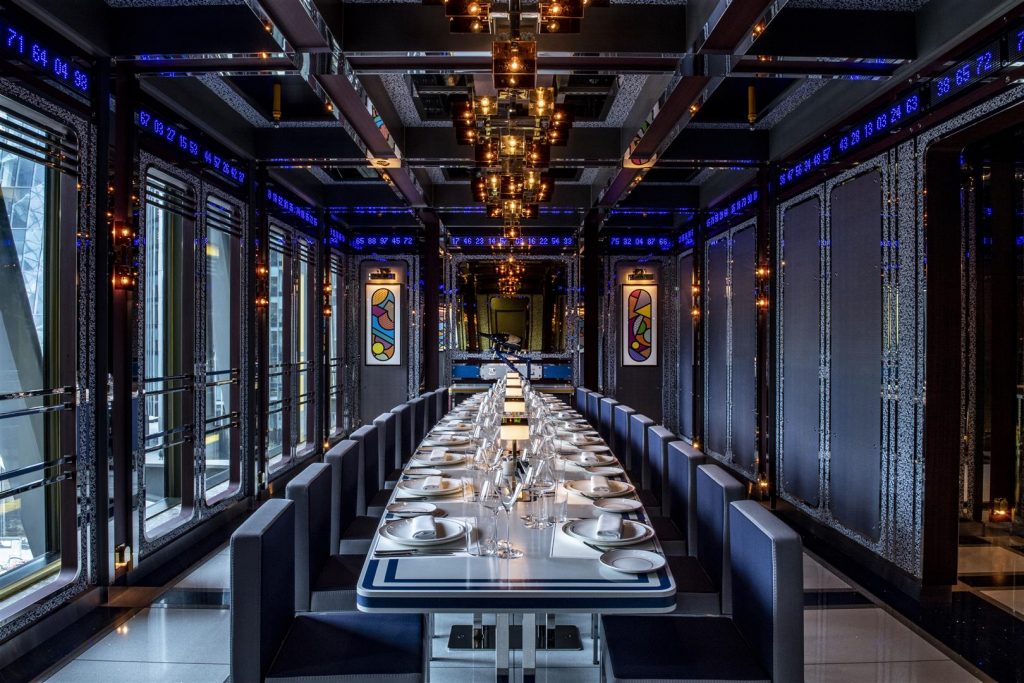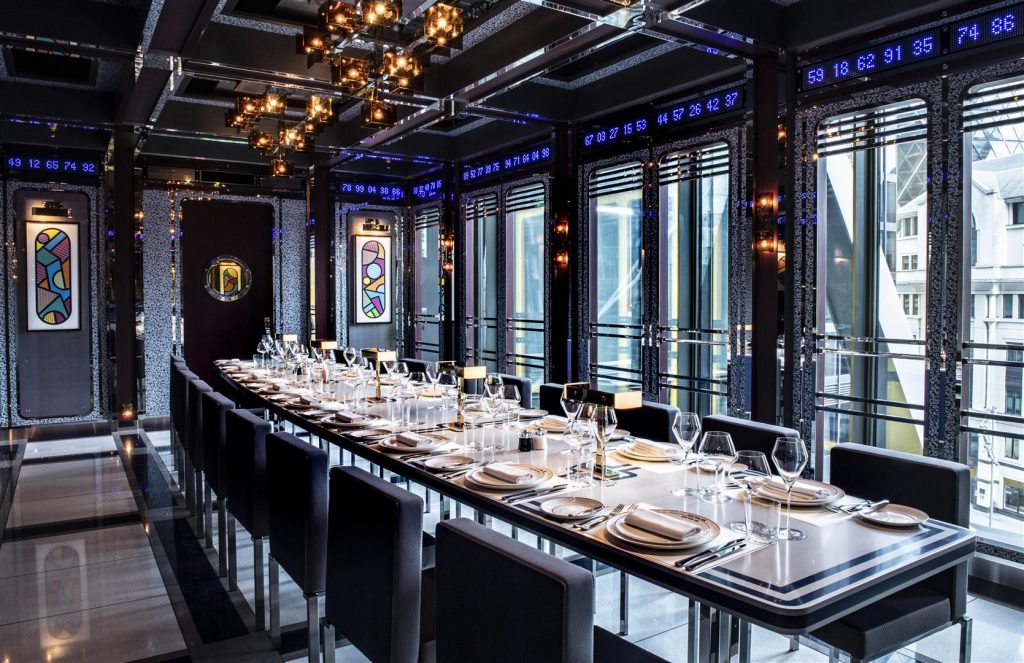 The Bob Bob Cité project began at the end of 2016, thanks to the choice of materials made by the client Leonid Shutov in close collaboration with his own interior designer, Brady Williams Studio.
It is not common knowledge that Santamargherita also contributed to this project. Some colours of the SM Quartz – Stardust line, in tiles of different sizes, were in fact applied to the floor, walls and tables. About 800 square metres of tiles were used for the project; in particular, the colours White, Navy, Gray and Stardust Red were chosen.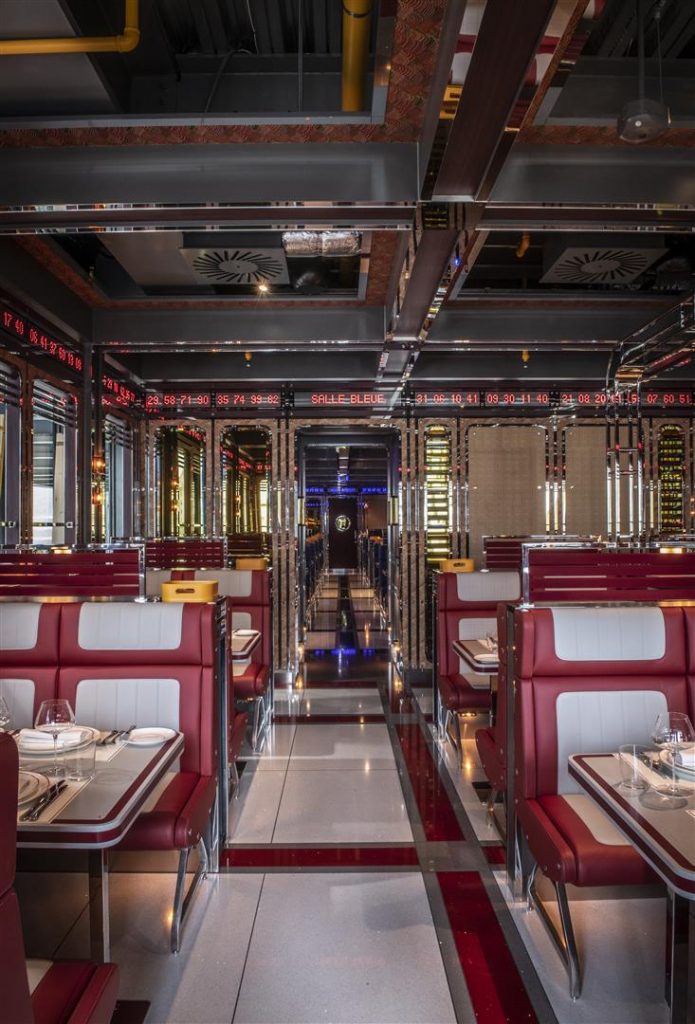 Bob Bob Cité represents an interesting example with regard to the customisation of the floors. In fact, different colours in special sizes were used for their realisation: the chromatic combination between the floor and the furniture makes the environment extremely original and refined.
The Editor