Speaking transparently and productively with the local area, intercepting new trends, sharing inspiration and vision with design professionals.
Since its establishment in 1962, Santamargherita has attracted all manner of architects, designers, stonemasons and installation technicians: a set of professional qualifications poised to translate ideas and experiments into action in a local area – Valpolicella – crammed with vineyards, cities of art and marble quarries.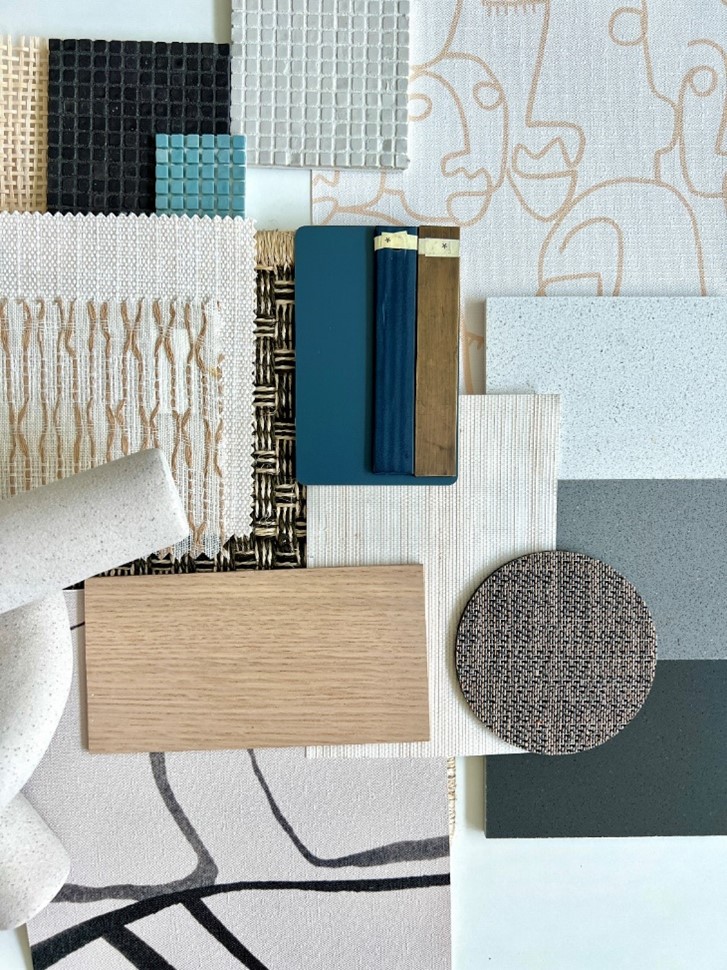 Surfalite – Material board by Mariana Martini
Today, the small but ambitious company that, over 60 years ago, started looking for a material that could add durability and versatility to the famous Palladio-style of paving is an international point of reference in the production of surfaces made with quartz and marble agglomerate. An innovative product that, with its numerous applications, has revolutionized the world of design.
It all began at the office located at via del Marmo 1098, and that's where the company returns as it continues on the path to excellence on which it embarked in 1962.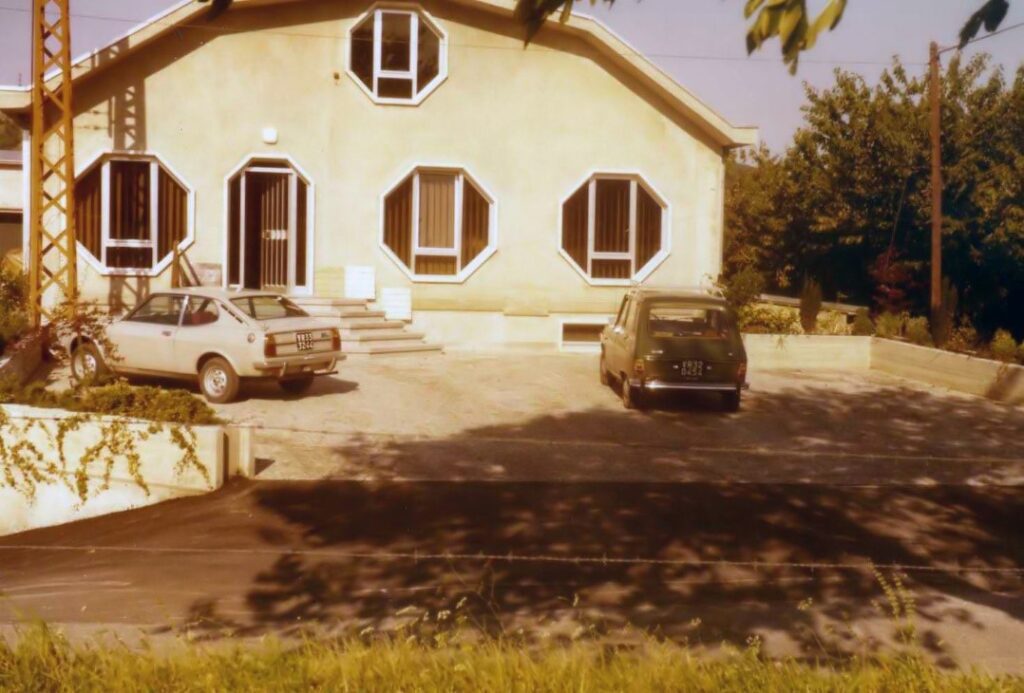 Santamargherita Headquarters – 1975
From 18 to 29 September, from 8.30 am onwards, the historical headquarters of Volargne di Dolcè (Verona) will welcome new knowledge and the beauty of coming together with open arms at the Open Days, an unmissable opportunity to discover the world of Santamargherita, touch the new products and see up close how the production systems work, the same systems that, for over 60 years, have been transforming raw materials into extraordinary surfaces.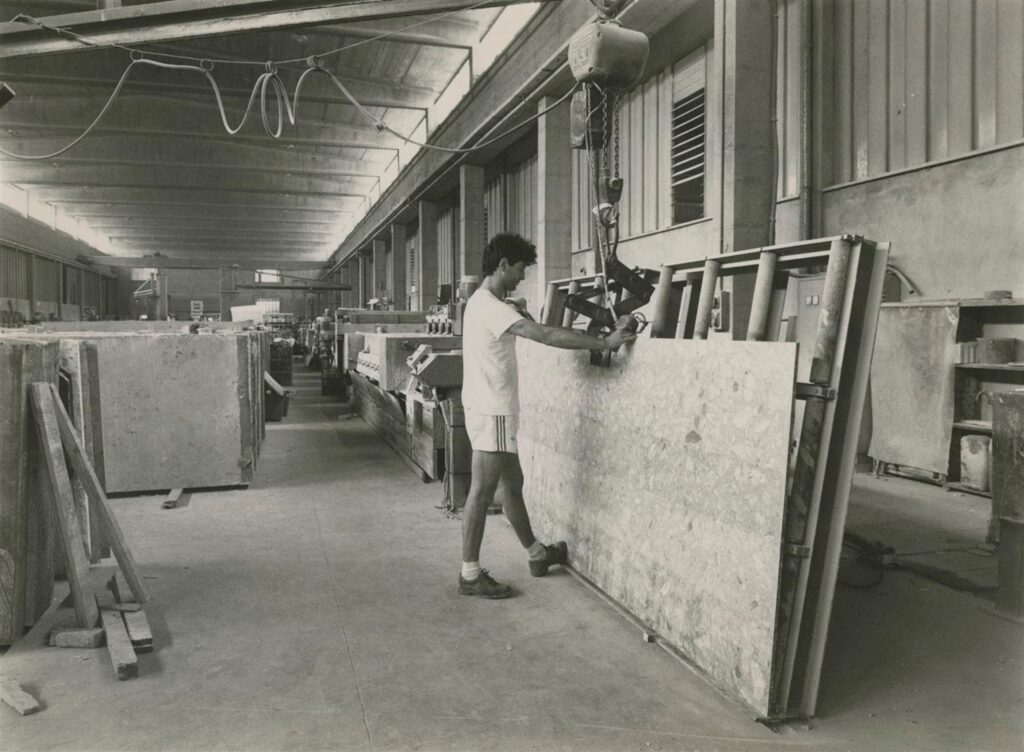 Terrazzo slab – 1985

September is a busy month for Santamargherita. Monday 25 September, at 9 am, sees the opening – at via del Marmo 919, just a few steps from the historical headquarters – of the Santamargherita Showroom: an exclusive location where one can discover the surfaces made with marble and quartz agglomerate in their multifarious applications (floors, shower tiles, kitchen counters and sinks) and get a closer look at the latest products, from the precious SM Atmosfera slabs inspired by nature to Surfalite, the revolutionary stone material that comes in at just 7MM thick.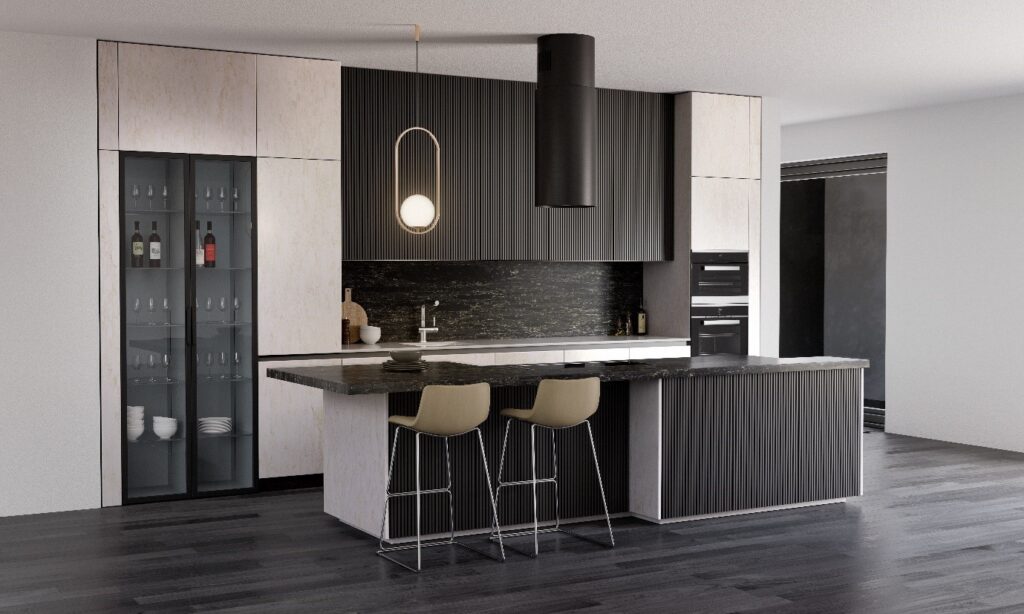 SM Atmosfera and Surfalite kitchen
We did not pluck the date out of the air: the Santamargherita Showroom opens just in time for Marmomac 2023 (Verona, 26-29 September), the most important international trade fair dedicated to the marble sector, and will be connected to the Showroom throughout the event by a shuttle bus service.

There is a wealth of events planned for the week: every evening, starting at 6 pm, visitors to the Santamargherita Showroom will be offered a pre-dinner drink and hors d'oeuvres; on Thursday 28 September, the 6 o'clock pre-dinner drink will be followed by an open bar and a DJ.
After the fair has ended, the Santamargherita Showroom will remain open from Monday to Friday and from 9 am onwards.
For info and to book a visit: [email protected]