La Rinascente, recently rebranded simply as 'Rinascente', has an indissoluble bond with fashion, homeware, design and, above all, with Italians.
Italy's most elegant department store didn't just successfully launch a certain idea of style, but was also instrumental in the spread of certain designer objects. In its over 150 years in business, it has become a landmark for high quality shopping, forming and celebrating Italian lifestyle. Its buildings have always been urban icons and shopping hubs, as well as being much admired works of architecture. These iconic structures are now called flagship stores, i.e. a type of retail outlet that conveys the mood of a brand.
Thanks to extraordinary restoration and renovation works lasting 11 years, the Rinascente flagship store in via del Tritone in Rome was brought to life. An eight-storey building dedicated to the best in fashion, beauty, design and fine food, highlighting the historical and cultural assets of the archaeological site on which it stands. In the basement it is possible to access the remains of the Vergine Aqueduct dated 19 BC, still working, while the rest of the store is true architecture within architecture that incorporates and envelops a small Art Nouveau building from the early 1900s. The interiors were conceived by top interior designers and architects, who were given the task of shaping the sanctuary of Italian style in a setting where the echo of Imperial Rome reverberates very loudly.
India Madhavi is the versatile architect who designed the fourth floor of the Rome store, dedicated to women's collections. The Iranian designer is well known for her bold use of bright colours. Her idea of letting different materials interact in the spaces dedicated to women's fashion steered the choice of surfaces on Rosa Perlino by Santamargherita.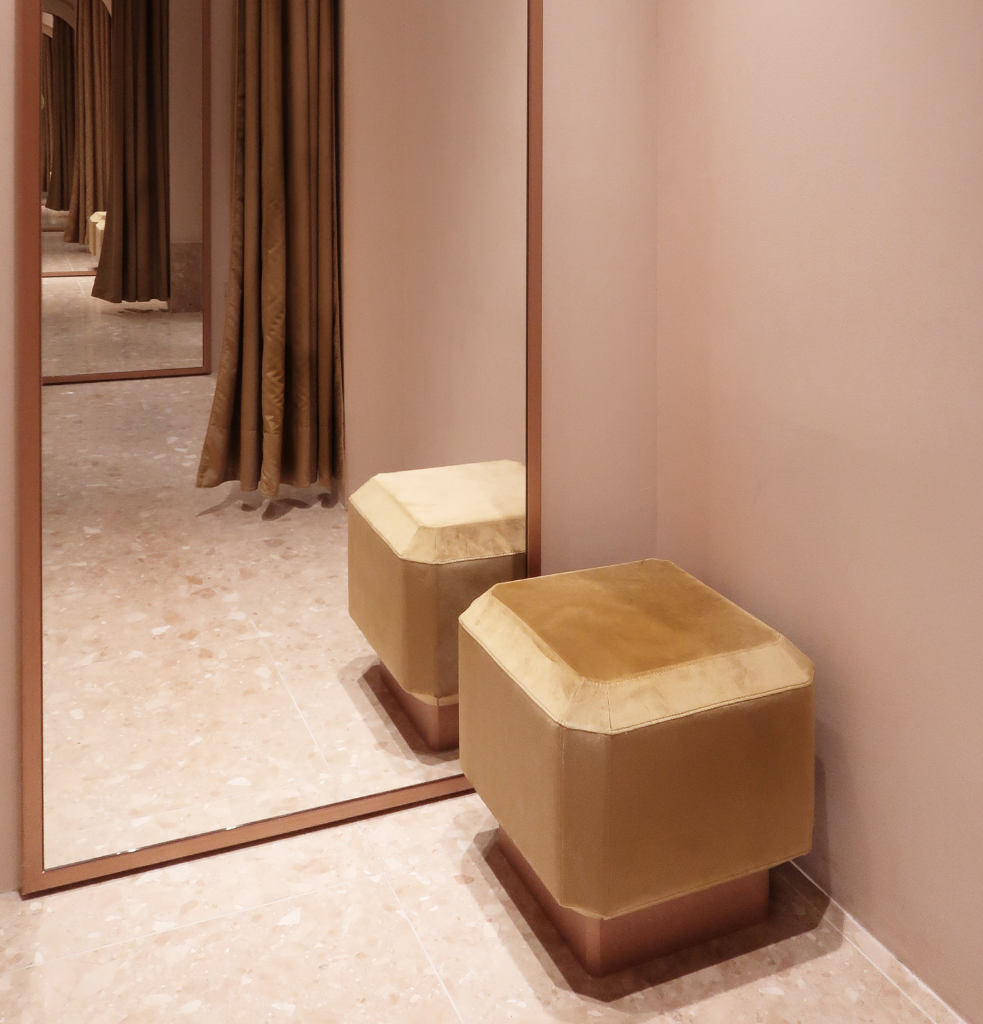 On this floor, divided into a shoes area and a multi-brand area, aesthetics meets sensuality also thanks to the chosen shade of colour. This evocative and suspended atmosphere is also conveyed by the streaked pink vein of the marble, which is delicate even with its angular outlines. Marble that becomes a tactile and visual oxymoron: cold to the hand yet warm, very warm to the eye.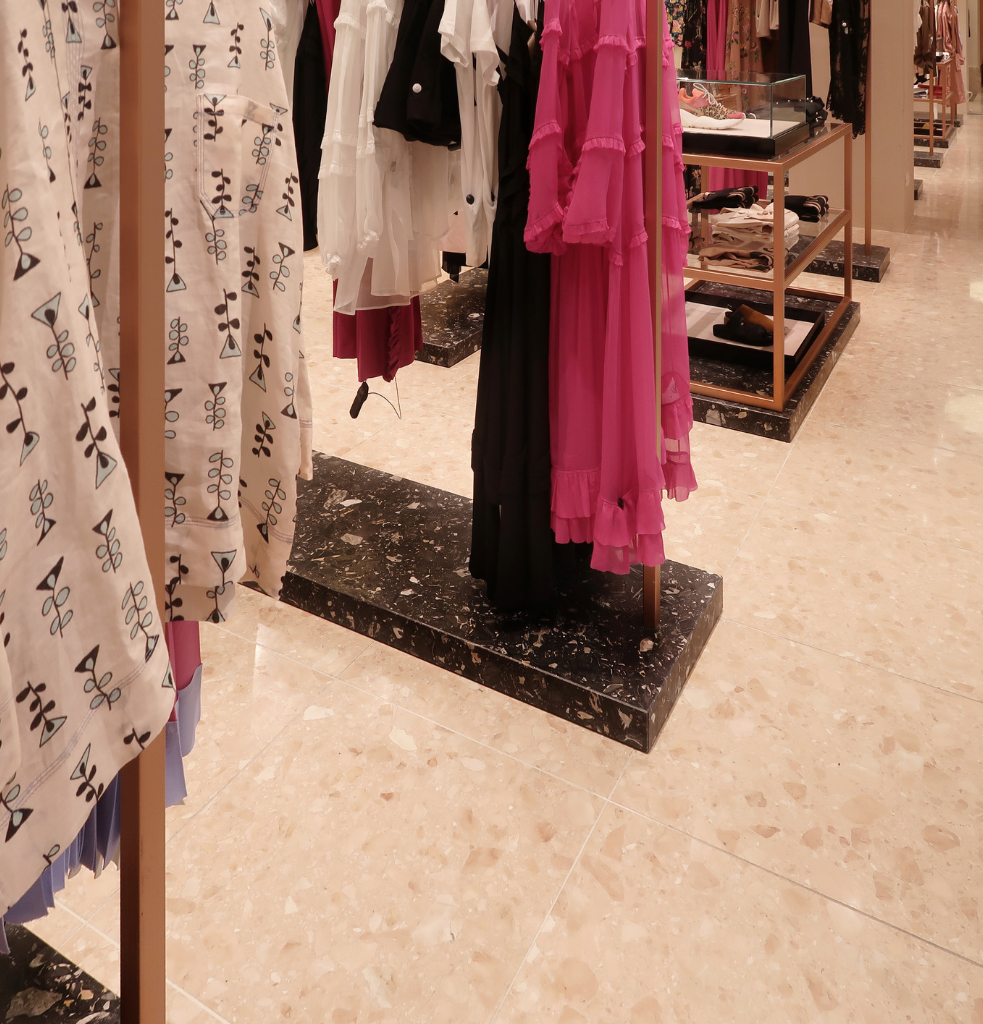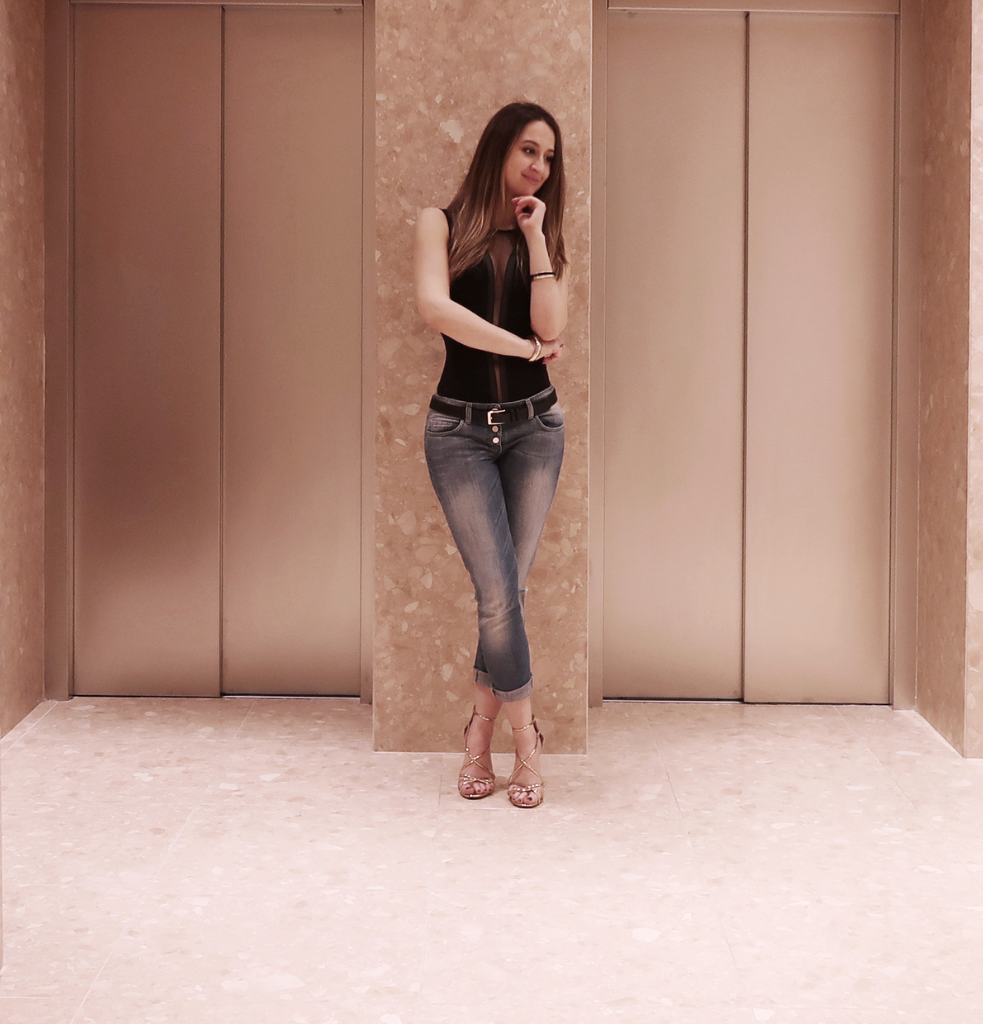 Camilla Bellini