Veronica Benini, known on the web as @Spora, is one of the most influential digital entrepreneurs, with the training platform Corsetty.it, and web strategist. For the renovation of her kitchen, Veronica wanted to opt for an innovative and "disruptive" solution: with SM Marble – Palladio Fenice she was able to bring her project to life, combining the colours of the material in an original way with the furniture of her kitchen.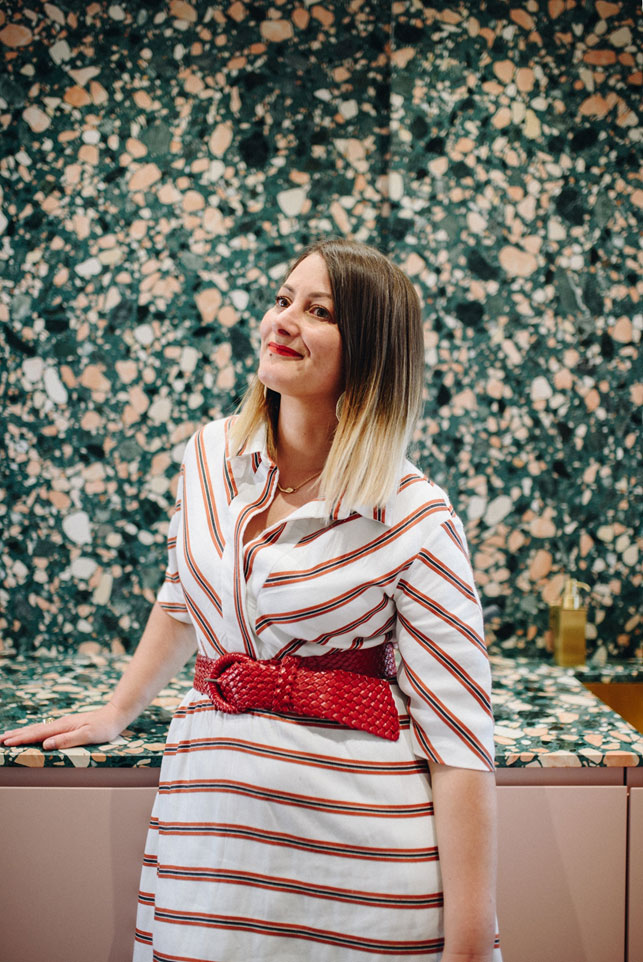 Why did you choose SM for your kitchen? What are the characteristics that led you to opt for our materials?
I'm a very practical, rational woman, and also an architect. I was intrigued by the fact that I could use an innovative material for my new kitchen that does not require any particular maintenance. The most striking feature was the composition of the product, the combination of a precious material, such as marble, mixed with a modern material, such as resin; this mix really fascinated me.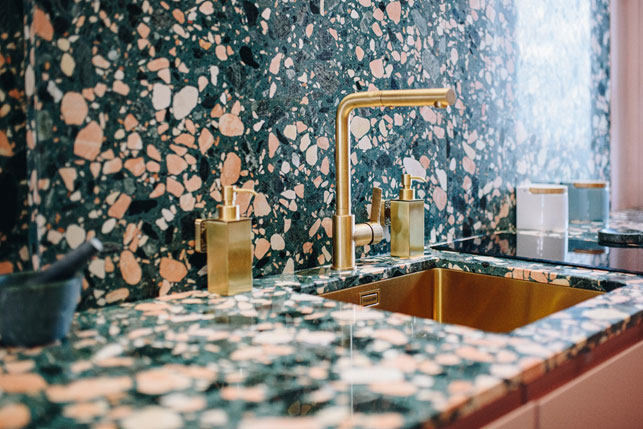 Did you already know about Santamargherita or was it recommended to you?
I had honestly never heard of the brand, but it was a very pleasant discovery. I was especially struck by the fact that it is truly one of the Italian excellences in the field of reference.
What inspired you for your kitchen? The combination of colours you have chosen is very original: did you have any artistic tendency, designer or idea that inspired you?
As for the colours I chose, I adopted the "disruptive" concept, that is, disrupt predefined patterns in a disorderly way; which is also the philosophy that I apply in my current job as an online and offline Strategist. That's why I chose two colours that are very different.
When you imagined your new kitchen, what was the essential feature that it just had to have and that you applied in the final design? The practicality, the colours, the materials, a large worktop, etc
Thanks to my training as an architect, I had a clear idea of how the kitchen had to be designed. My primary need was practicality: I needed everything to be easily accessible and comfortable to "reach", also because my kitchen had to be linear and easy to use and clean. My kitchen is small, but I needed a worktop made of a practical material and which also offered a very significant scenic effect.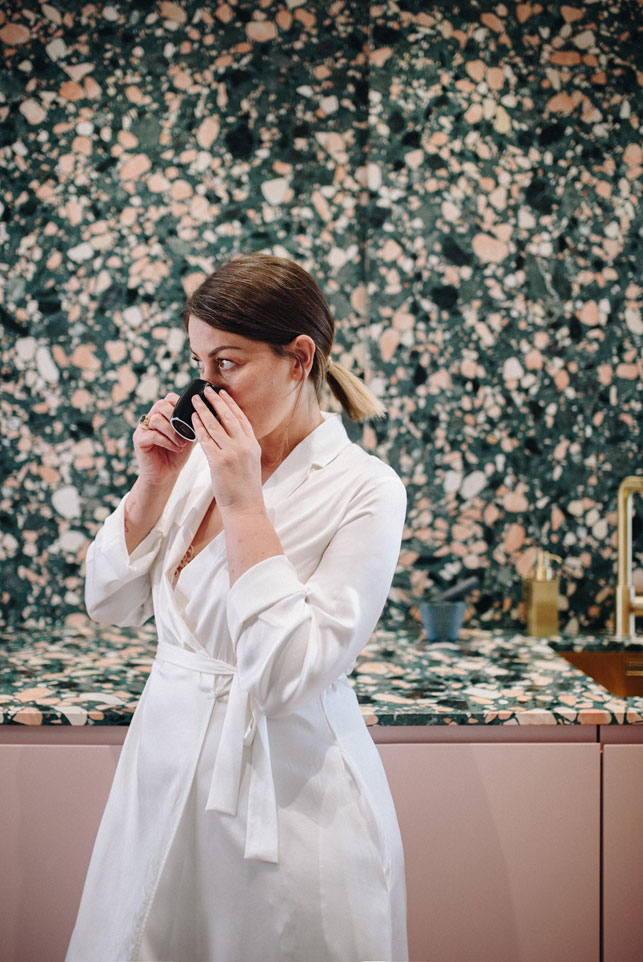 How do you feel every day in your kitchen?
I have to say that the marble agglomerate initially scared me a bit: I know marble very well and how delicate it can be if used without taking too much care of it, but using the appropriate precautions, I had to reconsider.