An eclectic period of great cultural fervour, as well as great discoveries and technological innovations, the Belle Époque offers interior design a vast repertoire of images, colours and decorations, which are now making a comeback in interior design trends.
From Milan's buildings to Liberty-style villas on the Adriatic coast, we can find numerous fine, elegant grit floorings: at the time it was often made from cheap waste materials, today it is reinterpreted, with a view to sustainability and efficiency, without giving up the high level of craftsmanship that has made it one of the most imitated and highly appreciated decorative themes in Italian architectural history.
In modern homes, where different styles and needs come together, it is essential to have surfaces that enhance the furnishings and decorations chosen by those who use the space: thanks to ongoing experiments in the field of construction, optimal results have been achieved in terms of resistance, maintenance and aesthetic performance of the materials used. This is the case of the SM Marble – 900 collection offered by Santamargherita: the finest marble grit is mixed with resins suitable for interiors in order to create surfaces with an impressive visual impact and a sophisticated chromatic effect.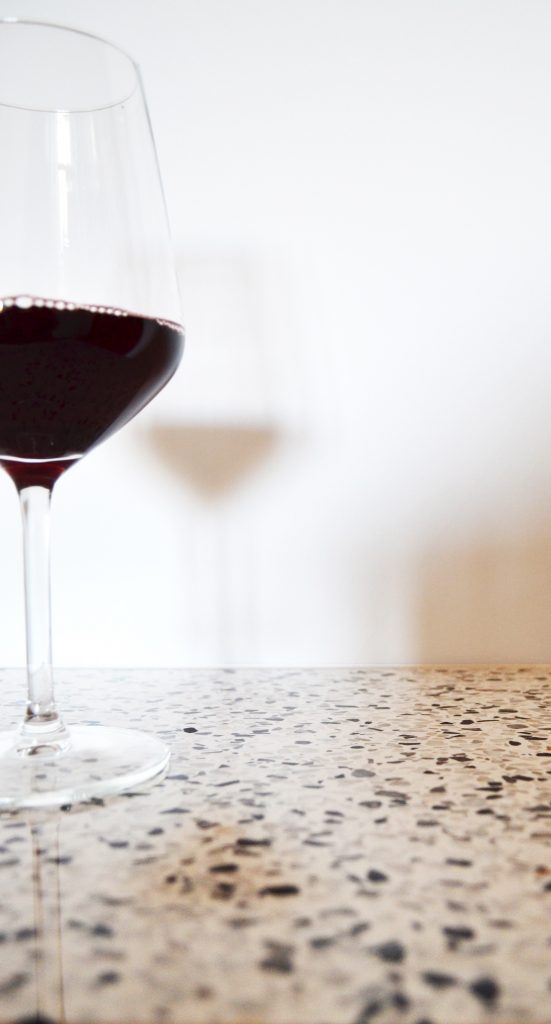 In order to prevent the floor texture from becoming a mere support surface, the elements decorating the room need to be chosen harmoniously. The combination of tiles in their traditional size, 30×30 cm, with large solid colour sofas for the living room, or with a glass table, will make your living area look sophisticated as in early 20th-century homes. And for those who love cooking, don't worry: SM also produces quartz-based slabs to be used as kitchen worktops because there is nothing more retro chic than an agglomerate snack worktop combined with opaque lacquered doors, where you can serve an aperitif to your friends.
Consuelo Malta