In recent years, alongside ultra-white Nordic-style kitchens, bold total black kitchens have appeared. We are not talking about kitchens with some black details, but environments where black is the undisputed protagonist: black quartz kitchen worktop, black electrical appliances or cleverly hidden behind black cabinet doors.
Black, a symbol of elegance
If the little black dress is the ideal item for every occasion, the same cannot be said of a black kitchen. The total black kitchen only started being introduced in homes a few years ago. In reality, what may seem like a gamble is instead an interesting choice that breaks the classic rules and makes us reflect on the concept of the kitchen. Black has always been a symbol of elegance and mystery, gives a chic touch and goes perfectly with many other colours: so why not choose it then?
Finding the right light
While white certainly gives the kitchen a brighter look, it is not impossible to create a bright room with black kitchen worktops. First of all, it is essential to work with natural light, with the selection of suitable curtains and with a careful arrangement of elements. Indeed, there are points like the hob and the work area that must be placed near a light source, preferably a natural one. In a second stage, it is crucial to select the artificial lighting: use hanging lamps or recessed LED spotlights positioned in strategic points to save space and give a modern touch to the kitchen.
Which kitchen worktops should you choose?
The kitchen worktop is a fundamental choice if you decide to go for the total black style. A worktop like SM Quartz – Nero Stardust can make the difference and make the kitchen unique: the little mirrors embellish the top and make it a real jewel.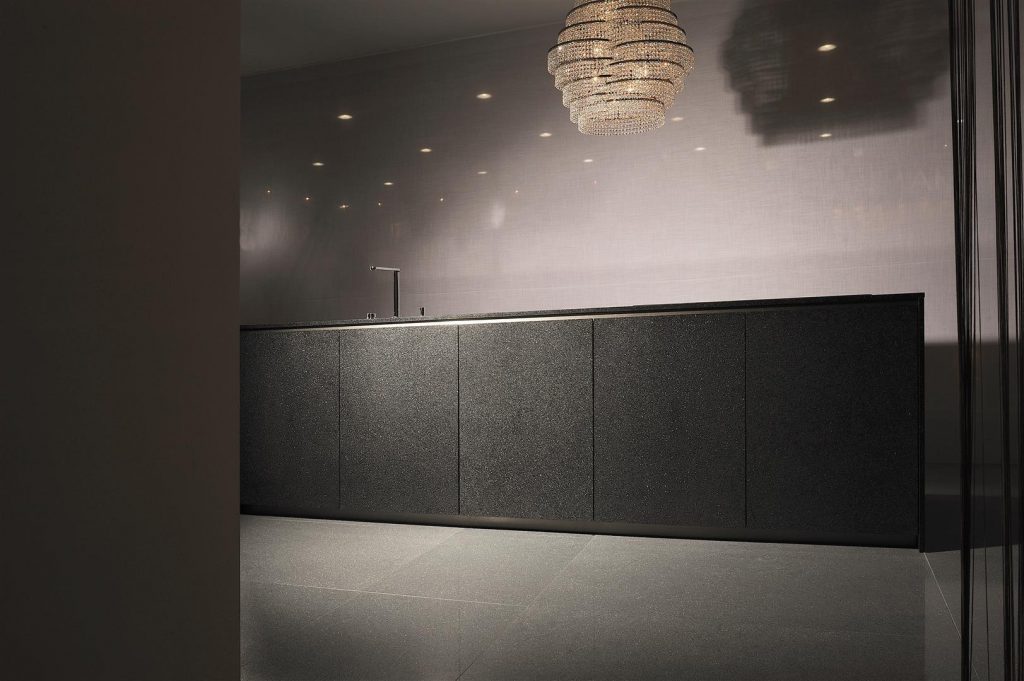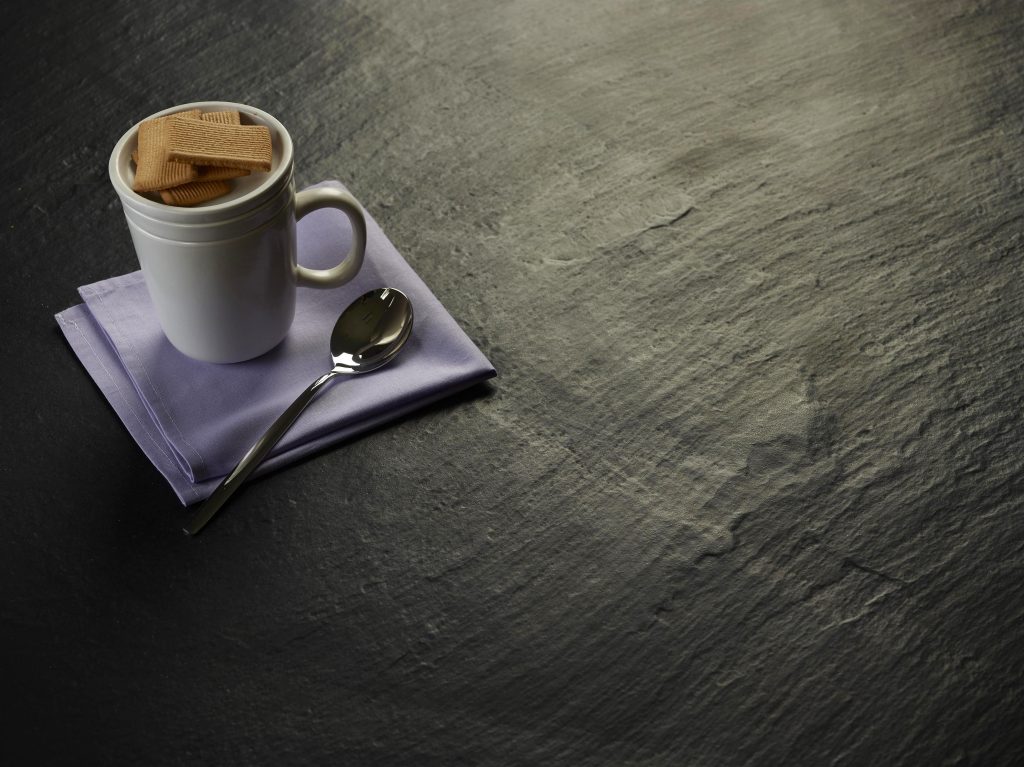 Another interesting choice is SM Quartz – Iron which gives a special and mysterious allure to the whole kitchen. An alternative with tones slightly closer to grey is SM Quartz – Wave Vulcano: with this worktop the effect will be bold and elegant.
A kitchen that is not for everyone, but certainly able to surprise with its originality.
The Editor