All the events to pin in your calendar
Trade fairs are key events in the design and furniture sector. National and international trade fairs are a way of finding new contacts, presenting products to a select audience and discovering all the latest products. There are a number of fairs encompassing all aspects of design and providing a broad overview, like the International Furniture Exhibition in Milan. However, for the marble and quartz processing sector there are more specific fairs: the main ones we attend with our stand are Marmomacc, Xiamen, BAU and Kbis. The stands we have presented at Marmomacc have always featured attention to detail: over the years we have experimented with a number of types of designs to best showcase the various materials. Last year our creations were presented at the KBIS fair in Orlando with a stand designed around travelling in Italy, after which we attended the Architect at Work fair in various cities. In March we also went to Xiamen for the International Stone Fair, an interesting experience through which we further developed our contacts in Asian markets. Our presence at the International Furniture Exhibition in Milan was instead the result of various partnerships: Santamargherita materials were on display at the stands of Maistri, Ernesto Meda, Baxter, Alivar, Miton Cucine and Lube.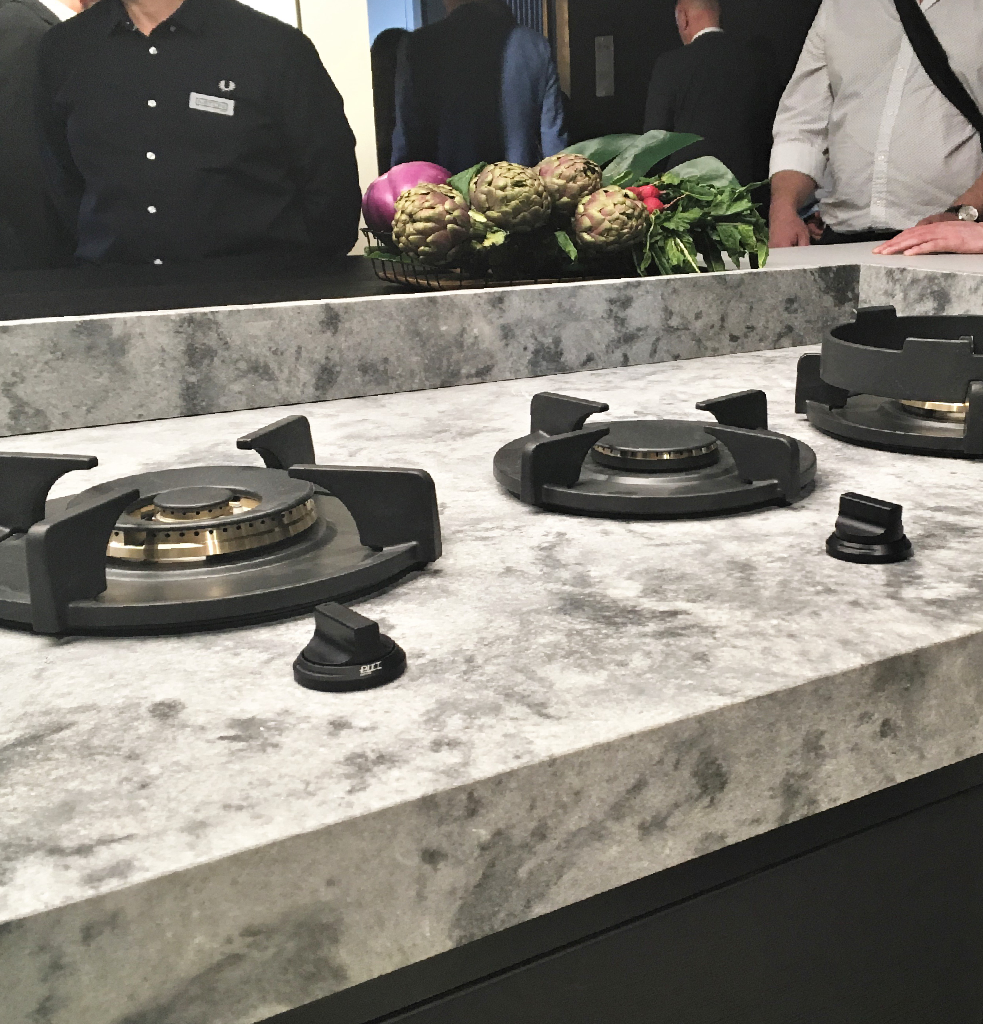 Marmomacc 2018 was a very rewarding edition: we attended the trade fair with a stand focusing on the colours of the SM Quartz-Fusion line. We also presented SM Marble-Palladio Fenice, which was very successful with the public. In November we were back in Asia, at the Japan Home & Building Show in Tokyo, a key trade fair in the Japanese building industry, and at the Guangzhou Design Week.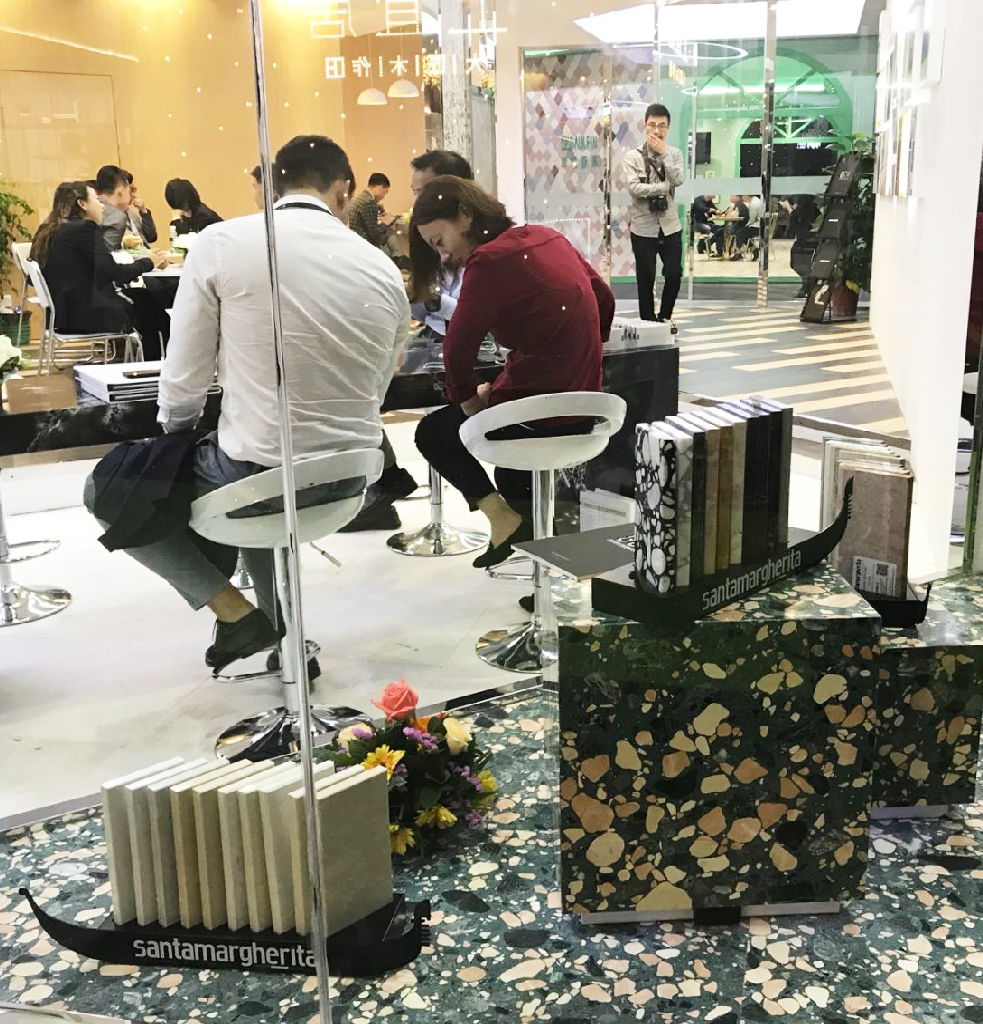 This year we attended, already in January, some major trade fairs of the likes of BAU in Munich, held at the city's exhibition centre, and TISE (The International Surface Event) in Las Vegas. This is a special event created in 2014 by combining StonExpo/Marmomac, Surfaces and TileExpo to attract the attention of the North American market on the best products in the stone market. February was then devoted to KBIS (Kitchen & Bath Industry Show), the largest trade fair in North America focusing on the design of kitchens and bathrooms, a major opportunity to interact with brands from all over the world and distributors. Over the coming months, Santamargherita will be busy gearing up for the next trade fairs: at the end of September we'll be at Marmomacc, followed by other legs of Architect at Work, namely AAW Turin on 23-24/10/19 and AAW Milan on 13-14/11/19.
Follow us for all the latest news and updates about events we attend!
The Editor