Virtual reality is constantly shifting the boundaries of the world of architecture and interior design.
Today, a visor allows you to enter a project, to observe the details and finishes of furnishing elements and to move in virtual spaces. The scenarios seem to come to life and the experience is so immersive that it seems real. Virtual reality is carving out a significant part in the world of interior design and it is increasingly common to find projects in events and trade fairs.
The team of Superresolution, the Tuscan company that implements virtual reality projects for clients in the interior design and furnishing sector, knows it well. The journey of Superresolution began 4 years ago from a bet made by architects Tommaso Vergelli and Andrea Distefano. Today, Superresolution is a landmark in the design of virtual spaces, from showrooms to product catalogues that revolutionise the way we think of spaces.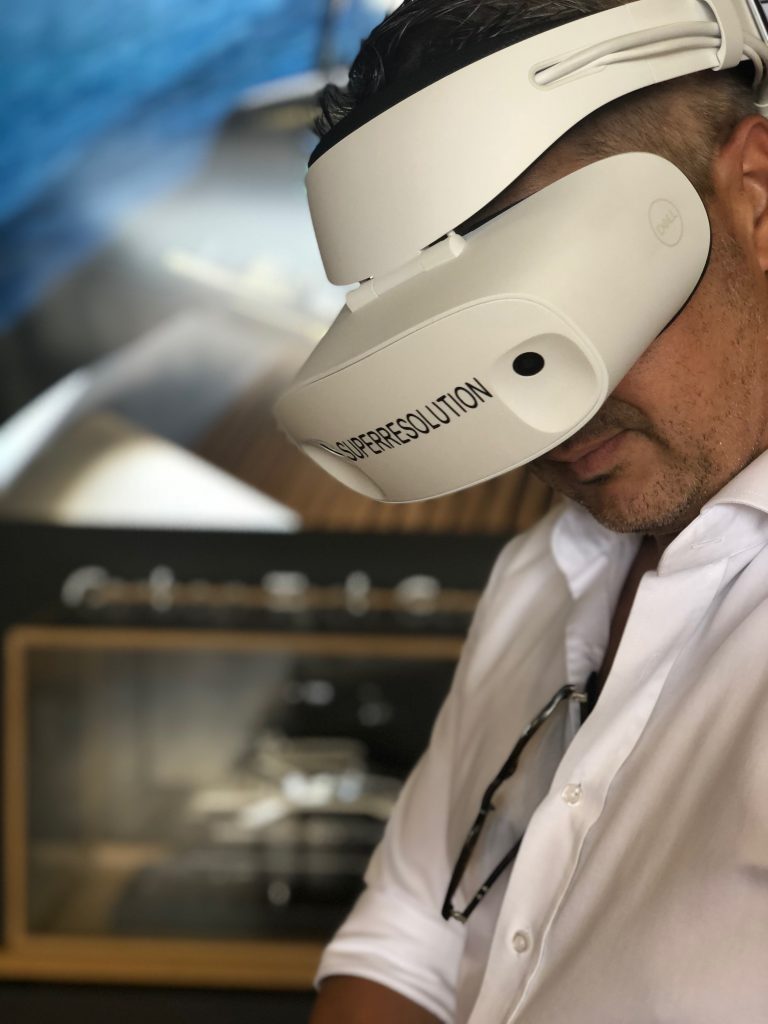 "The world of interior design is changing", says CEO Tommaso Vergelli. "It is doing so slowly because this work is still tied to the concept of craftsmanship and transformation takes time. In any case, it is undeniable that virtual reality has marked an important change in various processes. Before, it was not possible to understand how the spaces were imagined from drawings and renderings. Now the client and the interior design studio have a valid tool available. The possibility of entering the project with more than one visor also allows for surprising things, such as connecting with a client in New York or anywhere else in the world, explaining the project to them while walking together in the same rooms."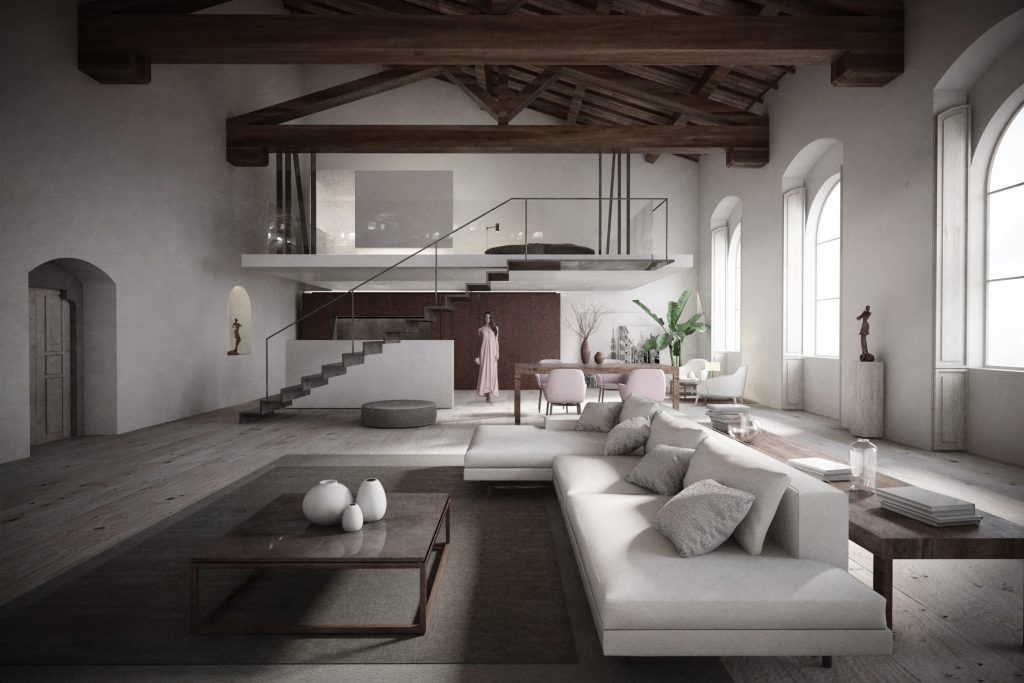 There are sectors and professions that require an investment in this direction more than others, for example the interior design of yachts. Large boats can be fully navigated and, above all, already immersed in a setting that simulates reality.
"I believe," continues Vergelli, "that this is the great challenge of virtual reality: the ability to deliver a finished product to the customer, complete with real settings. An example? If we are designing a hotel, it is important to be able to give the customer the possibility to understand what will be seen from the windows in every room."
One step beyond, there is augmented reality.
"Those who deal with interior surfaces can, for example, rebuild the floor of a room with a different material or insert furnishing accessories to see if the combinations work."
Virtuality and reality have never been so connected.
The Editor