Gosi and Piotra's home in the bustling Polish town of Łódź feels like a vacation. Large bright spaces, a welcoming atmosphere, furnishings in an endless white and blue theme. A striking blue island in the center of the kitchen made with Santamargherita surfaces grabs all of the design's attention. Its stunning colors act as an invitation to gather around it.
"We enjoy a social life and when time allows for it, we host friends. Friends and family alike prefer to gather around the large kitchen island. It works like a magnet, our daily life revolves around it, and this is where every party ends up, sooner or later," the hostess confirms in the pages of Weranda. This Polish monthly magazine on interior design, home décor and lifestyle has devoted a photo shoot to Gosi and Piotra's home in its June issue, now on newsstands and online (https://www.weranda.pl/domy-i-mieszkania/stylowe-i-przytulne/styl-hamptons-w-nowoczesnym-wydaniu).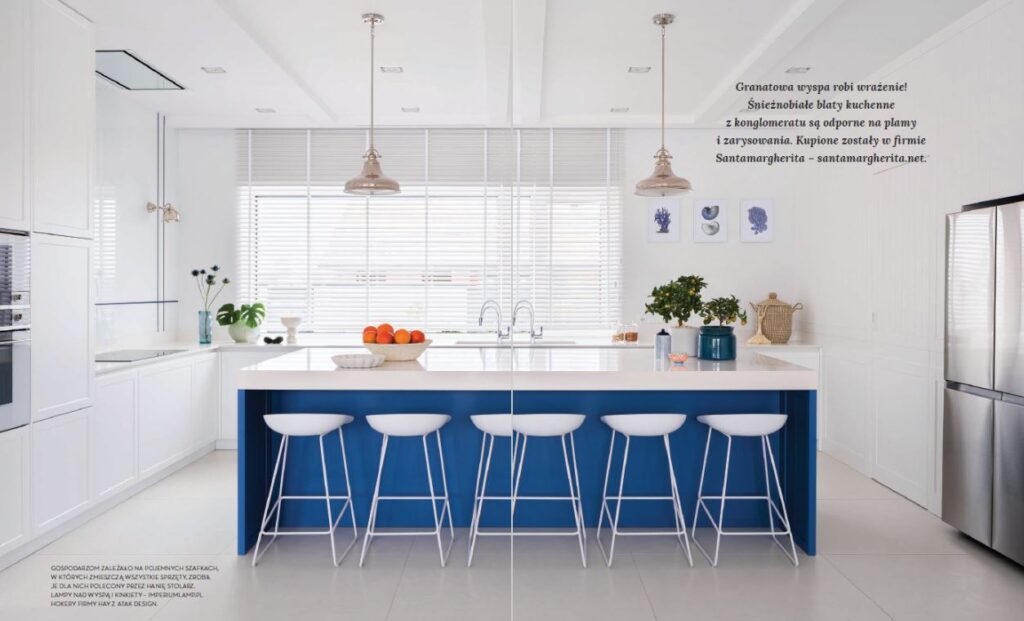 Photos by Dariusz Jarz Zdbek and styling by Anna Salak highlight one of the many applications of Santamargherita materials. Santamargherita surfaces' durability make it suitable for everyday use. Their mix of aesthetics, strength and function give character to any type of room.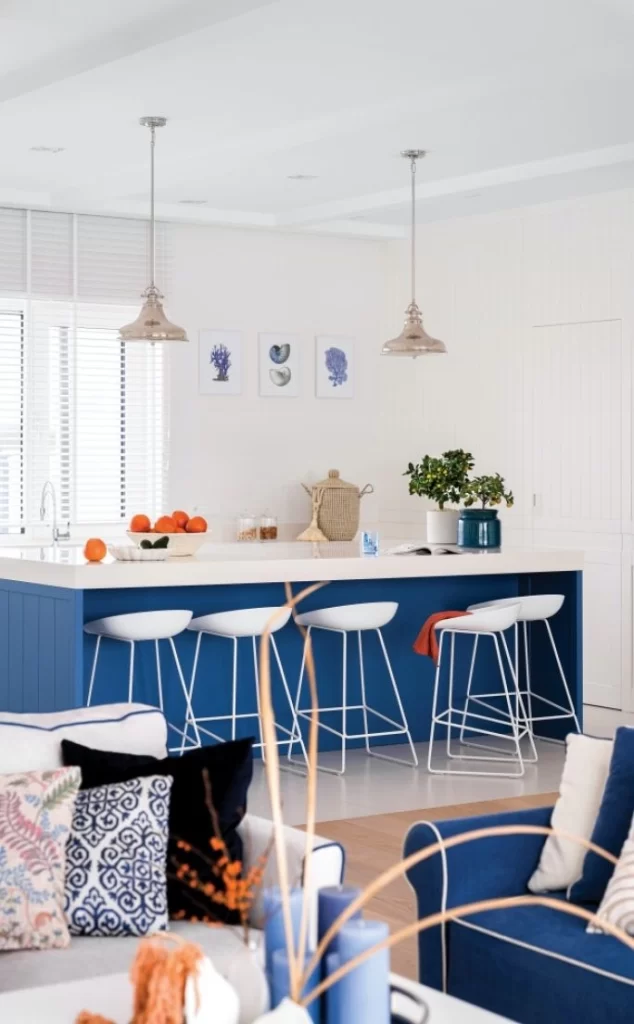 The décor in the house illustrated in the pages of Weranda, about 300sqm on a single floor, is curated by architect Hannah Pietras in a Hamptons style. It's a design inspired by the coveted seaside homes built in the coastal area beloved by New York's high society, updated and refreshed to convey relaxed simplicity. Rooms full of light and warmth, like this one, enhance the high quality and superior aesthetics of Santamargherita surfaces.
Credits: DARIUSZ JARZĄBEK
Weranda https://www.weranda.pl/