Spring brings back a desire for lightness. Even the home shakes off the unnecessary and gives us a new image. Easier said than done. But how can we really make our homes more essential? It only takes a few tricks to make the home environment more spacious. Let us see what to do and which furnishing accessories to focus on for a more open and spacious home.
Shades
For the walls, neutral colours are preferred, which reflect light and expand the space. The shades of white, dove grey and beige give breath to the rooms and make it possible to play with accessories.
Mirrors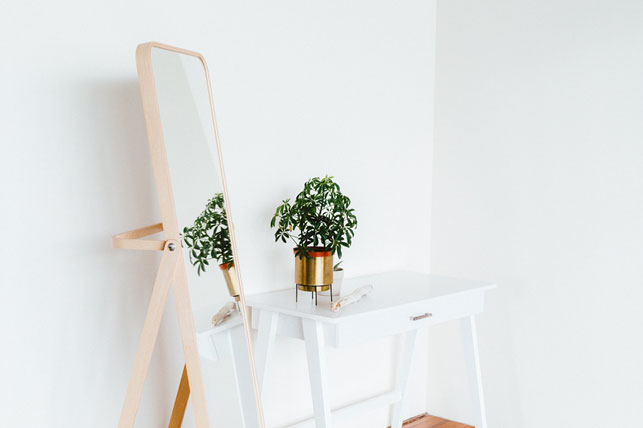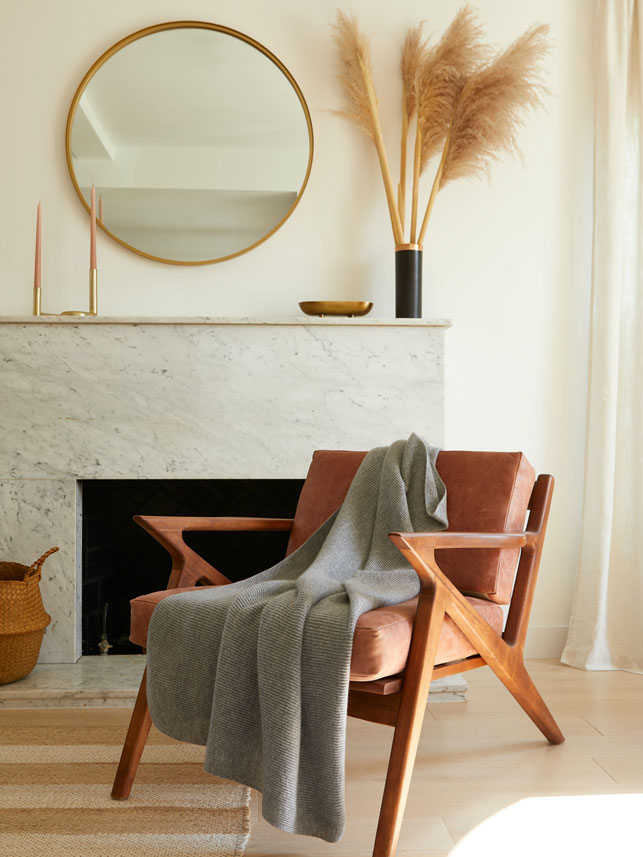 Mirrors give a touch of elegance to home settings. But not only. Leaning against the wall or hung in a position where they can reflect natural light sources, they immediately become perfect allies to give more space and light to the rooms. A tip? Avoid large frames. But say yes to sober, simple, and minimal profile mirrors.
Transparent chairs and tables
Transparent chairs and tables, made of glass, crystal, or polycarbonate, can be a valid alternative to create airy environments. Accessories seem not to take up any space, thus lightening the environment and letting even more light permeate the furnishings.
Suspended furnishings
Whether in the living room, bedroom or bathroom, suspended pieces of furniture, or furniture with feet, can be a good idea to create the impression of more spacious rooms. The balance between vertical lines and horizontal lines offers greater depth and volume to the spaces of the house.
Coverings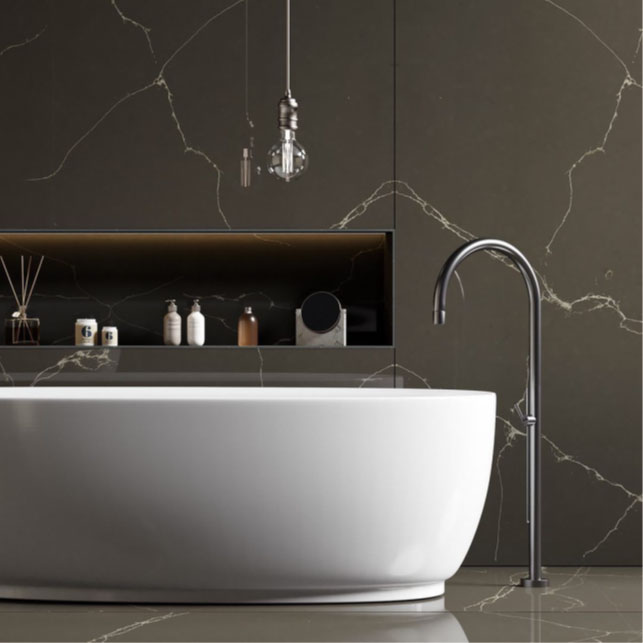 Playing with coverings can help us create the illusion of a larger room. The application of SM Quartz – Libeccio to the bathroom floor and wall made it possible to give the room a greater depth creating an endless space in which the bathtub seems to float. Also, additional space could be recovered with a niche created in the wall.