CASACOR, a standard-setting event for the US since 1988, brings together major architects and interior designers every year. For the 2019 edition in Bolivia, a number of rooms were created with Santamargherita materials.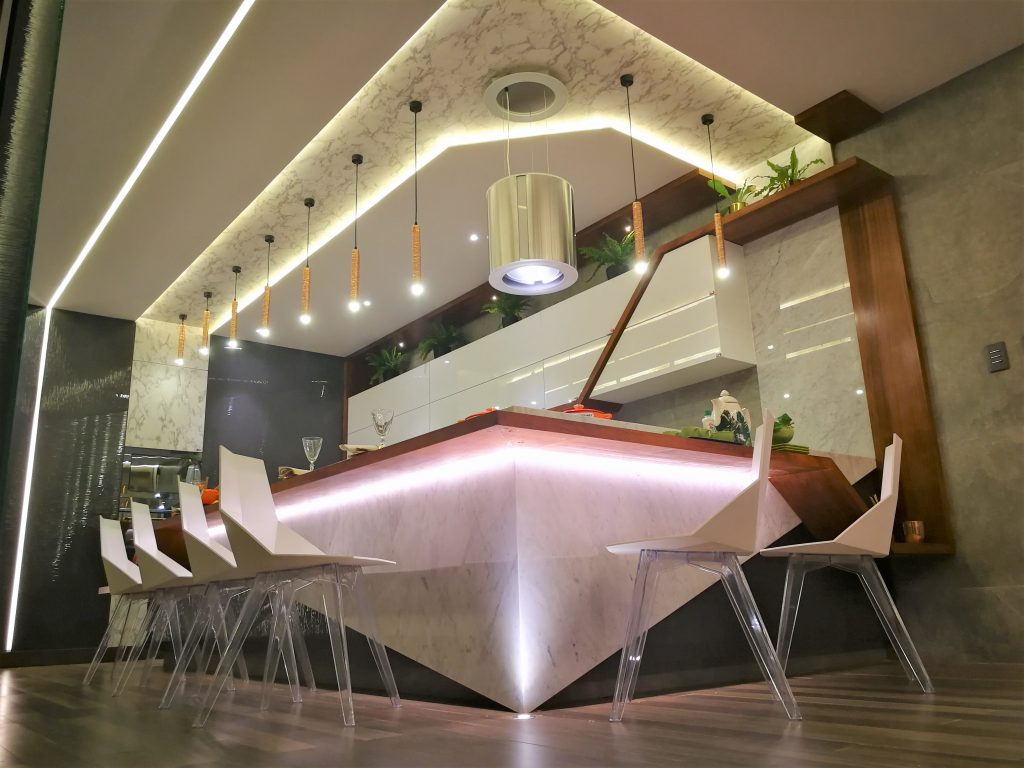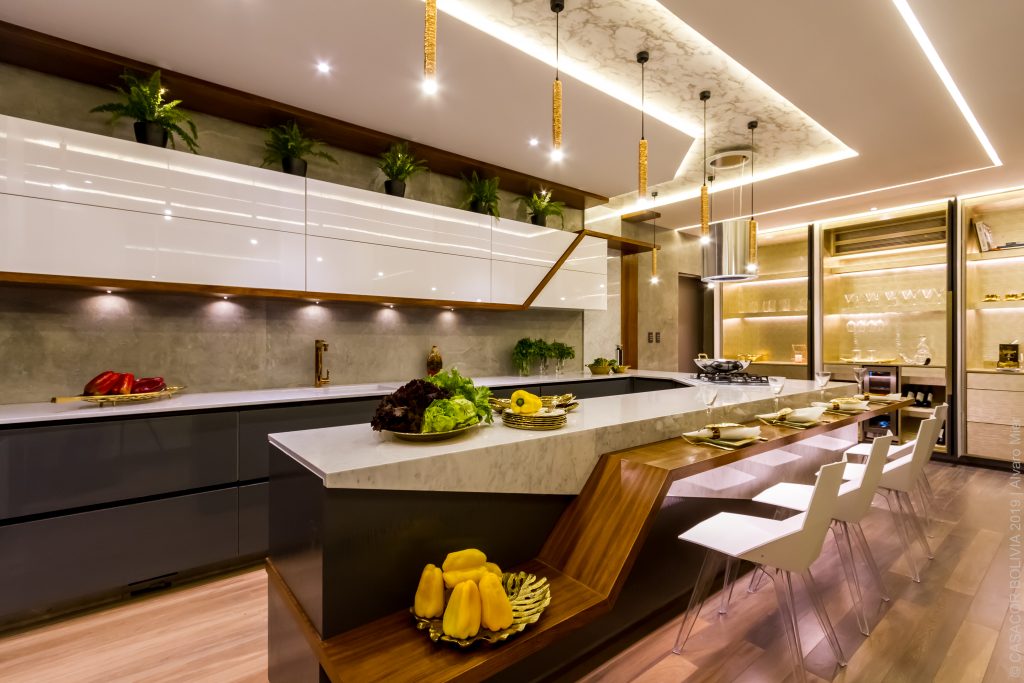 The elegance of SM Quartz – Vermont was chosen for the kitchen, a vein that goes perfectly with the room designed by architects Rodrigo Duran and Silvina Valenzuela. The play of geometric lines where quartz meets wood is the solution to the need to combine practicality and aesthetics. Here the island, the hub of the kitchen, becomes a place for gathering and sharing.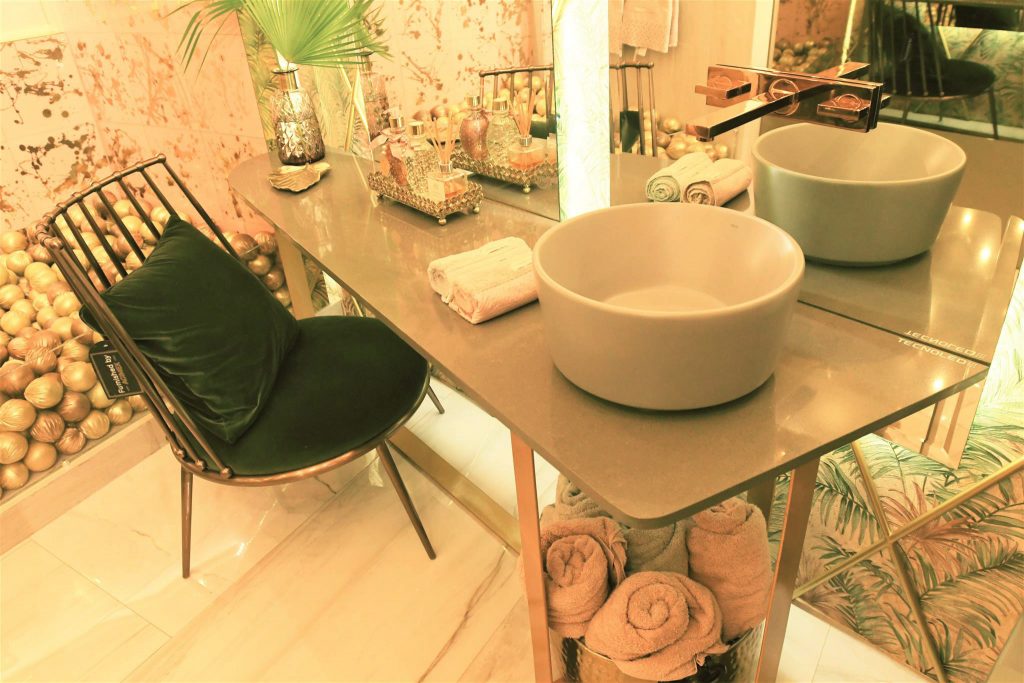 The bathroom, on the other hand, with a jungle style and refined details, was designed by architect Kelly Leite, who selected SM Quartz – City Grey for the worktop. The choice of grey provides concreteness and tones down the more playful features of the wall and shower tiles. The details – from the furnishings to the linen – bring life to the bathroom, the perfect place to pamper yourself with personal care.
For the Deca Atrium (Atrio Deca), architect Tassiana Oshiro opted for SM Quartz – Vega as the solid base for the washbasin. Stone and nature coexist here and are able to create a very cosy space.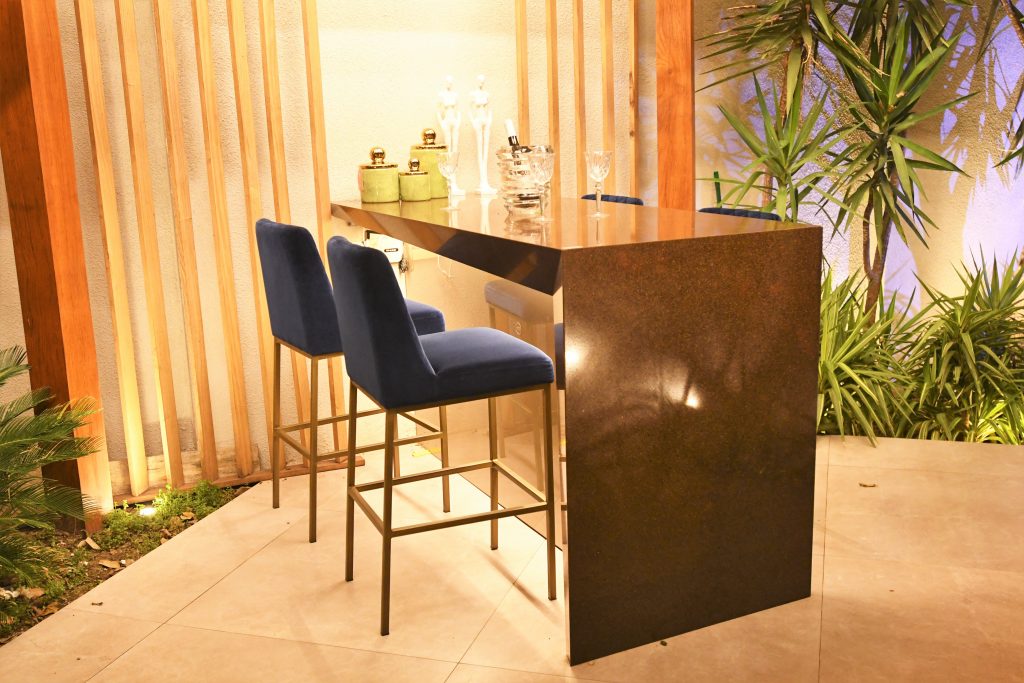 Finally, the jungle touch returns in the splendid Waterfall Garden (Giardino della Cascata). Architect Moises Villagomez makes the counter sparkle with SM Quartz – Bronze, the material of the Santamargherita Glitter range.