Today we take you to the heart of Tuscany, to one of the most charming small villages in the region, halfway between Florence and Pisa: San Miniato. Here, Emiko Davies, international food writer and author, chose to restore an apartment in a 19th century building with her husband, transforming the kitchen into a warm and cosy space. The star of the restyling project was our SM Marble – Vendome, chosen for the kitchen countertop.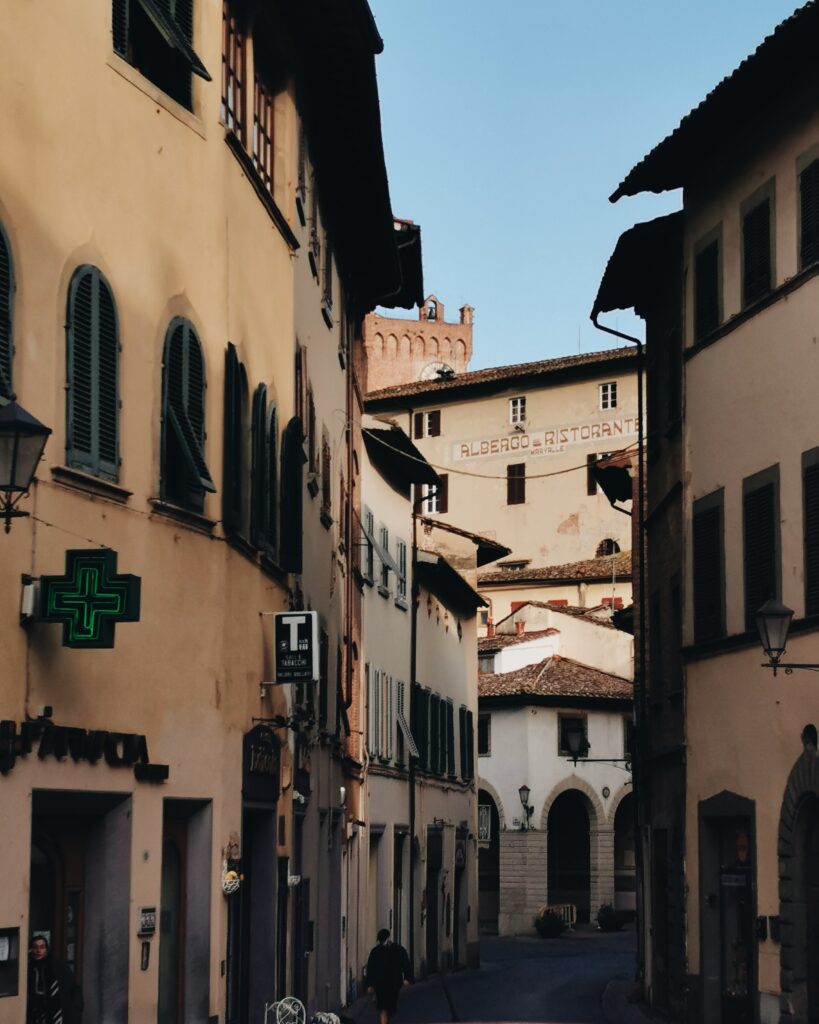 Emiko Davies, from Art to Kitchen art
Emiko Davies is a blogger, photographer and author specialising in the world of food, of Australian-Japanese origin. After travelling to many countries and graduating in Art, she moved to Florence in 2005 to study art restoration and fell in love with a Tuscan sommelier, now her husband. His adventure in the world of food writing started almost as a game, but soon turned into a full-time job. The turning point came when Emiko started sharing articles on her blog dedicated to regional Italian recipes, taken from old recipe books. These articles were immediately appreciated by the international public. Thanks to her growing popularity, Emiko now has her own column in Cook, the cooking section of Il Corriere della Sera, and is about to publish her sixth cookbook.
"When we moved to San Miniato, in a historical building dating back to 1800s, we started to renovate the kitchen without altering the original style. For the kitchen, we chose a top in SM Marble – Vendome by Santamargherita".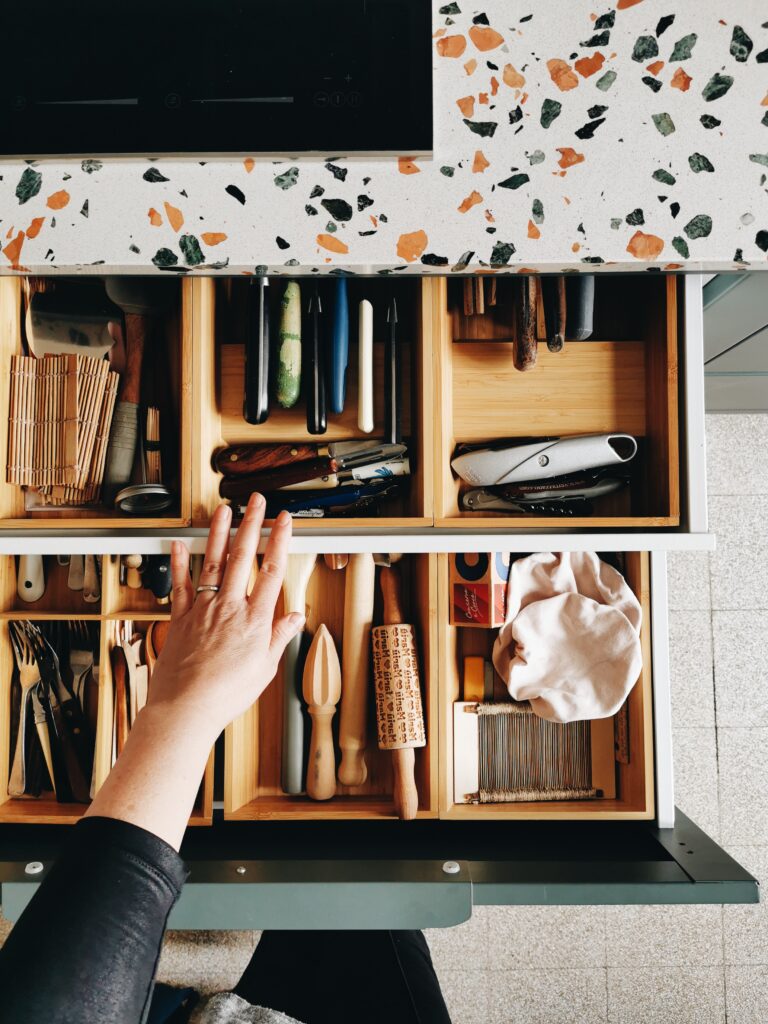 "Personally, I love terrazzo countertops: they give personality, color, and movement to the kitchen. They are very fashionable in Australia. Also, I like the strength of the material and it is really easy to clean. Since I use the kitchen countertop a lot, I needed a material that offered me guarantees in this respect".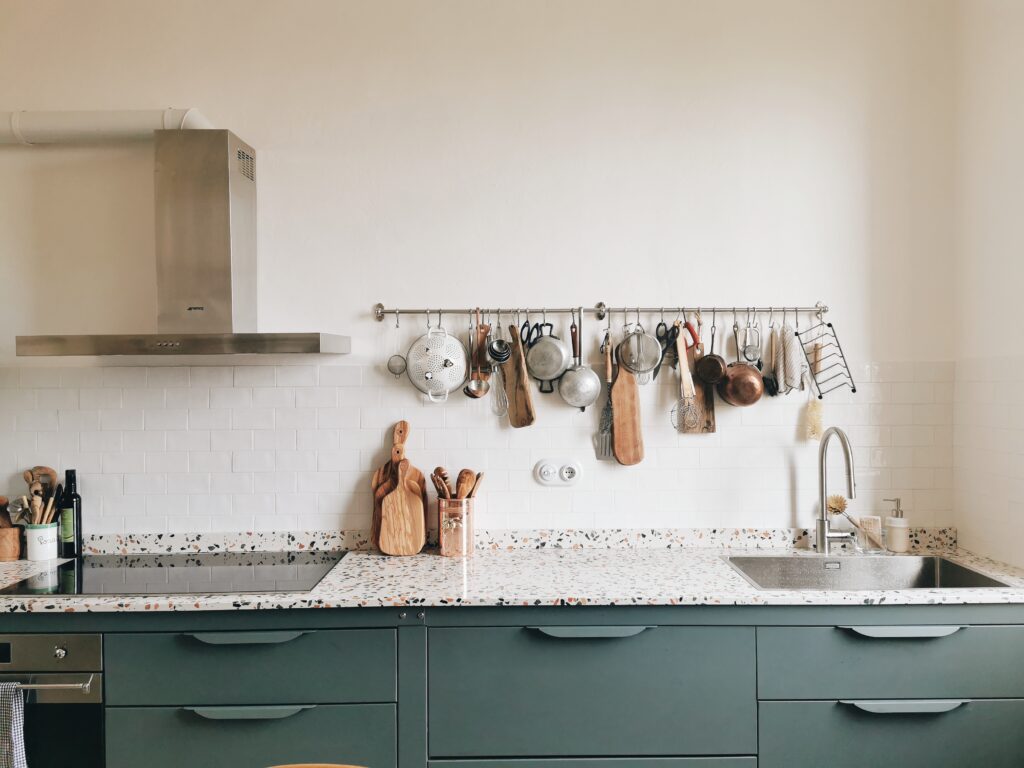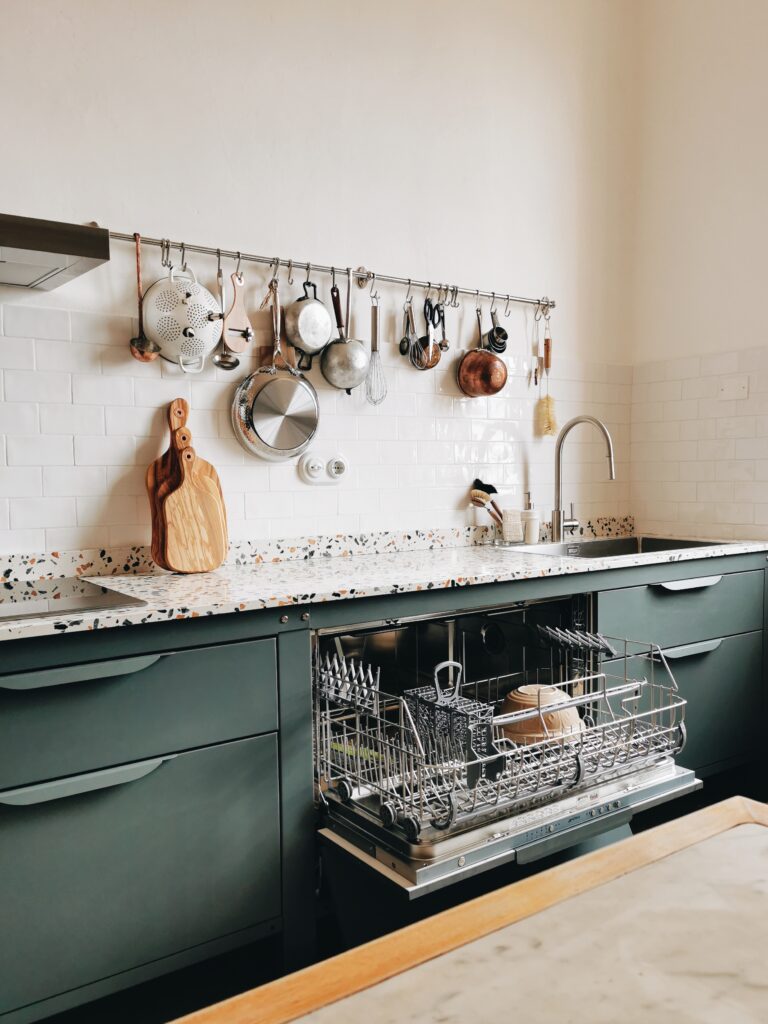 If you want to learn more, you can find an in-depth article on kitchen renovation on Emiko Davies' blog. Happy reading!
Photo Credits: Emiko Davies