A perfect balance of creativity and concreteness, with just the right mix of classic and contemporary. Santamargherita surfaces arise from the encounter between stylistic research and practical needs, solidity of materials and a desire for experimentation.
A constantly evolving path that is nourished by ever new stimuli, as witnessed by the latest addition to casa Santamargherita, an exclusive, high-value furnishing solution that is an expression of refinement and unabashed luxury.
 Called Fluted, it is a finish with a characteristic wavy appearance reminiscent of the architecture of classical Greece and Ancient Rome. A solution that can fit into any furnishing style – from classic to ultra-modern – with discretion and confidence, creating unique and memorable areas.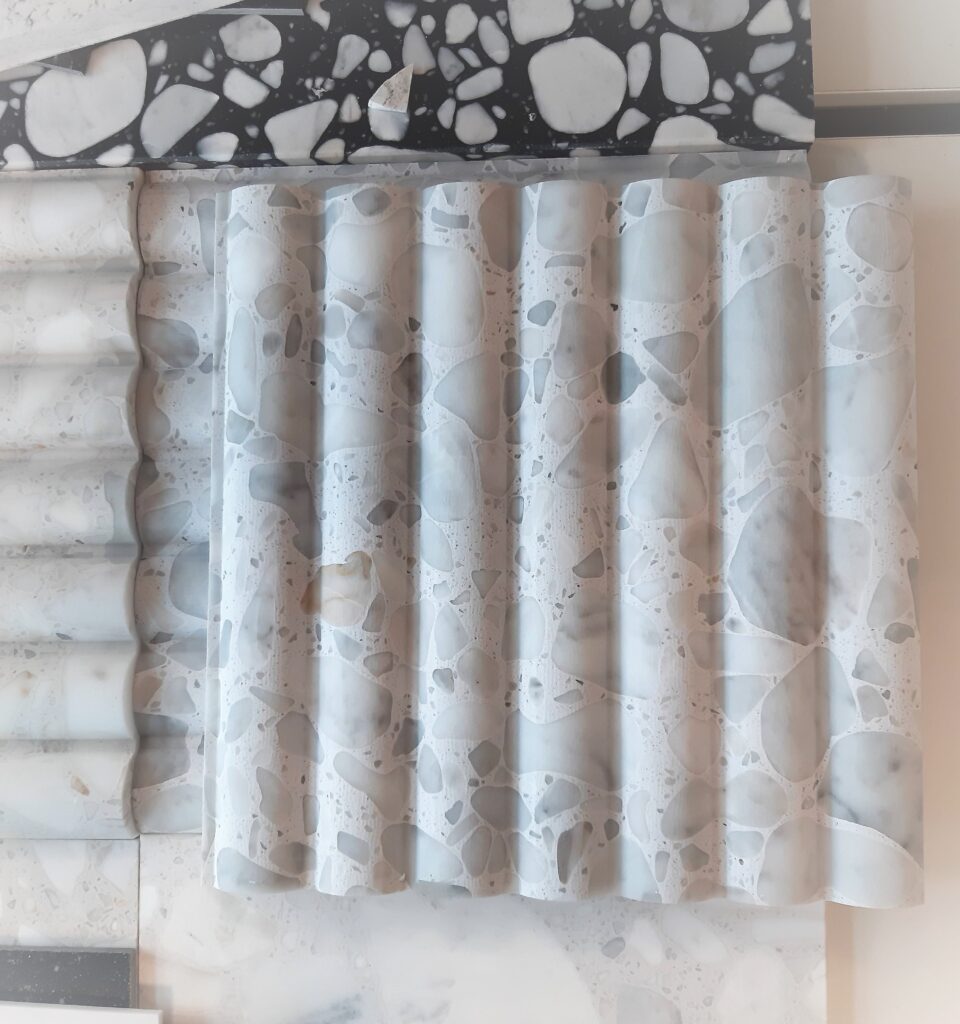 In Santamargherita's SM Marble agglomerate surfaces, grits of different sizes and precious marbles are mixed with high-quality resins to create a versatile and technologically advanced surface that is easy to clean and resistant to stains and scratches. The addition of the Fluted finish gives the room fluidity and changeability, contemporary taste and functionality, and fascinating three-dimensional effects.
Santamargherita's Fluted finish can be used for cladding bathrooms, living areas and, in general, any vertical cladding designed to unleash a disruptive decorative effect or to add a touch of drama to the environment. Due to its peculiar wavy shape, and the resulting risk of tripping, Fluted is not suitable for floors or other horizontal surfaces.
A refined and timeless proposal, a synthesis of design, high craftsmanship and quality materials, which opens the door to endless experimentation and possibilities for designers.