In these past few months, many people have had to organise themselves to work from home. Some people for occasional videoconferences and others with normal office hours and little time left for relaxation. However, despite being virtual meetings, not everyone was prepared to conduct them at home, or to fill their dining room table with papers, a computer and A3 format planning.
Given that remote working will, most likely, become part of our lives from now on, it is advisable to design a comfortable and practical area of the home to dedicate to work, the so-called home office.
The amount of available space is irrelevant, the important thing is to organise it well and equip yourself with the essential things, keeping in mind the how and how much it will be used.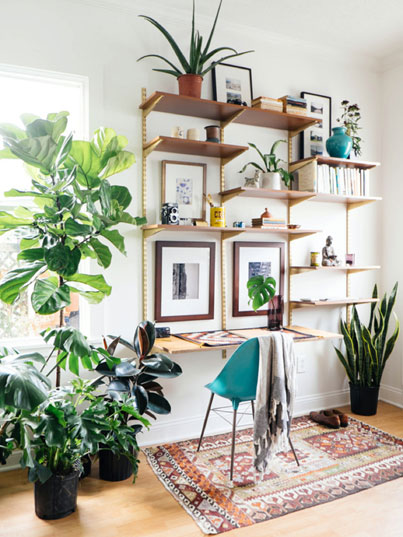 What are the essentials of a home office?
Desk: essential item. There are different types of desks: large, L-shaped, designer desks, with or without a matching filing cabinet. However, those with little space can make do with a writing desk or, why not, even a folding table as a temporary home office area. This may be convenient for those who work occasionally from home. Just be careful of the height since it must be suitable as a workplace.
Chair: an item not to be underestimated. A proper workplace must have a good office chair, with adjustable height and ergonomic backrest.
Light: in addition to sunlight (which should be from the side and not from the front or the back), which should be diffused by shear curtains, it is advisable to have a centre ceiling light in the room and an adjustable desk lamp, especially if a lot of time is spent in front of the computer screen.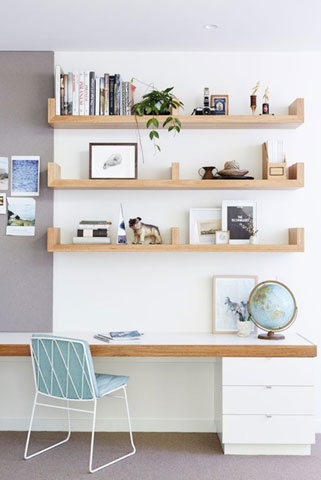 (Credits: urbansize.co.uk – Project 12 Architecture)
Bookcase and shelves: the amount of documents, books, planners, and files you need will determine the choice of furnishings. Amongst the most comfortable and useful proposals are bridge bookcases, which, in certain cases, are already equipped with a desk or foldable table. However, if the space is minimal or in a corner, a clever design of shelves and space-saving furnishings will be ideal. Do you want a few examples?
Pegboard – a panel with holes – to hang object holders, tools, small shelves and even flowerpots. Alternatively, you may opt for the more traditional wall-mounted document holders. Always remember to allocate a section of the wall to a cork memo board, which is useful for keeping sticky notes, business cards and other slips of paper that would otherwise get lost.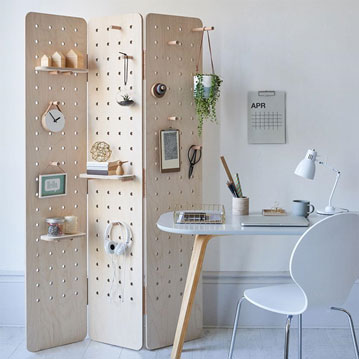 Technology: a suitable workplace must have a desk power strip (there are different types on the market) and a base for multi-device chargers. It is also advisable to buy a good headset, which may come in handy if you do not live alone.
A few more tips
If you have to spend a lot of time videoconferencing and you want to have some privacy, it is advisable to buy a folding room screen. This is a good way to isolate yourself from the rest of the house and have a neutral background.
Don't forget to add some greenery to your home office, if you can (in terms of light and space). In fact, it seems that certain plants (especially succulent plants) are ideal against radiation emitted by mobile phones and other small home appliances. Whether it is true or not, a bit of greenery will liven up your home office and make working from home more pleasant.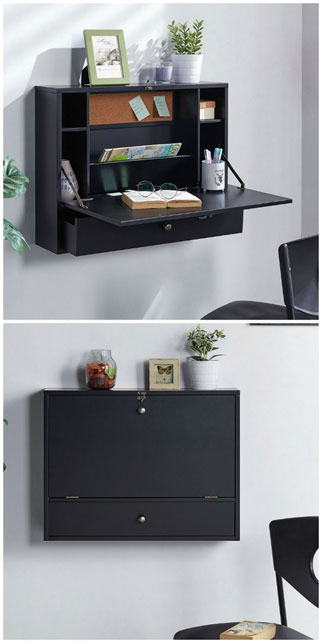 Marianna Prandi