Much more than an accessory, curtains set the mood of a room and help define its character. Flowing fabric curtains, roller blinds, Roman blinds, panel curtains or Venetian blinds, there are many different types on the market and it is certainly not easy to navigate through such a vast range of options, especially since the wrong choice can take away from the surrounding decor. Therefore, which criteria need to be considered for the best choice? Let's find out together!
Room and size
Bedroom, living room, bathroom, kitchen…to each room its own curtains! In the bedroom area of the house it is best to use thicker fabrics or double curtains to guarantee privacy and favour good rest. Velvet or brocade for a classic style, linen or synthetic fibres for a modern style, bedroom curtains must blackout the right amount of light. To save space in small rooms, such as bathrooms, Roman blinds or glass curtains are practical and functional, because they occupy less space while providing privacy. Remember to favour light fabrics in small rooms.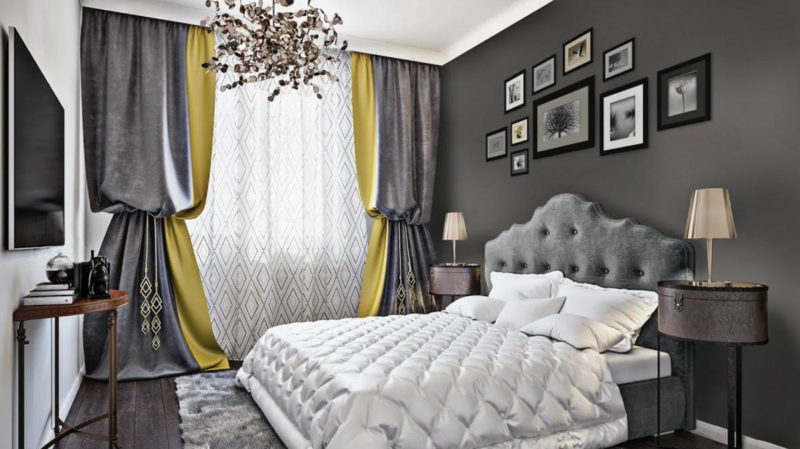 Source: https://www.casaegiardino.it/galleria.php?p=186787&i=186802
Window type
The type of window and how it opens affects what type of curtain can be chosen. For example, Roman blinds, simple or gathered, are well suited to windows that are side-hung or tilt turn, while roller blinds are ideal for small windows with top-guided or top-swing opening.
Exposure and brightness of the room
The room's exposure to sunlight affects the choice of fabrics and colours. If you have a large, bright and modern living room with marble floors in light shades, such as those from the Santamargherita Venati Collection, you can play with jacquard fabrics with three-dimensional effects or with technical curtains with scenographic effects. Soft or gathered curtains, hanging on wooden or metal rail or rod, allow you to maintain the brightness of the room whilst ensuring a refined look. For a rustic kitchen, featuring a SM-Quartz Metropolis Brown quartz-based top, you can opt for natural fibres for your curtains such as linen, unfinished cottons or jute.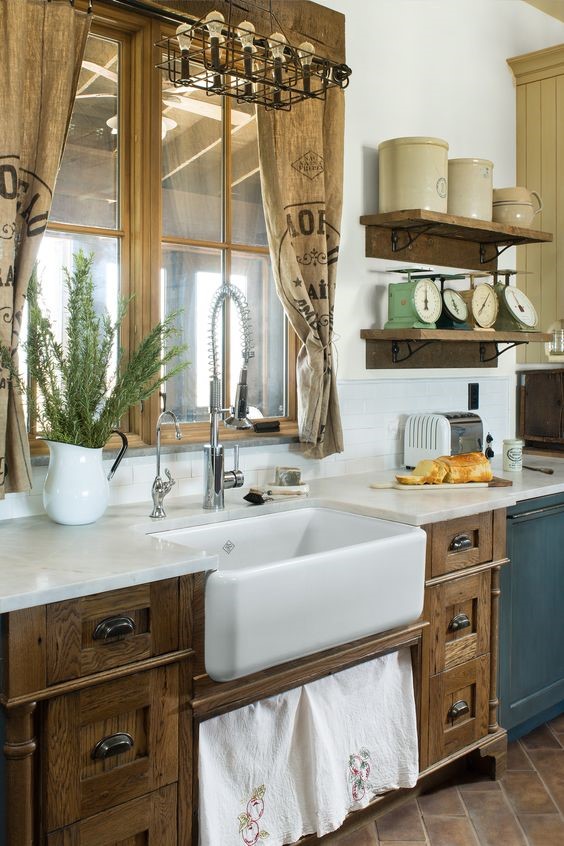 Source: shorturl.at/eGJMX
Harmony with the colours and furnishings of the surrounding space
Curtains in shine or gilded fabric, such as those from the new Fischbacher Élite Collection, are perfect for adding brightness to a room with prevalently dark shades, for a sophisticated and original touch. For an open space with a minimalist design, you can choose panel curtains with variable overlapping possibilities, offering geometric dynamism with a strong impact, or creating chromatic screens that go with the colours of the surrounding furnishing accessories. Roller blinds are also ideal for this type of space, ones that play on light hues and see-through effects, in a harmonious and lively contrast with the bold fabrics of your sofa.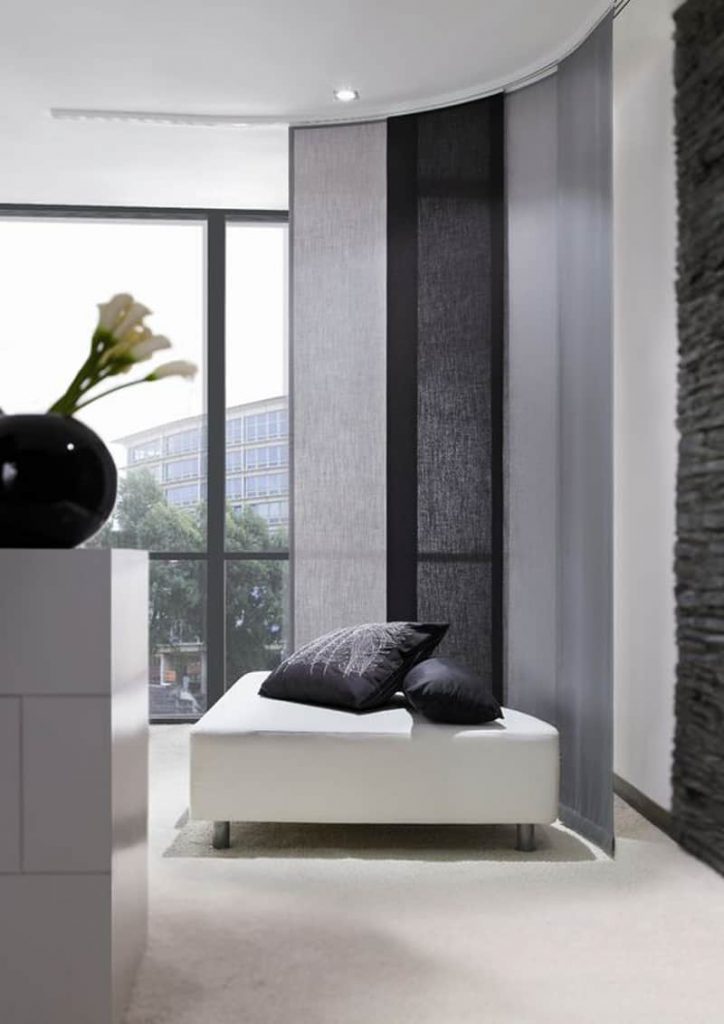 Source: https://www.design-outfit.it/su-misura/tende-per-interni-tipi-di-finestra/
The Editor