Berlin, Toronto, Rome, Shanghai, Canberra, Rio de Janeiro. These are just some of the cities where it is possible not only to admire Santamargherita materials but also to "walk" on them. In fact, designers and architects have chosen Santamargherita materials to pave the floors of shopping centres in different countries.
Many projects in Europe but also in China where we can find Santamargherita materials at The Place in Shanghai, at the Wanda Guangzhou Zengcheng and at Hysan Place in Hong Kong for example. These buildings feature floors with unusual geometric patterns, interesting combinations and colours that harmoniously fit into the rooms.
We've got the message: Santamargherita and shopping create an indestructible combination. So let's go together on a journey to discover some of the projects for shopping centres around the world.
A quick visit to Germany
The first stop is Germany where we find the Munich Oberpollinger. The department store has recently been renovated and, thanks to the architects' inspiration, has also gained new momentum. In 2019 Santamargherita's materials were chosen for the floors of the luxury galleries on the second floor. The elegant shops feature 3,400 square metres of marble agglomerate flooring made specifically for the project.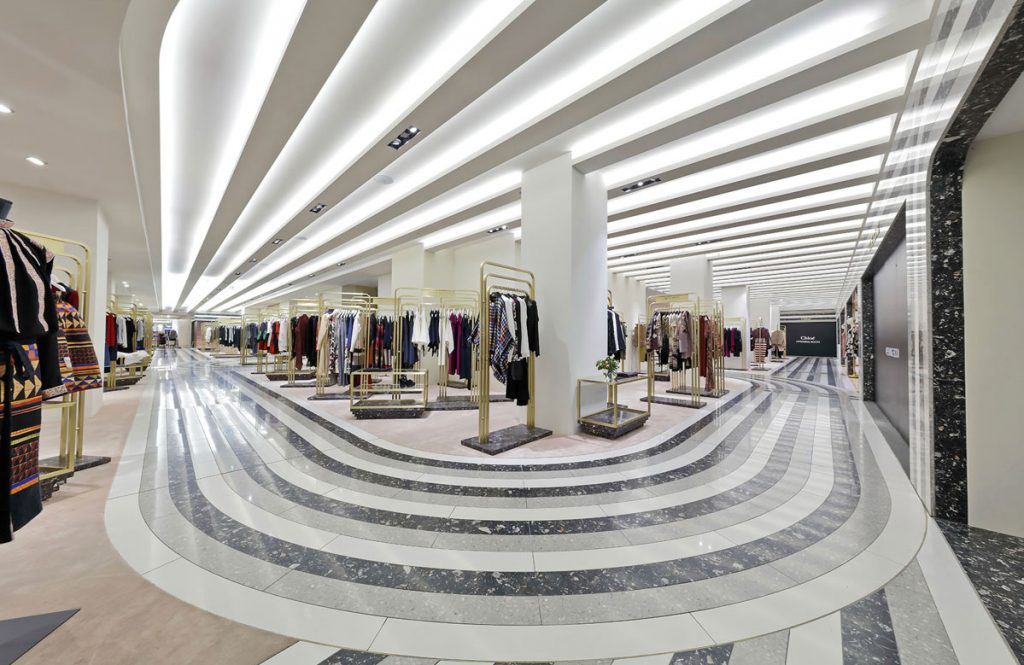 We then go to Berlin to visit the historic KaDeWe. The imposing structure saw the architect India Mahdavi at the forefront who chose, during the 2017 restyling, a palette of SM Marble with interesting features and unexpected effects. Rosa Perlino, Bianco Neve, Fior di Pesco and Nero Portoro, inserted within the environment, create a refined and elegant atmosphere with a hint of boldness. A floor that almost resembles a high fashion catwalk.
From Canada to Australia: striking geometries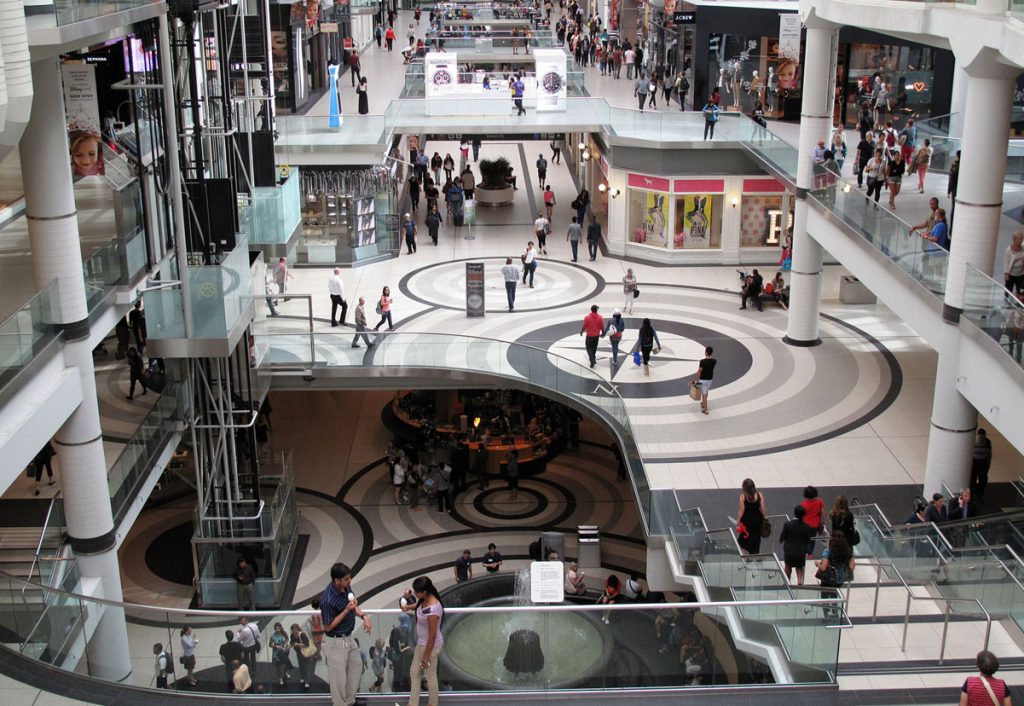 The skilfully combined Santamargherita materials can create unique geometric patterns. This is the case for the floors of the Eaton Centre in Toronto, Canada. Four floors with about 300 shops for all tastes and budgets: the large shopping centre is a real Downtown institution. Some Santamargherita materials have been selected for the project which, thanks to the imagination of the designers, creates geometric designs with unique charm. The large glass ceiling creates an interesting play of light in the rooms.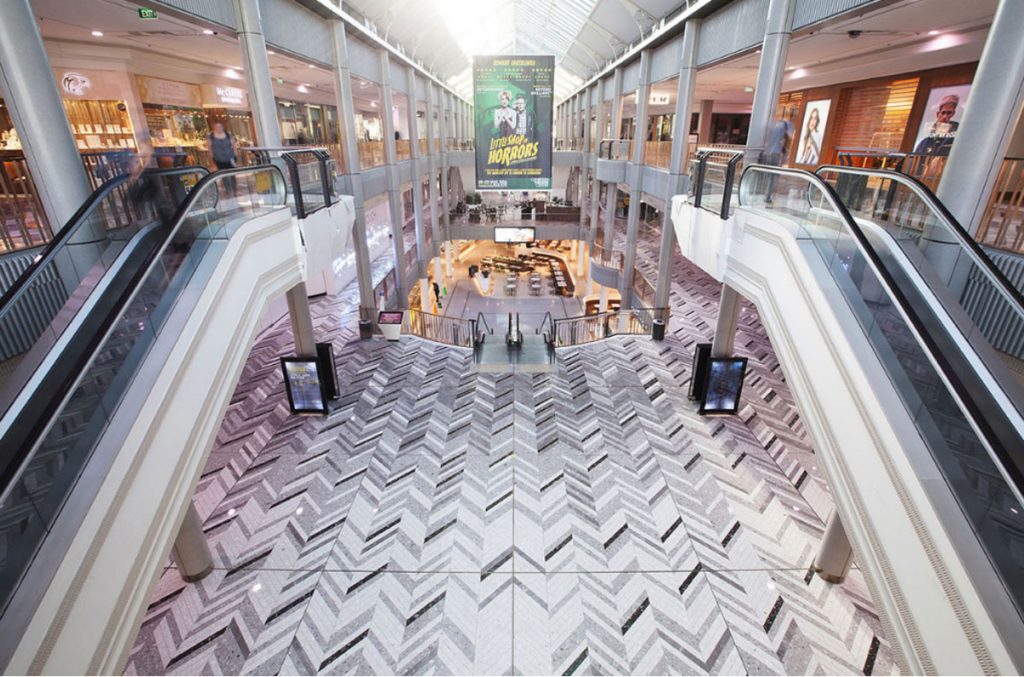 We then go to Australia to discover the Canberra Centre, a shopping centre featuring a very special herringbone pattern floor. For the project, created in collaboration with the Universal Design studio in London, Arabescato Bianco, Grigio Carnico, Nero Portoro and Fior di Pesco were chosen, replacing the pre-existing marble.
Italian elegance
Let's go back to Italy to tell you about the elegant Rinascente flagship store in Via del Tritone in Rome. After extensive renovation work, it was possible to create a store that combines modern and avant-garde elements with liberty style architectural elements of great beauty. Here, the delicate and seductive SM Marble – Rosa Perlino was chosen again for the floors.