Wide and light-filled spaces, precious materials and a renewed, intense energy. We are in London, at 101 New Cavendish Street. The building, renovated in 2020, is just a five-minute walk from Regent's Park, the city's green oasis, and from Great Portland Street Underground station. It is a stone's throw from Oxford Street, London's shopping hub. No need to point out, therefore, that the building is in a strategic, central and well-connected position.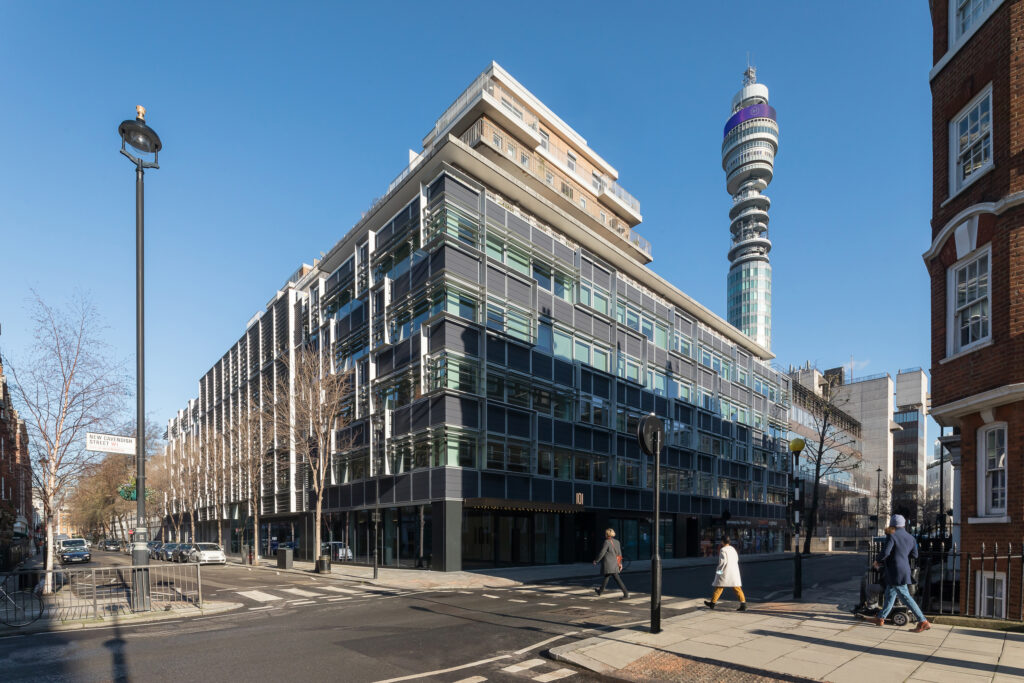 This imposing workspace of 4,280m2 provides high-quality offices and spaces. Today, thanks to the recent renovation works, the building provides workspaces with a contemporary design on the first and second floor.
The spaces of 101 New Cavendish Street have been designed by the London-based architecture firm Buckley Gray Yeoman. Founded in 1997, Buckley Gray Yeoman is a leading name in the world of architecture and design and, over the years, it has collected numerous awards and accolades.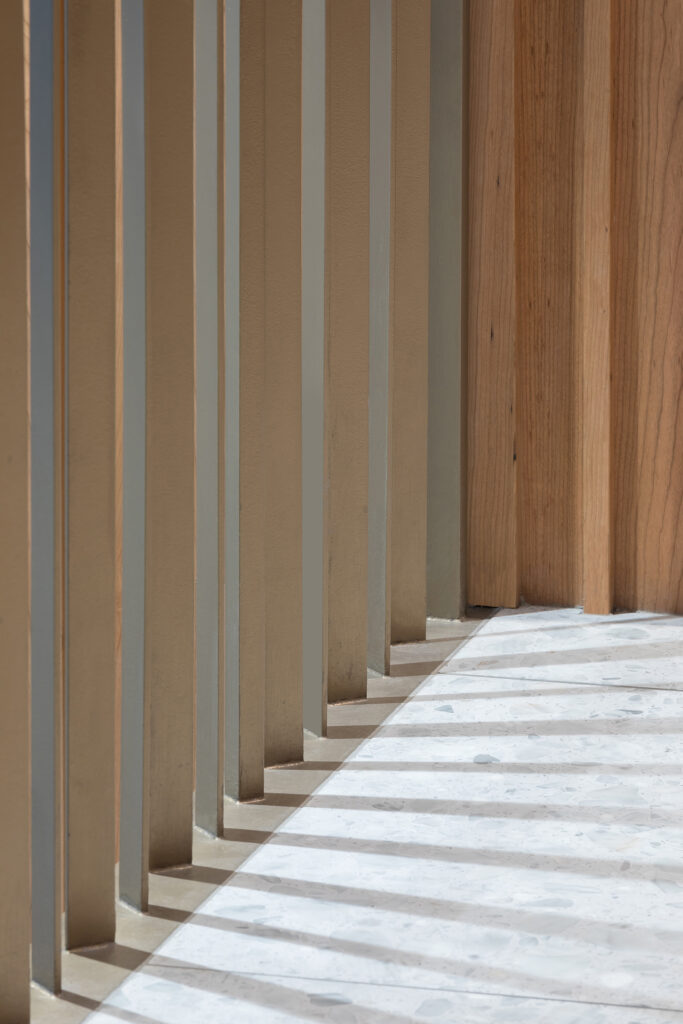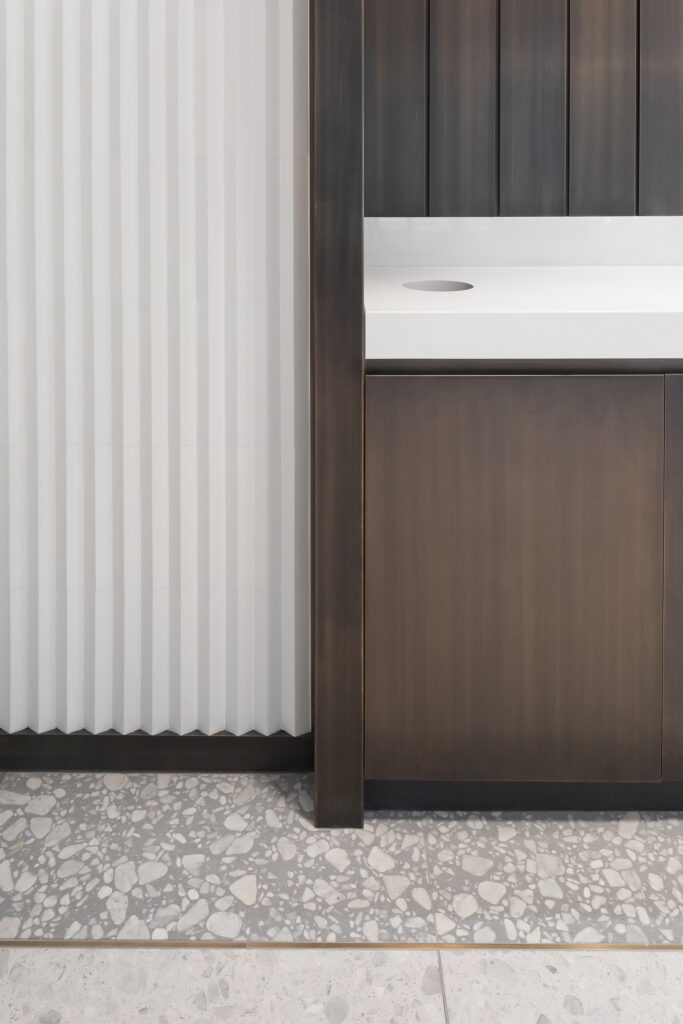 Thanks to the invaluable cooperation with Strata Tiles and the creative vision of the architecture firm, Santamargherita materials have also been included in the project. Palladio Doge and Palladio Griso, in fact, have been used for the flooring of the reception area and workspace. 101 New Cavendish Street has been designed with solid, durable materials that were developed to withstand the test of time. The premises have a classic and elegant allure, open to sharing and stimuli, created thanks to the timeless beauty of Santamargherita materials.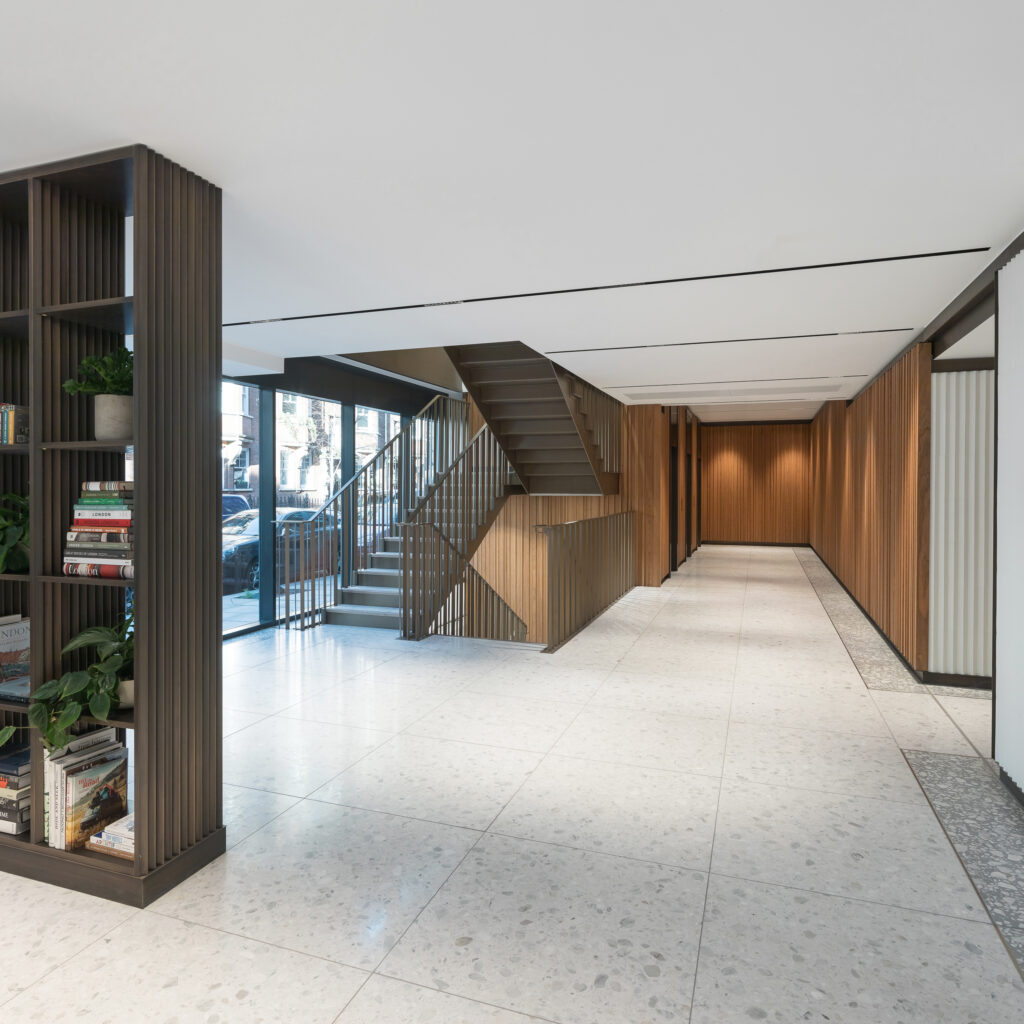 Credits
Architects: Buckley Gray Yeoman https://www.bgy.co.uk/
Address: 101 New Cavendish Street, London, United Kingdom
Material: SM Marble – Palladio Doge and SM Marble – Palladio Griso
Client: Strata Tiles https://www.stratatiles.co.uk/
Photo by Peter Landers https://www.peterlanders.net/