We start our journey in the collaborations with designers presented on the social profiles of Santamargherita with Mariana Martini.
The first star of Designers for Santamargherita is Mariana Martini, architect and professor at the Istituto Marangoni. With over 10 years of experience in the sector, today Mariana Martini leads an all-female architecture firm that works on international projects. With a degree in Architecture from Brazil under her belt, Mariana came to Italy to do a Master's in Home Luxury Collection Design at the Istituto Marangoni and started working at Matteo Thun & Partners.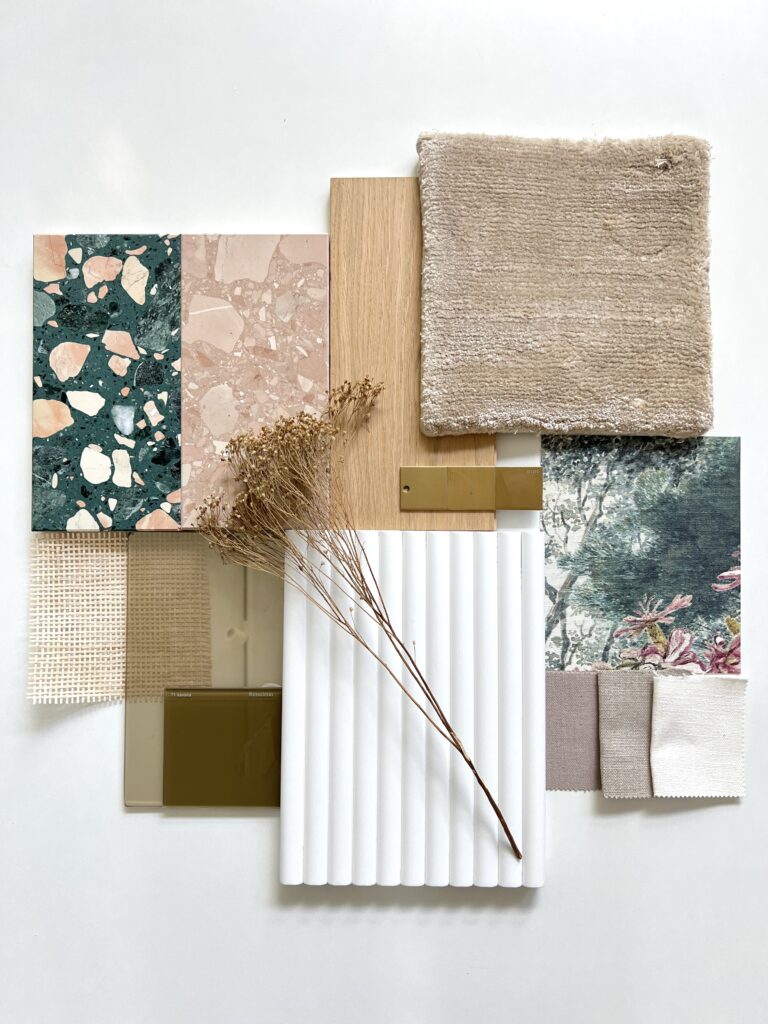 The designer's Brazilian origins played a fundamental role in shaping the style of Mariana Martini Studio. The stylistic signature of Mariana Martini and her firm is the use of elements with an exotic flavour that are introduced in an urban context. In fact, "Urban Tropical" is the very definition of the style that characterises Mariana's projects.
An unmistakable style, rich in good vibes and homages to nature that Mariana Martini Studio also expresses through its social channels.
On the Instagram profile of Mariana Martini Studio you can find style tips and inspiration for interior design projects, as well as useful suggestions for fellow architects and designers, and empowerment soundbites.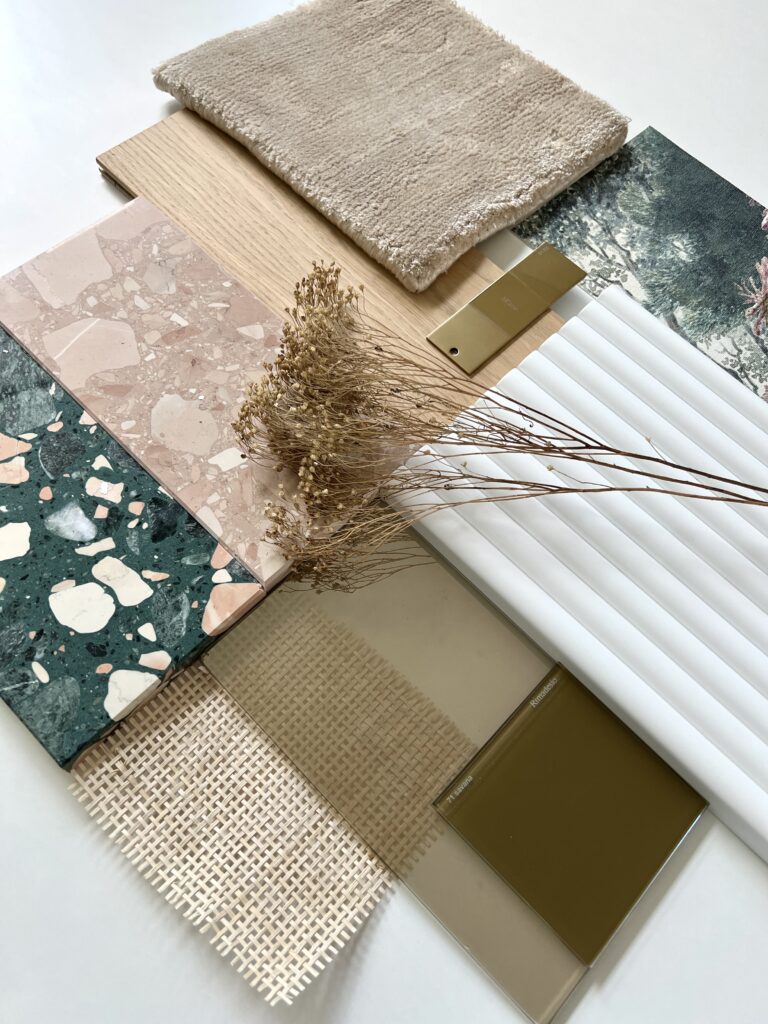 For the Designers for Santamargherita project, Mariana put together a mood board that plays with muted and elegant shades, combined with the energy of green. The starting point of Mariana's project is the encounter between SM Marble – Palladio Fenice and SM Marble -Rosa Perlino.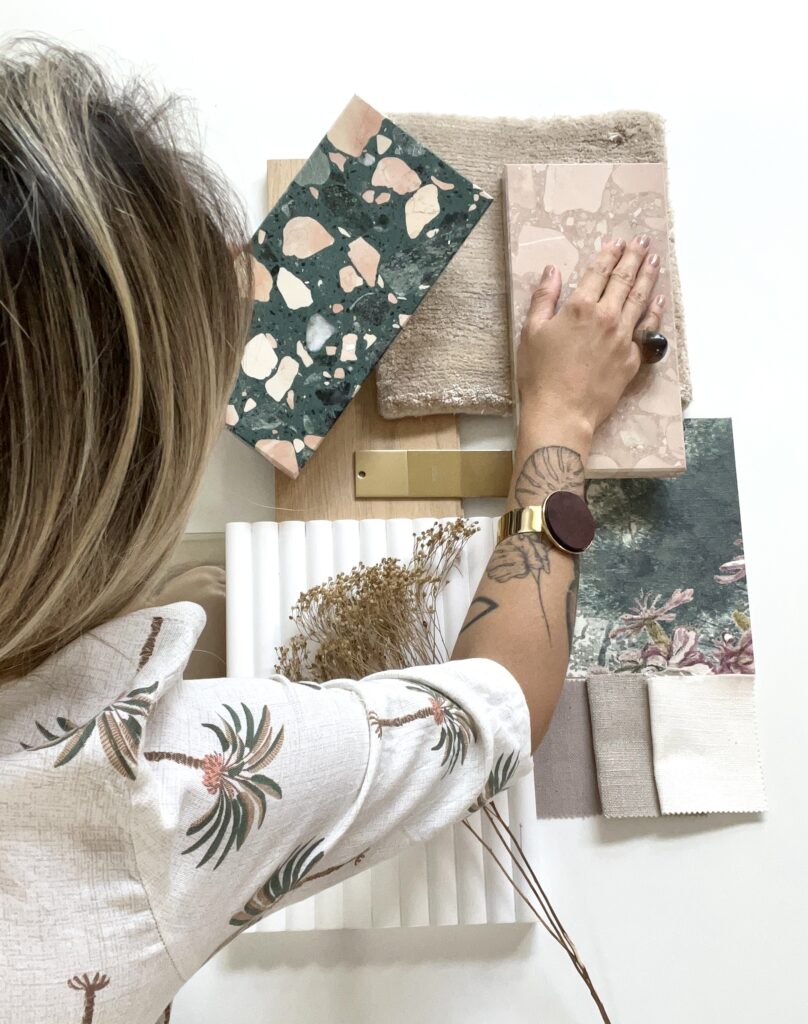 https://www.instagram.com/marianamartinistudio/?hl=it
"I thought of cladding the top and the backsplash of the kitchen with Palladio Fenice and of using Rosa for the top of the bathroom vanity which matches the wall of the shower. Parquet for the floor, bronze taps, neutral textiles and carpet, with a more intense wallpaper. A hint of je ne sais quoi with straw and smokey and beige glass".