Green spaces and architectural beauty, restful panoramas and lively nightlife, centuries-old history and an eye on the future. Chișinău, the capital of Moldova, is a multi-ethnic city in which opposites happily coexist, the primary centre of industry and services and the green heart of Europe, the historic home of numerous university faculties and a growing destination for European tourists.
Near Dumitru Rîșcanu Park, one of the large parks within the so-called 'green city', Mus Gastronomic has opened a refined bar-restaurant frequented at all times of the day, from breakfast to after dinner, to enjoy specialities of European cuisine or sip a cocktail while listening to good music.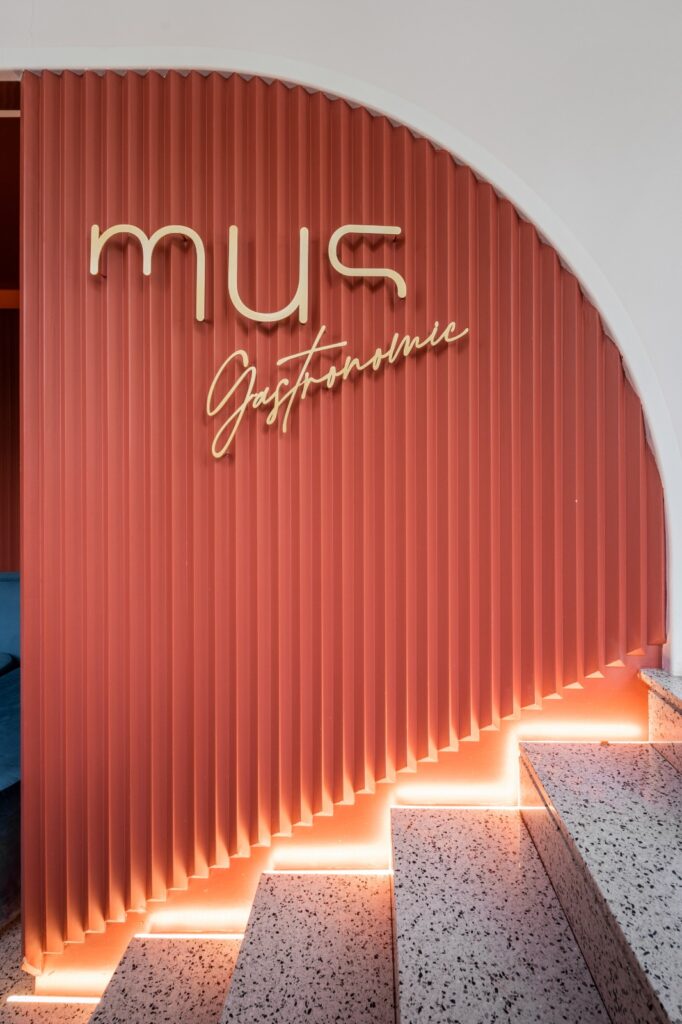 The design of Mus Gastronomic was carried out by Archform, an award-winning design and architecture studio founded in Chișinău in 2005, a young firm that boasts a portfolio full of collaborations with bars and restaurants and numerous awards and recognitions collected over the years.
Mus Gastronomic is inspired by the Roaring Twenties, characterised by strong colour combinations and – once again – bold contrasts. Every detail reveals the personality of the place, from the shades of blue and orange chosen for furniture and accessories to the neon lighting and the geometric shapes that characterise the rooms.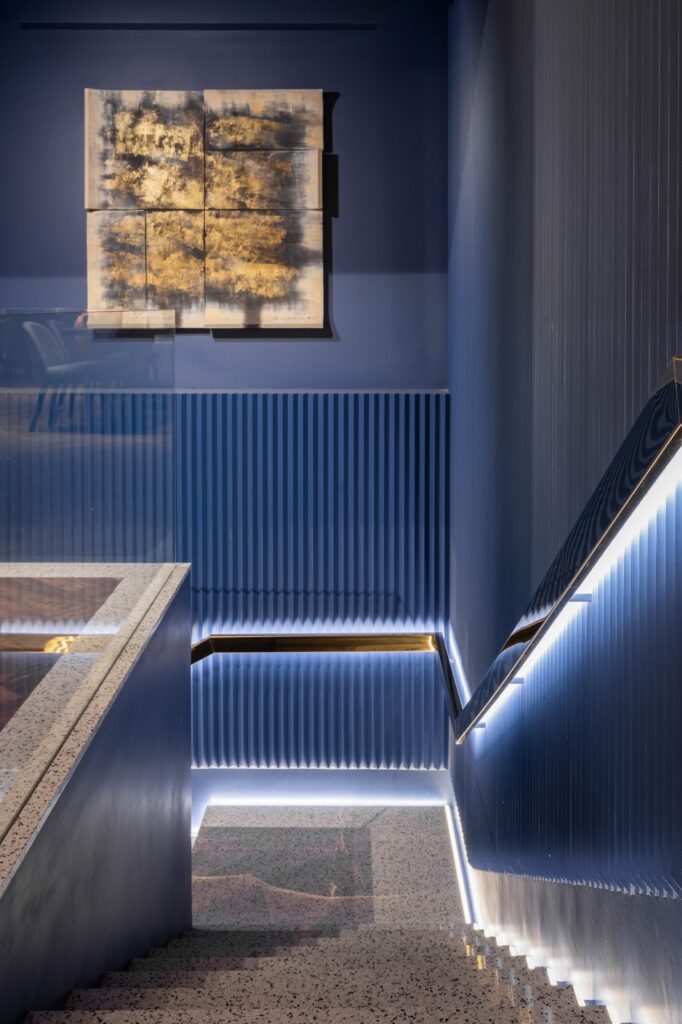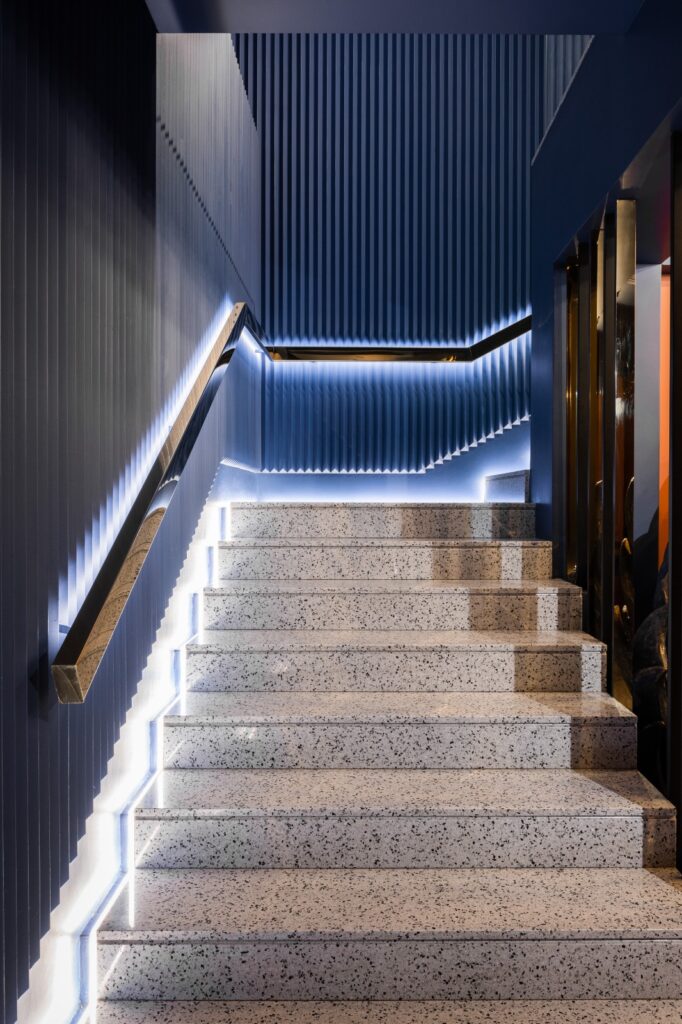 At the entrance of the restaurant, Santamargherita materials contribute to the refined atmosphere of a bar-restaurant that pursues a refined and never brazen luxury. The surfaces in SM Marble – New York, chosen for stairs and floors, use the elegant pattern of the granules to enhance the contrast between classic style and modern design.
A solution with undoubted scenic presence that does not forget the practical requirements of a busy venue: the marble agglomerate surfaces are easy to clean and offer high resistance to trampling, scratches and chemicals, maintaining their brilliance over time.
Project and Credits
https://indelit.md/contacte/
https://www.pinterest.it/indelit/
https://archformstudio.com/
https://www.instagram.com/archform_architects/
https://www.pinterest.it/archform_studio/
https://www.instagram.com/mus_gastronomic/