Located on the lively and modern Pavilion Road, Ottolenghi Chelsea is a must-visit venue: its dishes are among the most loved by residents of the English capital, and the restaurant has a unique and refined style, with a characterful interior design and high-quality materials. These include those from the Palazzo Santamargherita collection, inspired by Italy's most beautiful buildings.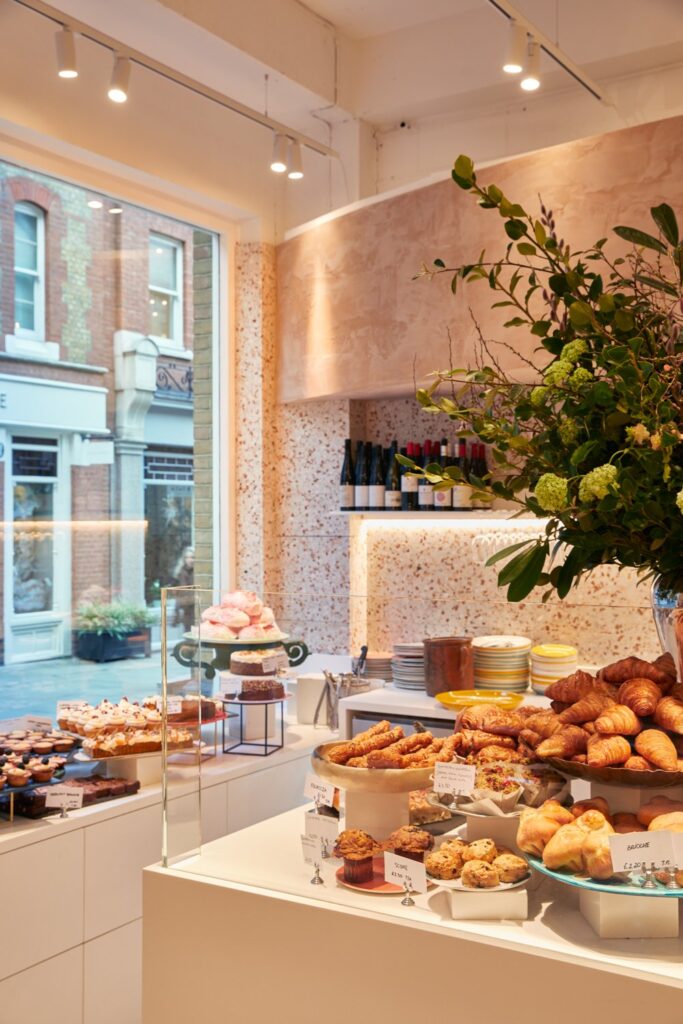 SM Marble – Foscari was chosen for the floor and wall covering of the restaurant. The effect is striking: the material illuminates the space with an elegant pinkish light, while the terrace lends a timeless charm to the room.
The pastel pink tones of the walls set off the intense tones of the furniture and the white Corian counter, and everything is made harmonious by the skilful use of SM Marble – Foscari. A winning choice, especially in a neighbourhood like Chelsea, famous for its art galleries and its chic and trendy air.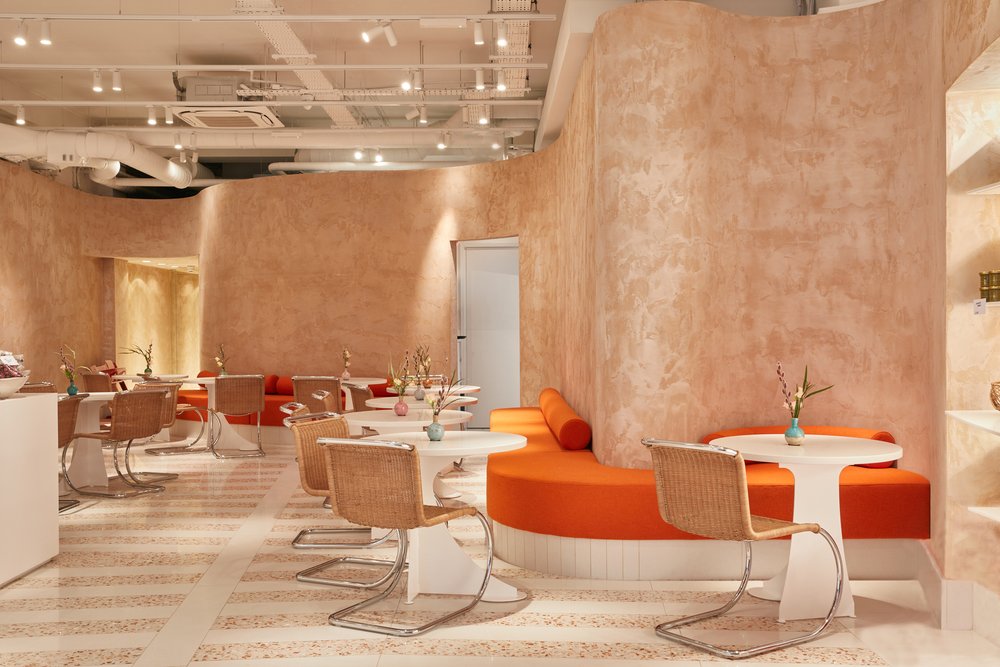 For Ottolenghi, the link with art and design is an integral part of its identity. The first Ottolenghi chain restaurant was born in Notting Hill 20 years ago from the creative flair of Yotam Ottolenghi, a chef, writer and leading figure in the British restaurant world, who combined the flavours of Mediterranean and Middle Eastern cuisine with innovation and a love of art and beauty.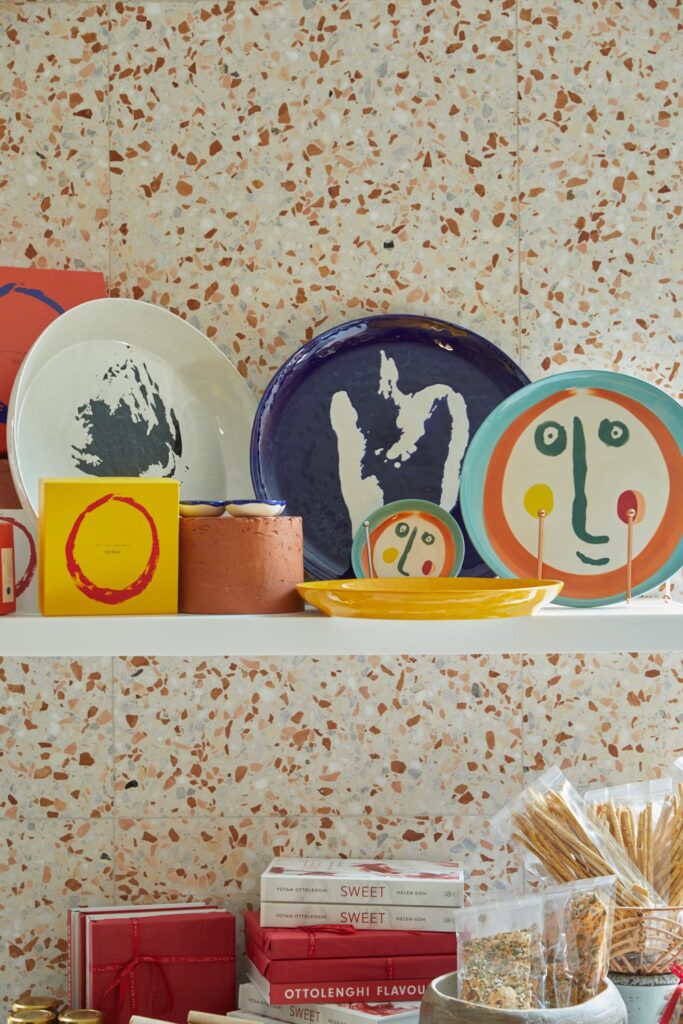 The SM Marble cladding is not the only element of Italian style inside the venue: at Ottolenghi Chelsea you can buy the tableware collection designed by Ivo Bisignano, an Italian artist, illustrator and creative artist who has been collaborating for years with Yotam Ottolenghi, a well-known admirer of Italy.
Excellent cuisine and Italian style: the ideal combination for one of the chicest venues you will find in London.
Credits
Alex Meitlis
Ottolenghi
Ivo Bisignano
Photo credit: Helen Cathcart