With its iconic charm, Venice has always been a source of inspiration for the world of art, design and culture. Santamargherita, which is also geographically located close to the city of canals, has always looked upon Venice with respect and admiration, so much so dedicating some materials to it. Indeed, our latest tributes to Venice include the colours of the Palazzo collection: Pisani, dedicated to Palazzo Pisani a Santo Stefano and Foscari, inspired by Ca' Foscari or Palazzo Foscari in Venice.
Tradition continues with the creation of a new colour from the SM Marble collection: the new Palladio Rialto, inspired by the famous Venetian bridge.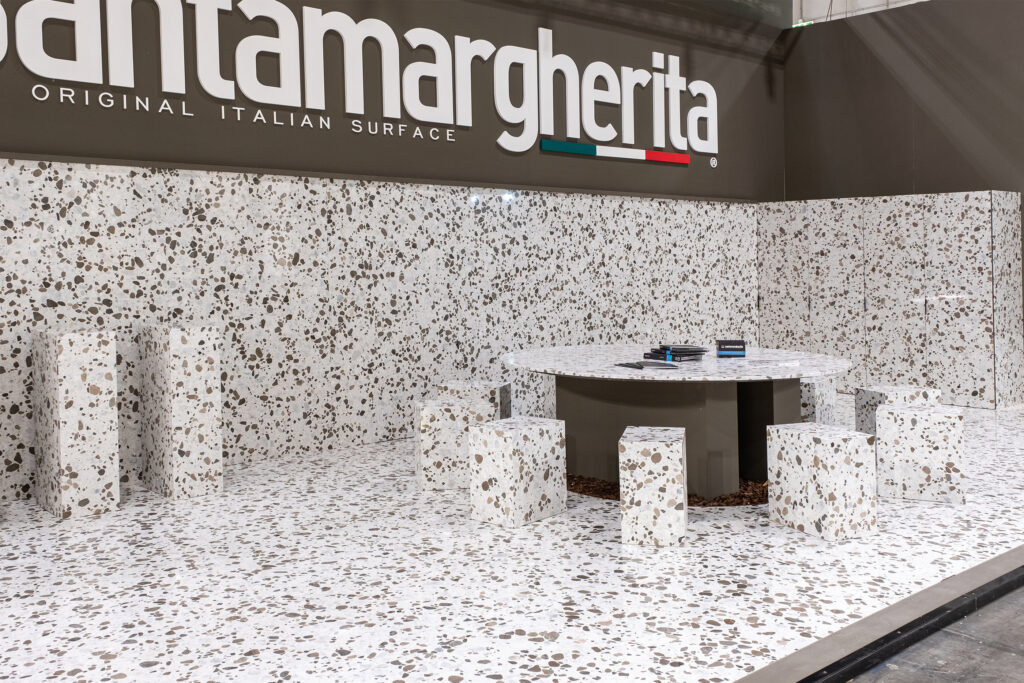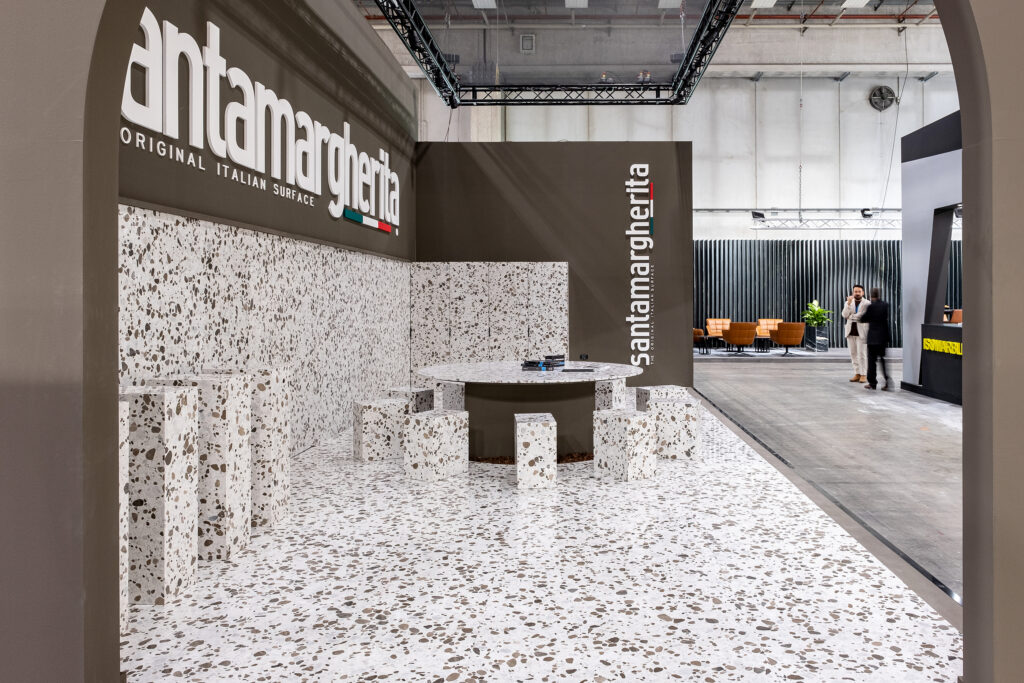 An addition to the to the SM Marble Palladio collection previewed at Marmomacc, Rialto derives from the combination of white and brown marble pebbles. A marble agglomerate inspired by the past, when, while sailing through the Grand Canal, the merchants of Venice saw the Rialto bridge for the first time, in all its impressiveness and elegance.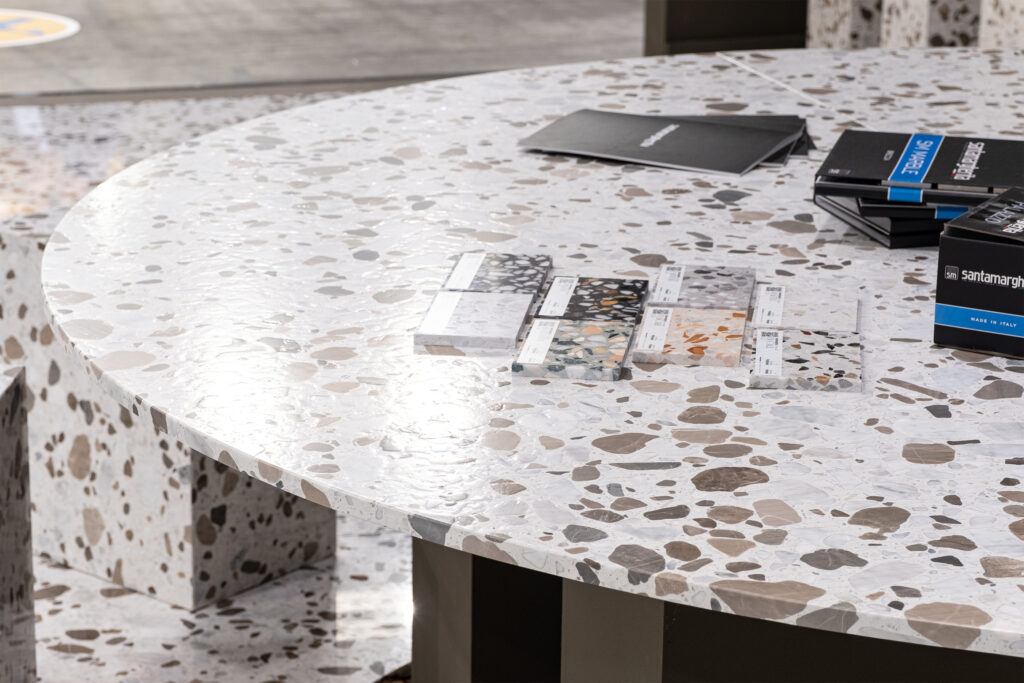 SM Marble Palladio Rialto plays on shades of brown on a white, bright background. A material which lends itself to covering large surfaces and exudes all its elegance when combined with dark wood or furnishings in shades of beige and dove-grey. Rialto is already in the running to become one of Santamargherita's essential classics.