JFK in New York is one of the most important airports in the world. The major airlines stop every day at what can be considered the main access point to the United States. The structure was built in 1948 and was inaugurated as "New York International Airport"; only after about 20 years it changed its name in honour of the President of the United States of America, John Fitzgerald Kennedy.
However, not everyone knows that those who pass through the JFK may find themselves walking on Santamargherita materials. In fact, there is also a bit of our unmistakable touch in the primeclass lounge in Terminal 1 of JFK airport in New York.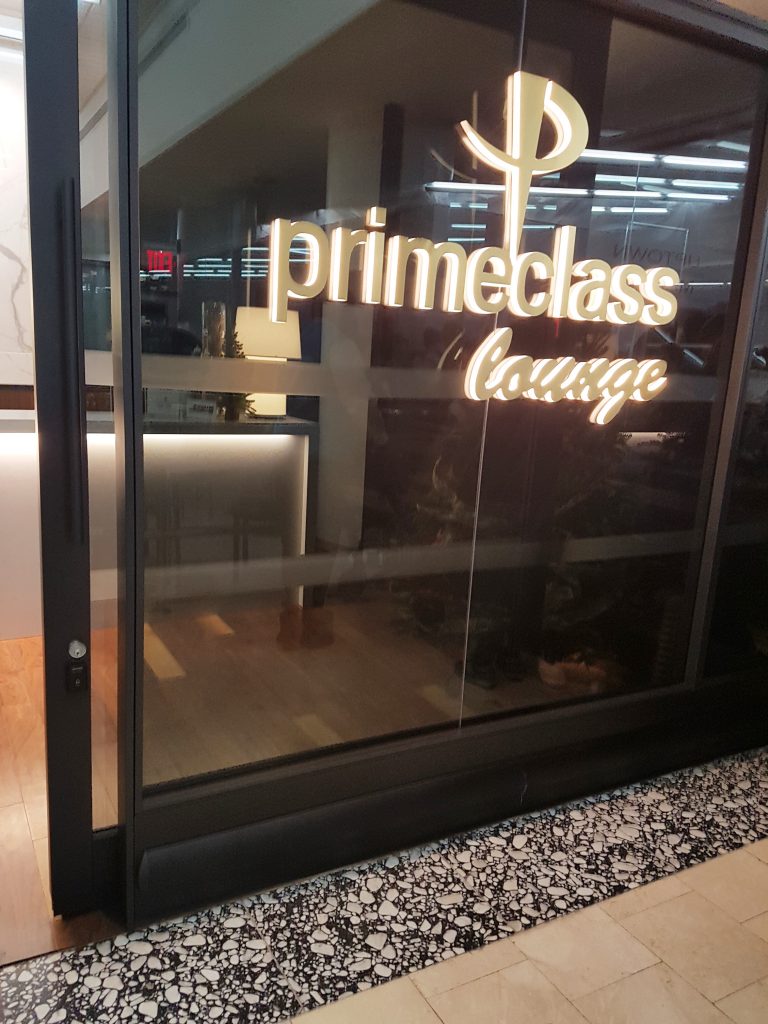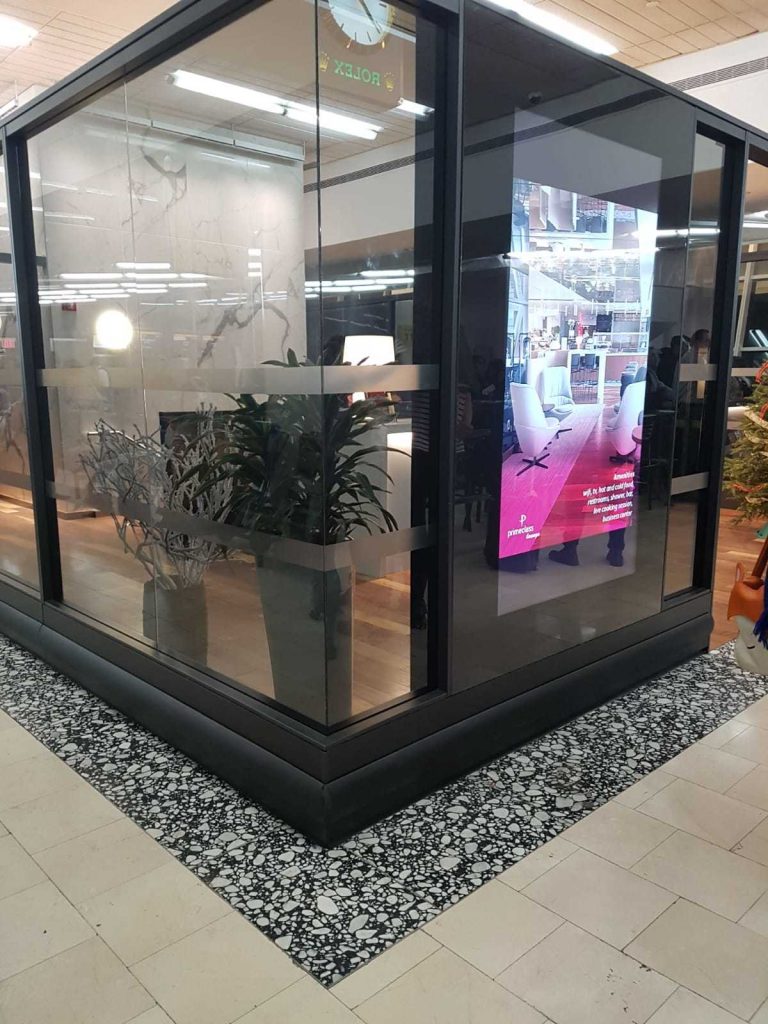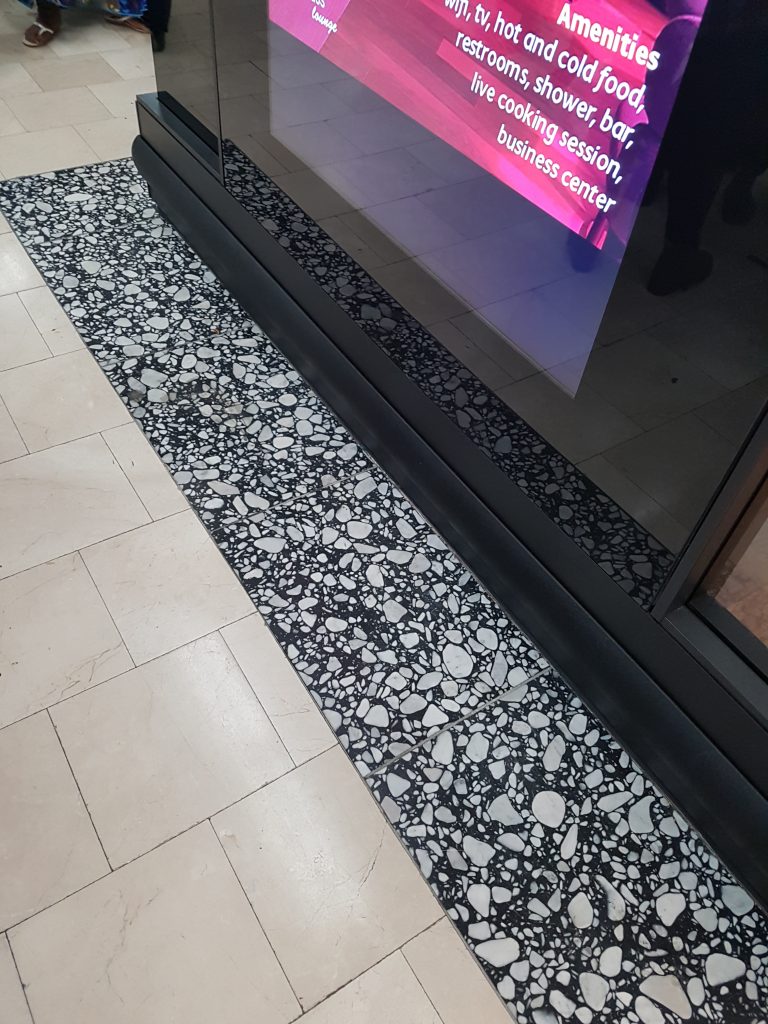 Our Palladio Moro was chosen for this project, which embraces the lounge. The chromatic contrast and the decisive character of this material make it an interesting choice, capable of capturing attention even in a complex and busy environment, such as that of the airport. With its versatility, Palladio Moro can adapt to very diverse environments, from the bathroom to the living room of private homes, to the rooms in business facilities, such as hotels and bars.
JFK, but not only: Santamargherita takes off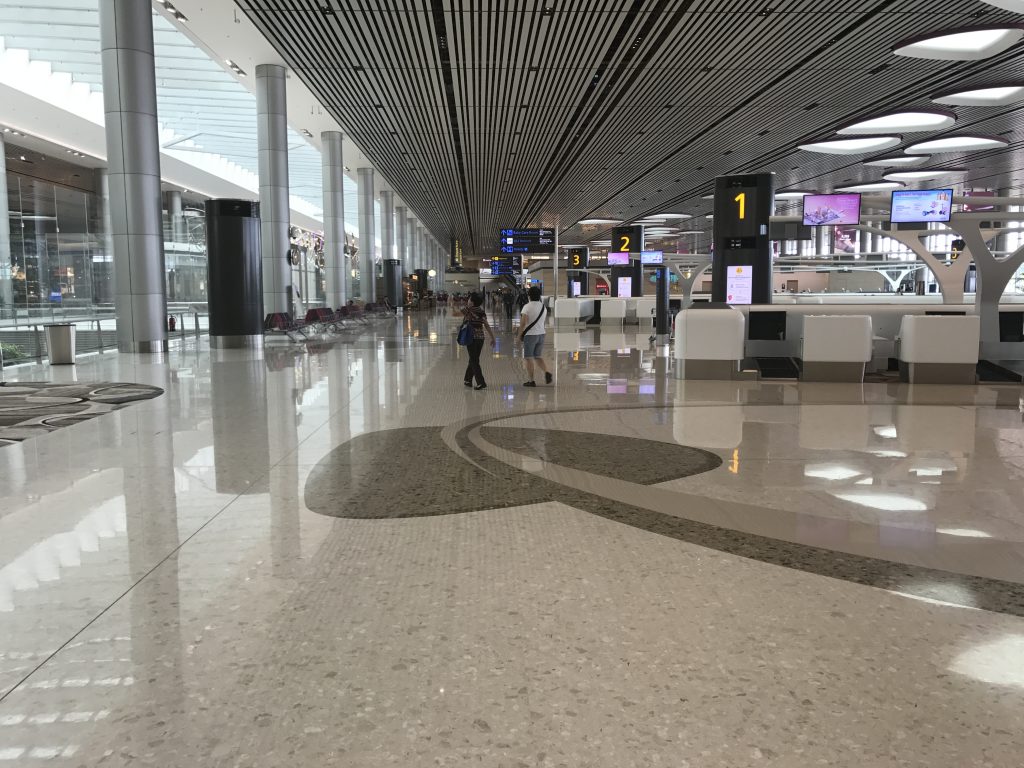 JFK is not the only project dedicated to the structure of an airport implemented by Santamargherita. In 2013, for example, Santamargherita supplied some materials for the construction of Terminal 4 at Singapore's Changi International Airport. Black Royal, Napoleon Brown, Perlato Royal and even some custom colours form an original pattern inspired by orchids.
Another interesting project is that of Queen Ali International Airport in Amman in Jordan. The popular neutrals chosen for the terminal give the airport a touch of elegance. A special marble-based colour was used to cover 45,000 m2 for the project – implemented in collaboration with Foster+Partners in London.