Imera, which comes from the Greek word 'Ημερα (Hemera), is the personification of Day
and is the name chosen for the new bathroom collection designed by the company FMG Shapes in collaboration with the architecture firm ovre.design®, based in Reggio Emilia, which, among other things, features several materials from the Palladio Santamargherita line. It is a tribute to ancient Greece and to the use of marble for everyday objects, which in this collection are reinterpreted with an elegant and original twist, inspired by Deco style.
The underlying principles of this collection, intended for luxury residential projects and the hospitality industry, are "Made in Italy", prestige, sophistication and quality. The true star is natural stone, which is finely worked and paired with the finest materials to create aesthetically appealing washbasins and bathtubs.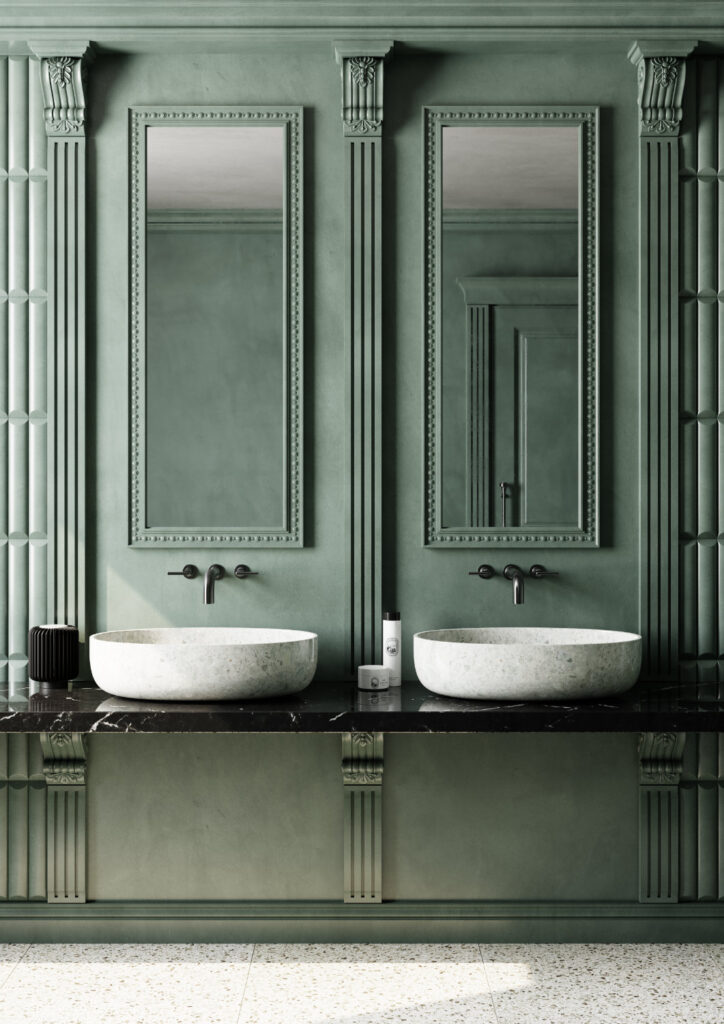 The collection consists of two lines: Puro and Elemento. While Puro features furnishing elements that are made of a single material, in Elemento the main focus is on single-piece washbasins and free-standing bathtubs featuring inserts made of different types of marble.
The result is a blend of exquisite elegance, which perfectly complements the collection of three-dimensional wall coverings, the flat wall coverings and the tile collection.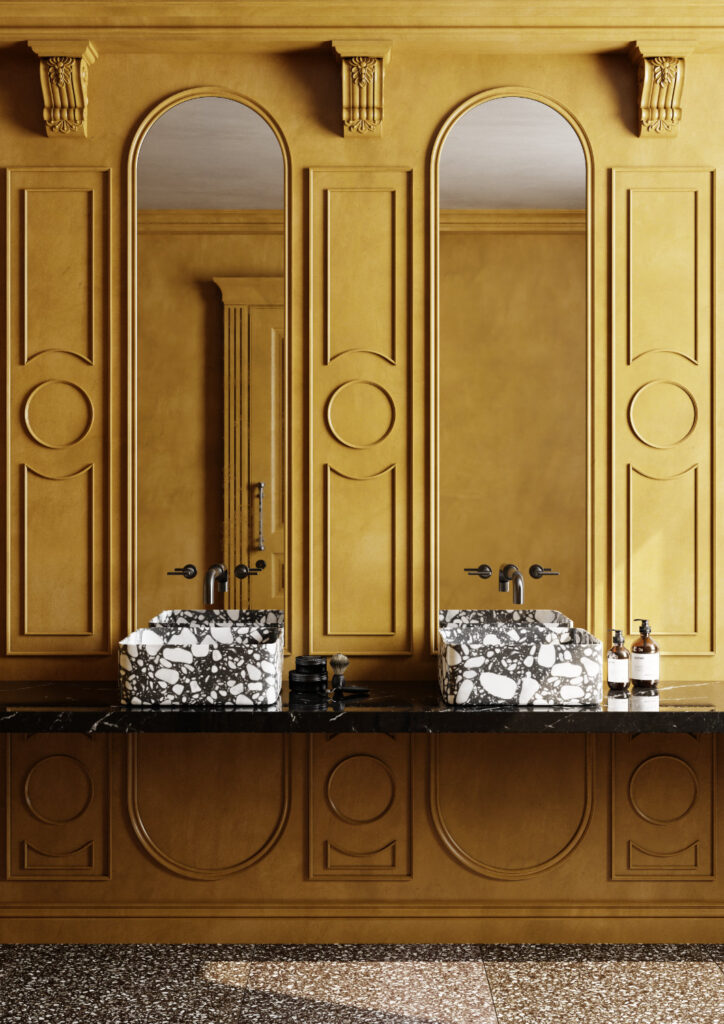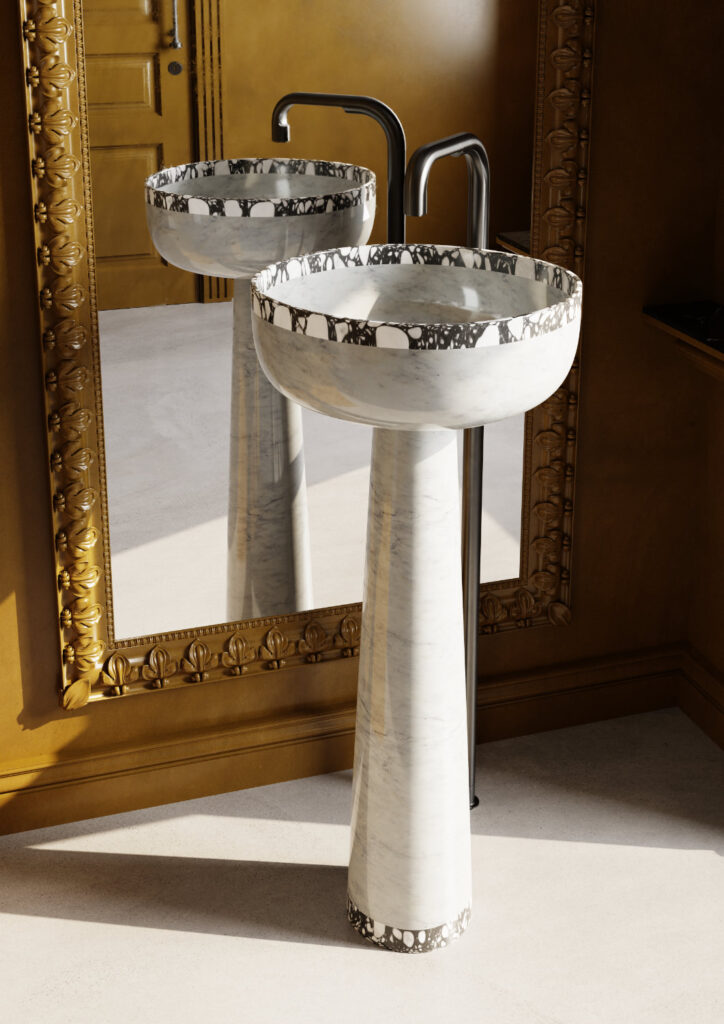 Imera is the ideal collection for anyone who loves geometric shapes. Round, oval, square, rectangular and bowl: these are the shapes of the washbasins in this collection and are the result of FMG Shapes' expertise in processing and interpreting stone materials.
Our most iconic materials, namely Palladio Doge, Fenice, Griso, Laguna and Moro, were chosen for the Imera collection. High-quality materials and beautiful shapes are combined to create furnishing elements capable of inspiring even the most demanding designers and architects.