Berlin's interior design scene has been expanding tremendously and a lot of new cafés and restaurants are receiving extra attention thanks to their impressive interiors. Keep reading to discover some of our favourites in the city!
Inspired by Hockney's iconic painting A Bigger Splash, Mitte poke bowl restaurant LA Poke definitely is one of the city's most Instagrammable spots. Designed by Ester Bruzkus Architekten and meant to feel "refreshing as a dip in the pool", the poke bowl restaurant skilfully combines splashes of Yves Klein blue, touches of red and eye-pleasing pastel tones. A high table with a Santamargherita top in SM Marble – Palladio Moro catches the eye and each furniture item allows the restaurant and its concept to really shine.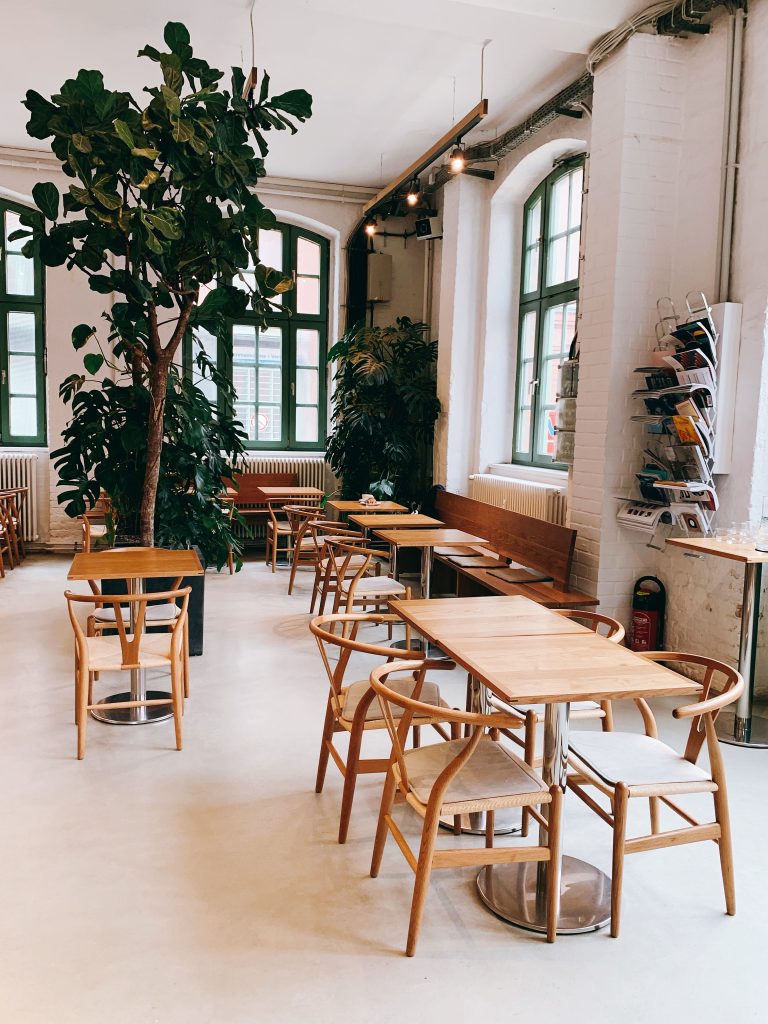 Set in an industrial building in the heart of Kreuzberg, Bonanza Roastery is filled with Scandinavian furniture (hello, wishbone chairs!) and a carefully-curated collection of plants that counterbalance the café's clean and understated interior, creating the perfect space to sip on incredible coffee while getting some work done.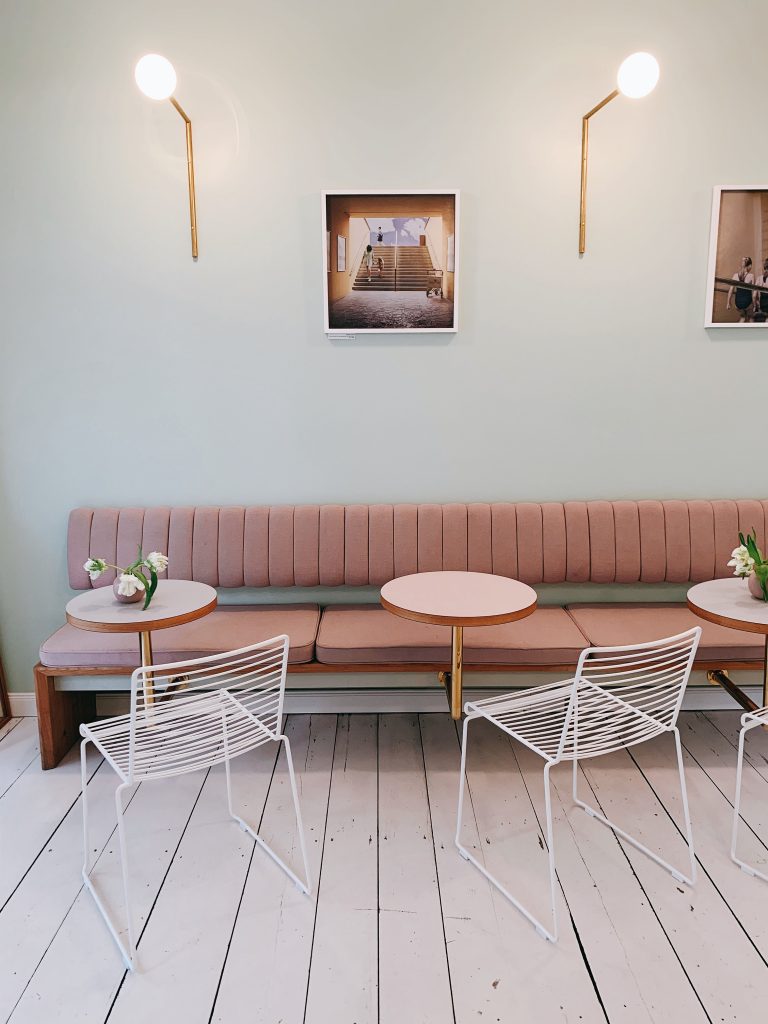 Not only do they serve some of the city's most decadent ice cream, Lecko Mio is also a pastel-lover's dream. Its interior features copious amounts of "millennial pink", paired with wood and luxurious materials such as brass and velvet. This interior concept ticks all the boxes and feels both nostalgic and contemporary.
Serving breakfast and brunch Tuesday through Sunday, Neukölln-based café and restaurant Venue immediately charms its guests with its clean interior design, graphic tiles on the floor and, of course, this gorgeous floral-wallpapered wall. The result is sleek and modern, but with a retro flair.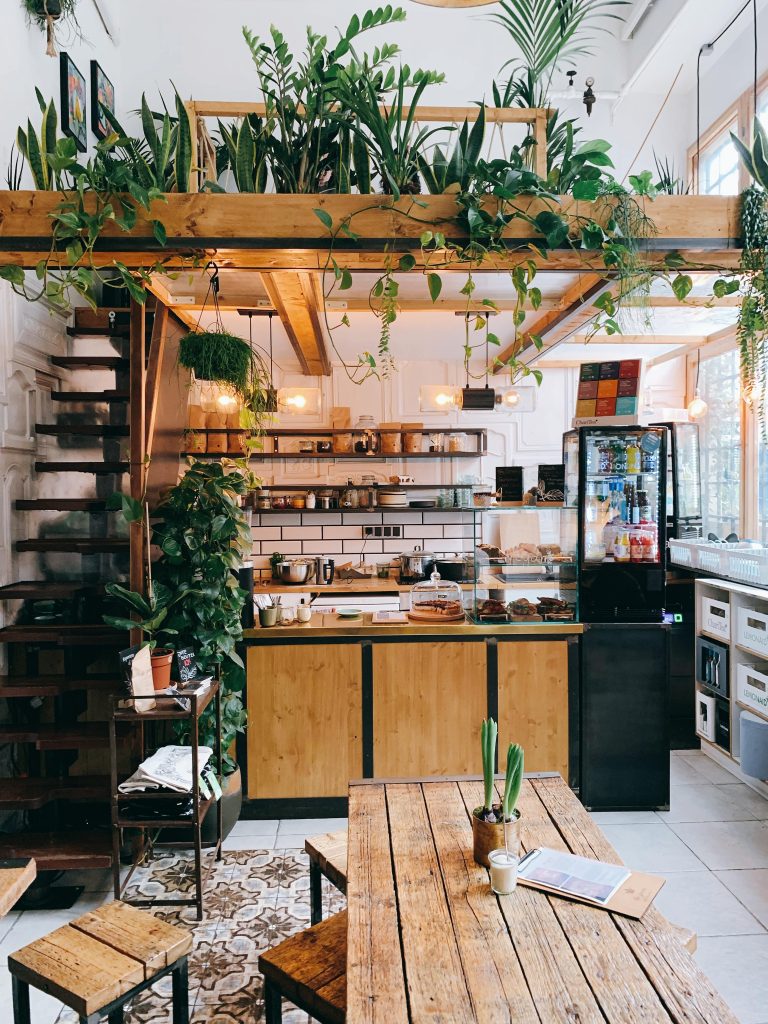 Plants and coffee, what more could you ask for? That's the idea behind The Greens, a new green oasis in the central district of the city. This cosy and welcoming interior includes large glass windows, industrial furniture and, of course, many luscious plants. Plant markets and events often take place in the space, and its greenery make it the perfect place to linger on a rainy afternoon.
Camille Darroux