The kitchen is the room in the house that most depicts us: it tells us who we are, how we eat, what we love. It is, undeniably, one of the spaces where we spend most of our time and welcome our guests. This is why materials should be carefully chosen and be long-lasting, handy and exceptionally attractive.
This article will show how Santamargherita kitchen tops can make any style unique, starting with a simple yet really elegant detail – veining.
The veins running through Tiber quartz agglomerate cladding almost resemble the ripples of sea waves; a detail that makes even the most minimalist environments sublime, emphasising the kitchen's beating heart – the countertop. The ideal choice for those who wish to make the most of cold shades and essential design.
Tiber is just one of the colours of Voyage, the collection inspired by the wind. The contrasting long veins are achieved through advanced technology, evidence of Santamargherita's unstoppable research.
Wood and Voyage: natural elegance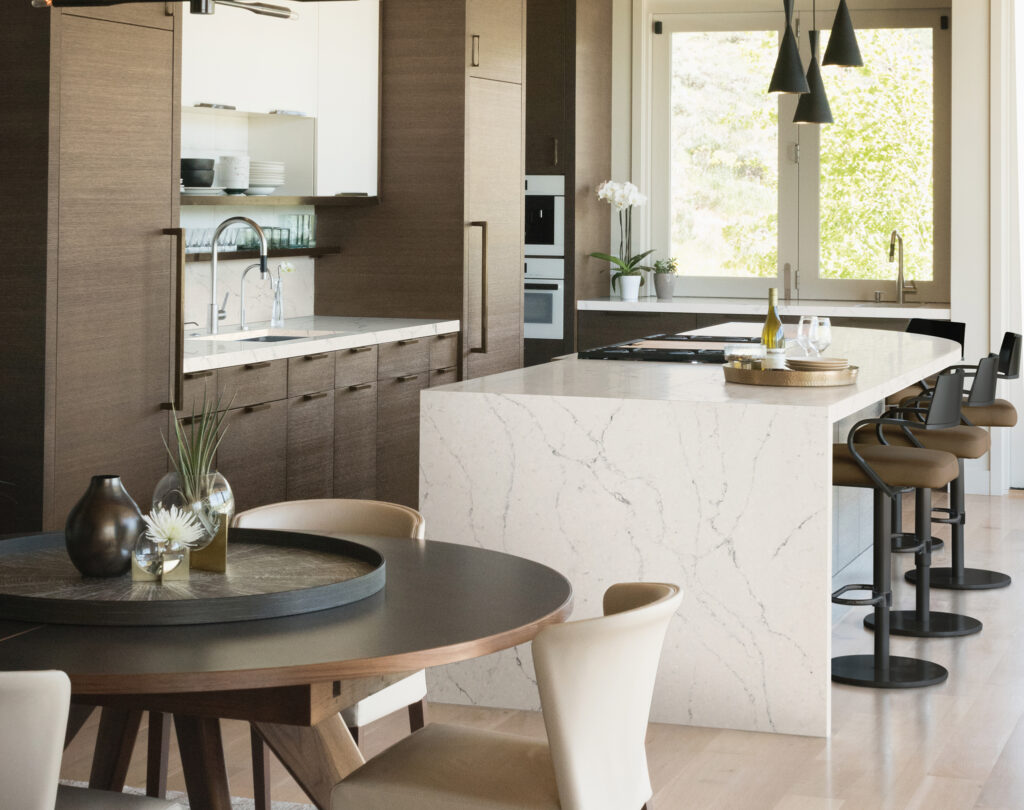 Like foliage moved by the wind: the inconspicuous, dainty veins in the SM Quartz – Monti cladding, which was chosen in this case for the kitchen island, make it the absolute best for furnishings with natural materials and neutral tones. Without, of course, sacrificing a modern style conveying all the warmth of gregariousness.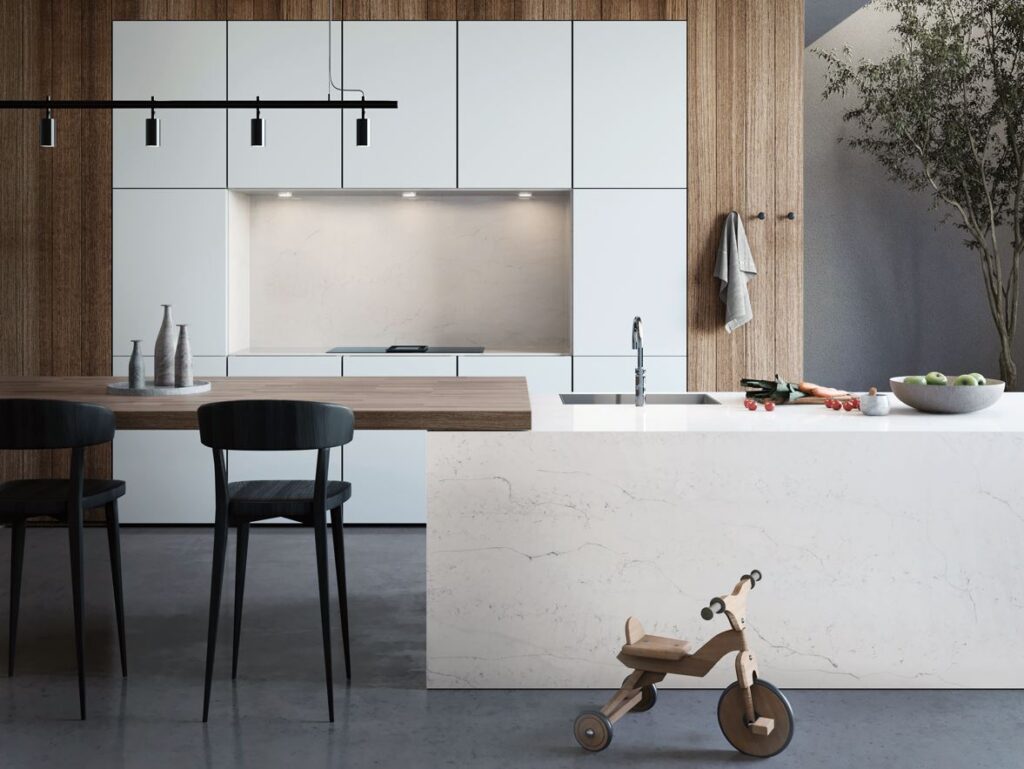 Again, the combination of wood and quartz is a winner. SM Quartz – Trevi veining and the natural beauty of wood create a kitchen exuding an intimate, cosy and personal flavour. A kitchen that tastes like home, where one can experiment and experience everyday life. Credit for this also goes to the quality of the raw material.
True style can indeed stand the test of time – and Santamargherita's quartz agglomerate is the perfect material for this challenge. Not only do its technical features make it durable and easy to clean, but it is a safe and certified material as well.
Different veins, different styles
British inspiration: even a colour with a contemporary mood like grey can get across all the warmth of a family kitchen. Just picking the right kitchen countertop and backsplash is the key. For this English-style kitchen, SM Quartz – Tramontana was chosen, resulting in a classy, bright effect.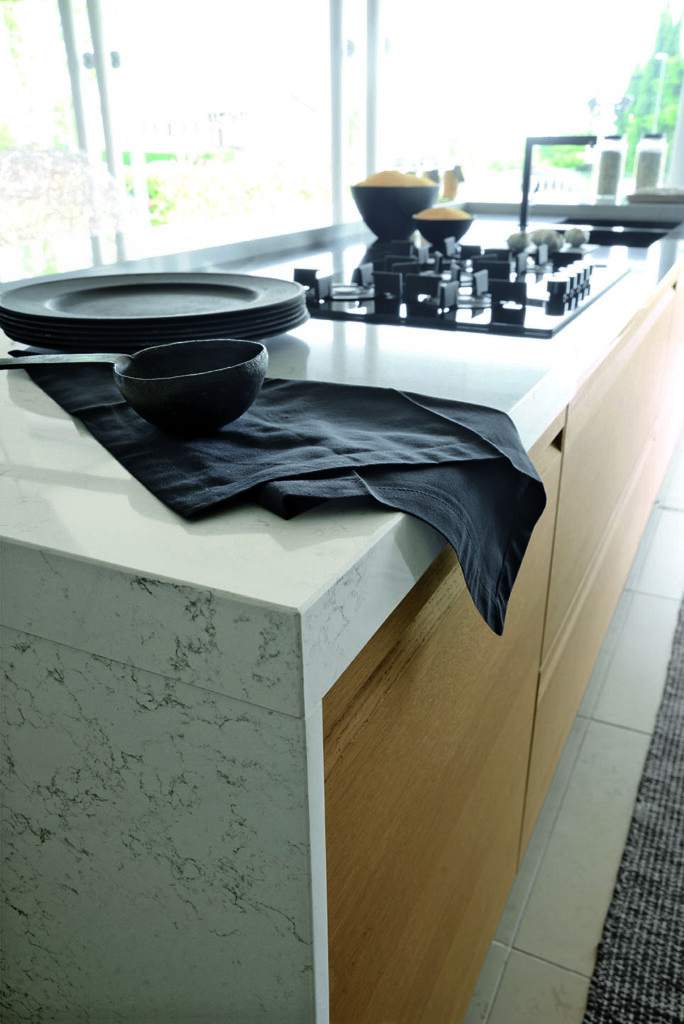 Details in the foreground: SM Quartz – Lyskamm is inspired by snowy Alps. Its veining creates a unique cladding which, combined with wood tones, can indeed exhale all its beauty. Matchless for those who seek beauty in the smallest details.
Looking for more inspiration for your kitchen? Visit the Voyage page or discover the entire SM Quartz colour catalogue on our website.