Give prominence to materials and architectural elements that are usually hidden: that's how we might summarise the distinctive trait of the industrial style, where the "unpolished" and functional elements of a building take on a new look and become the decorating focus.
Walls and floors in stone, wood or concrete, furnishing accessories in steel, exposed bricks and pipes are the distinctive features of industrial style, which has become one of the most popular decorating trends for apartments, lofts, houses and businesses around the world.
The colours of industrial style
The main colour is undeniably grey: very often it is used for industrial style floors or walls and it is matched by other muted colours, such as beige, white or black. Touches of colour in the environment to create contrast and dynamism can be added by accessories and furnishings in brighter colours (such as red, yellow or blue).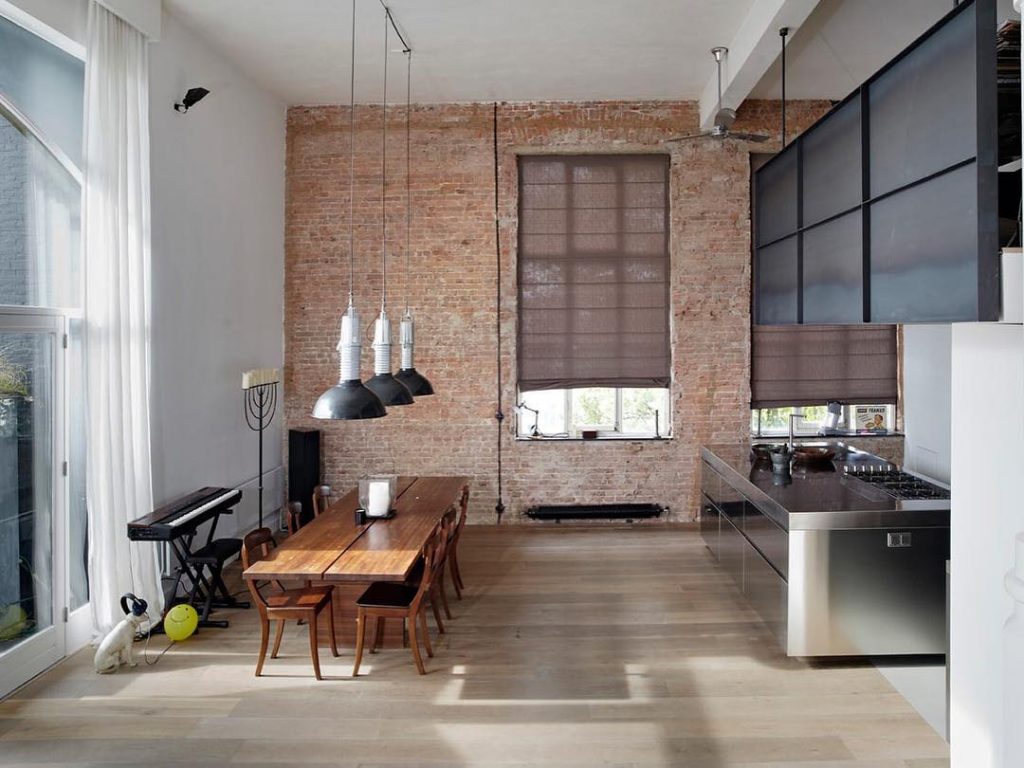 Essential but refined: the industrial mood
The typical elements of the industrial style are exposed pipes and ducts. This trend mainly derives from the origins of the industrial style: in New York, in the 1950s, many industrial buildings – such as factories and warehouses – were converted into residential or retail spaces, without undergoing massive structural work. What began as a necessity has become a typical feature of industrial style: the raw but refined look, which adds a touch of essential elegance to interiors.
In industrial style much emphasis is given to the bare structures and therefore, the walls are also left in their original form, very often with exposed red bricks that add a touch of warmth to the spaces. And what about floors? The main materials are concrete and wood but the industrial style can be recreated and given a soft and modern look: all thanks to Santamargherita tiles.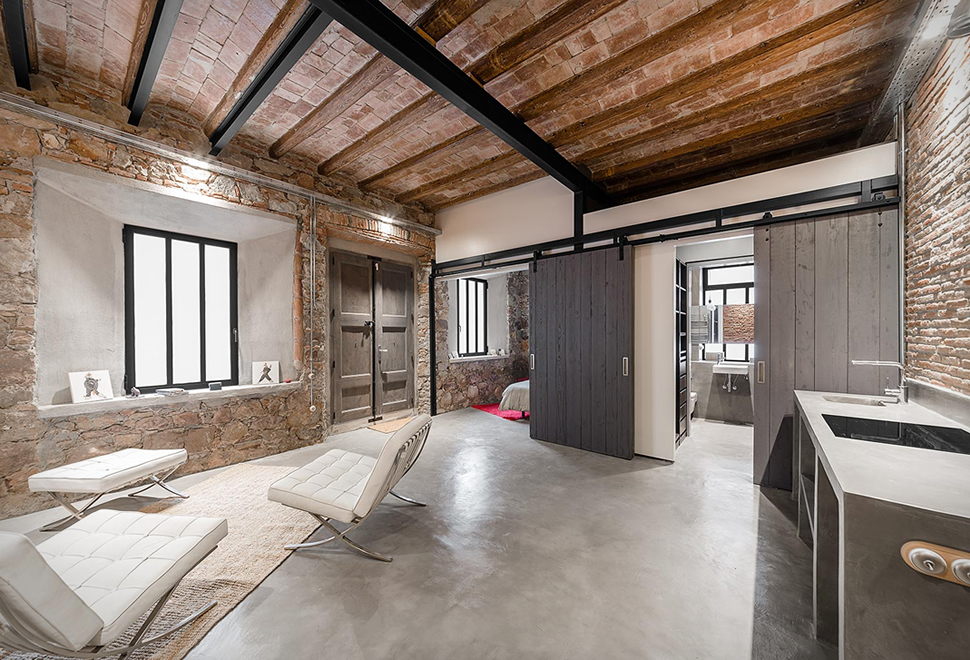 SM Quartz – Metropolis: our choice for an industrial floor
SM Quartz – Metropolis is perfect for industrial style indoor flooring, thanks to the brushed finish and muted colours. The shades range from brown to beige, varying by hues of white, black and grey. SM Quartz – Metropolis strongly recalls the features of concrete, a typical element in industrial style: a floor made with this material will add a contemporary yet refined touch to the premises.
The Editor
Credits: https://pxhere.com/fi/photo/1390062