When speaking about interior design and furnishing, it's not all about aesthetics. The furniture, furnishings, surfaces and materials selected for a home should not only be nice, but also safe and of high quality. Quality that is translated into the origin of the materials, sustainability, control of emissions into in the indoor environment, and production processes that respect workers and the environment. For this reason, we have achieved some important certifications that certify and demonstrate the care and attention that we at Santamargherita have always dedicated when selecting our materials.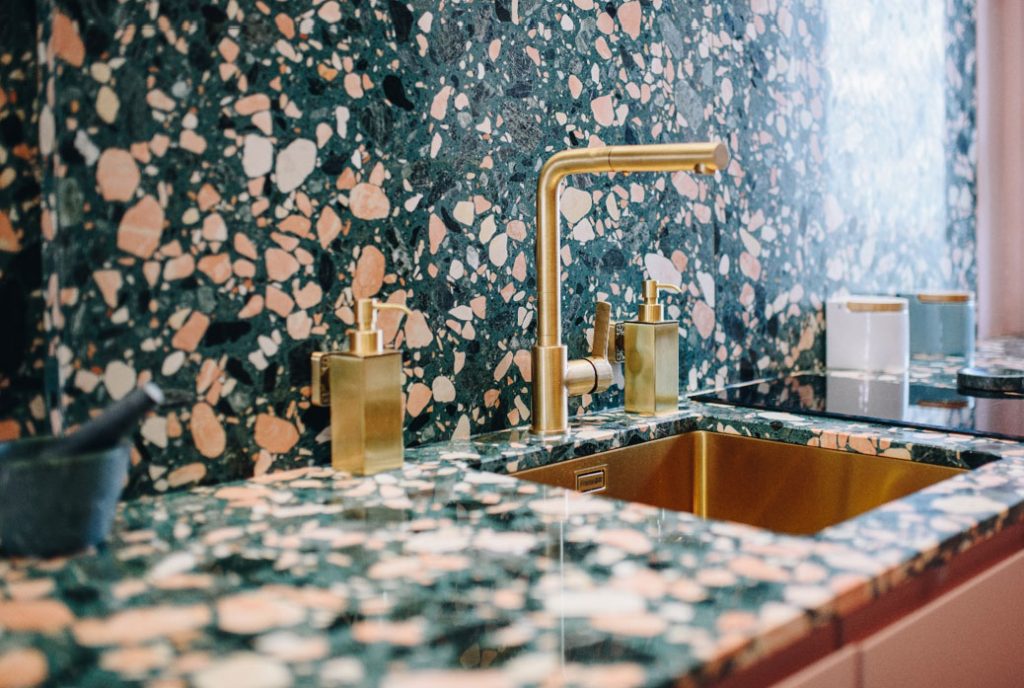 Our SM Marble and SM Quartz products are Greenguard Gold certified products, confirming the low emission of volatile organic compounds (VOC) in indoor spaces. In fact, Greenguard measures the emissions of approximately 400 harmful substances (such as formaldehyde, phthalates, benzene etc.) dispersed from surfaces and materials.
NSF: food safety
The kitchen worktops are designed to be used every day when preparing food. But are they always safe for contact with food? The SM Quartz kitchen worktops by Santamargherita are NSF-certified, which guarantees maximum food safety.
Certified sustainability: LEED
Santamargherita has always been focused on environmental sustainability, safety of materials and the health of spaces and people. The LEED (Leadership in Energy and Environmental Design) protocol, one of the most widespread building certification systems in the construction sector, represents a further step in this direction for Santamargherita. In fact, the protocol implemented was established for a dual purpose: on the one hand, to make our company and our products more and more competitive; on the other hand, to make professionals, companies and individuals understand how they can comply with LEED parameters in buildings and designs made with Santamargherita materials. In fact, the LEED certificate is about the sustainability of buildings and not directly about the materials.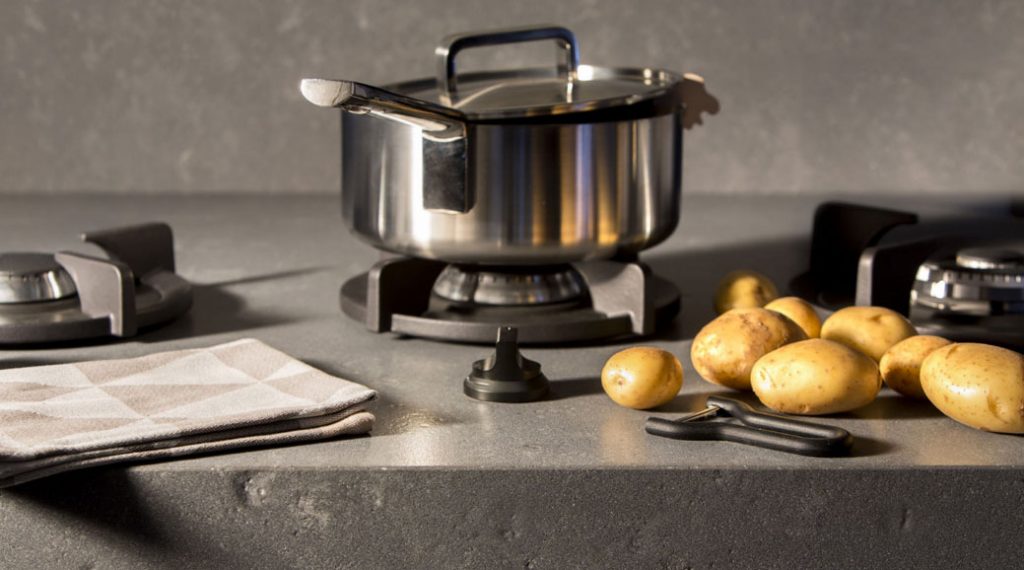 SM Quartz complies with the criteria set forth in EU's REACH regulation. REACH is about protecting health and the environment against threats posed by chemicals. This means that the SM Quartz materials can be used safely for contact with food.
Do you want to know more about Santamargherita certifications? Visit the dedicated section of our website.