Crowded beaches, the smell of salty air, a dive into the deeper blue water* are but a memory of a summer that is fading into mild autumn breezes and streets covered with a variegated layer of leaves. (* the lyrics from a well known Italian song) Nature transforms itself to wear new colours, while the same happens in design and fashion. One switches from flamboyant and bright summer shades to the warmer, natural, woody ones. The colour palette for this season of the year ranges from ochre to orange, from browns to greens, to embrace the most varied shades of red. Colours that hint to the earth, the autumn foliage or the warmth of a burning hearth.
To warm up your kitchen, Santamargherita offers a broad range of quartz solutions with various finishes, colours and textures, ranging from great classics to veined patterns to the exclusive Stardust collection. Imagine a counter made with SM Quartz – Tago, a simple yet original mise en place, a steaming risotto with scents of the forest, a glass of ruby red wine and the laughter of friends filling the house…Isn't this an excellent way of enjoying the season?
Santamargherita's classics feature multiple variations of ochre, beige, sand that go very well with bold, enveloping and vibrant shades such as rust, burgundy, Eden green or Galaxy Blue. The secret to a surprising effect? Skilfully dosing the colour just like an artist would on their palette.
This season's must-have colours
For this autumn/winter the Pantone Institute has selected a bold, versatile chromatic spectrum that can fully express anyone's personality.
Chili Pepper, Biking Red, Merlot
A colour that echoes wine pigmentation and the evocative beauty of autumn landscapes, immortalized by the photographs of visitors and nature lovers who, at this time of the year, reach the most desirable destinations to admire the foliage. A colour that expresses assuredness, energy, passion and strength, red, in its many forms, appears on the catwalk in the collections of the most popular designers of the moment, from Stella McCartney to Balenciaga, from Miu Miu to Valentino. Have you ever thought of choosing it for the flooring of your bathroom or the stairs of your home? Resistant, polished and trendy SM Marble – Rosso Verona is the solution for you!

Orange Tiger, Dark Cheddar, Peach Pink
Banish the blues with the orange nuances selected by the Pantone Institute! The key words for this season are boldness and vitality. From the bolder shades of Orange Tiger and Dark Cheddar, to the warmer and mellower hue of Peach Pink. Three variations to warm up your room and brighten up your day!
Let it…green!
Pistachio, guacamole, sage, mint, olive … they are not the ingredients of a Michelin starred recipe but this season's colour trends, which convey designers, architects and stylists' increasing attention to the greater theme of environmental sustainability. As the muse of new trends and original creative solutions, nature plays a leading role in shapes, lines, materials and obviously in the colour of fabrics, furniture and furnishing accessories. The top 12 of the Pantone Fashion Color Trend Report feature prominently Eden as "a solemn and penetrating forest green", a clear reference to forest landscapes, and Guacamole, "refined and nutritious green", taken from the Aztec tradition and loved by haute couture brands such as Versace, Burberry, Lanvin and Givenchy precisely because of its versatility and exotic charm. SM Marble – Verde Alpi is clearly green-inspired, being a marble and resin-based agglomerate that conjures up regenerating hikes along Alpine paths.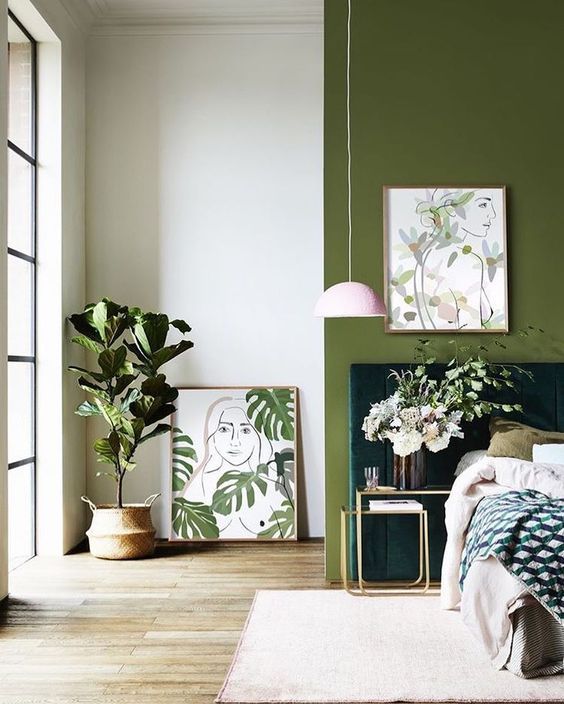 Deep as sea, blue as sky Whether it is in the field of design or on the catwalk, blue is a must in this 2019 autumn palette. In its multiple variations, it adds light to rooms with elegance and can also be combined with highly contrasting colours such as yellow or red to create original and unexpected solutions. When combined with neutral colours or black it creates a classic and sophisticated, yet never predictable, effect. Multifaceted, glamorous, bold, blue recalls the depths of the ocean, the Milky Way and the evening sky. Santamargherita offers two colour variants, both belonging to the Stardust Collection, SM Quartz – Navy Stardust and SM Quartz – Sky Stardust.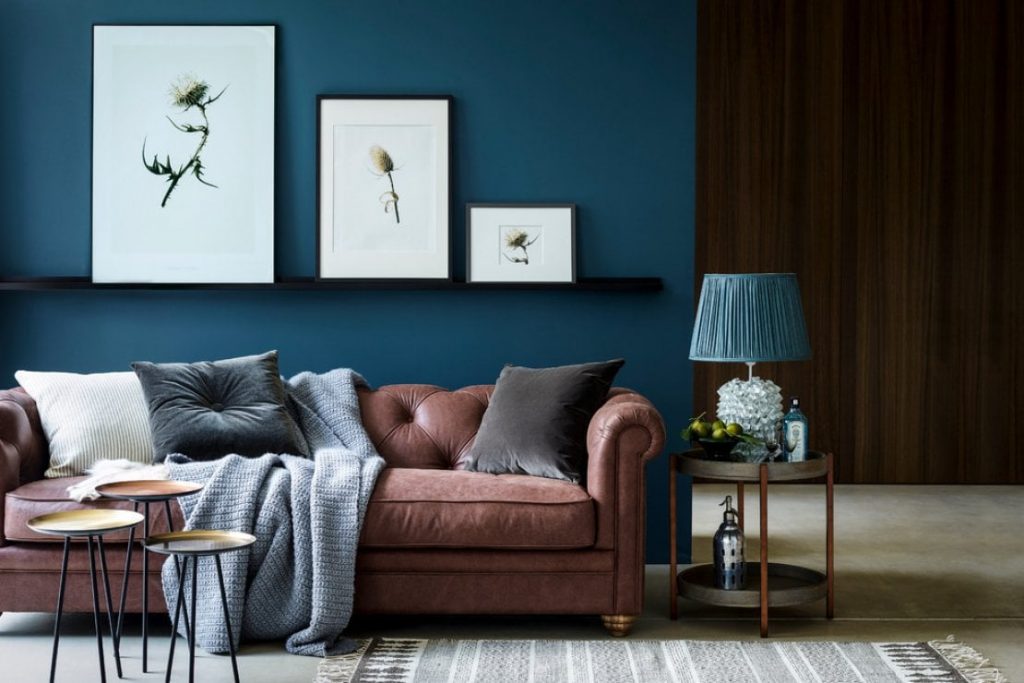 Rocky Road, Sugar Almond
Two variations of the warmest autumn colour, which has also attracted the attention of prestigious fashion brands, such as Bottega Veneta and Salvatore Ferragamo, for their Fall Winter 2019/2020 creations. "Earthy" and "solid", Rocky Road is as enveloping as the heady scent of coffee that fills the house in the morning, while Sugar Almond is a half-tone that smells of cinnamon and is as appetising as a freshly roasted almond. Coffee shades immediately warm up the room to create a pleasant feeling of well-being. The important thing is to not overdo it, aurea mediocritas is a golden rule even when it comes to design. For a Santamargherita kitchen counter, SM Quartz – City Brown, SM Quartz – Bronze or SM Quartz- Nevada combine function and aesthetics, giving the room a sense of warmth.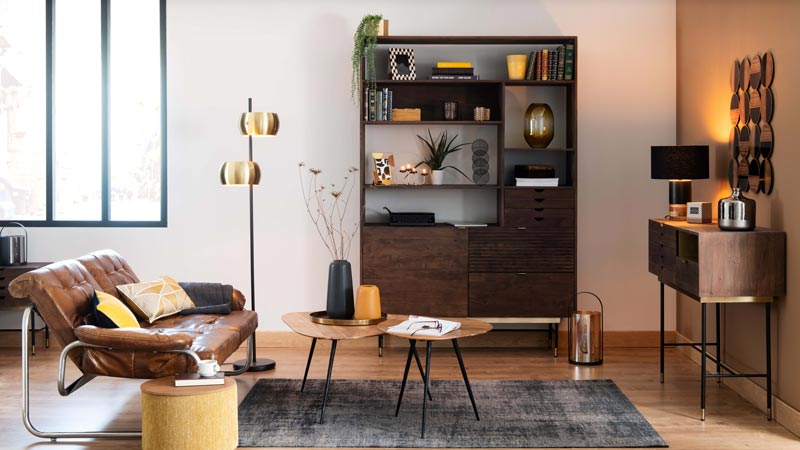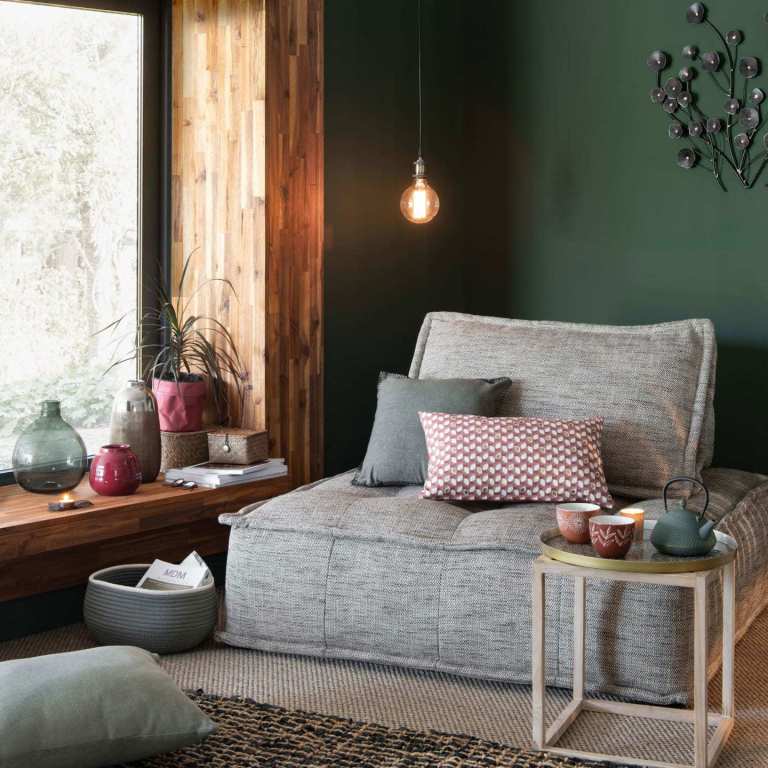 Timeless classics
Cream, sand, beige, grey are shades that withstand the force of time and never go out of fashion. They are a bit like the great classics that we never get tired of reading and that take pride of place on our bookshelf. Santamargherita offers various marble agglomerate solutions such as SM Marble – Mimosa or SM Marble – Grigio Perla, as well as quartz such as Sm Quartz – Senna o SM Quartz – Breda for a timelessly elegant design.
The Editor
Sources:
https://store.pantone.com/it/it/articles/colors/fashion-color-trend-report-new-york-autunno-inverno-2019-2020.html

https://www.vogue.it/moda/article/dieci-colori-moda-autunno-inverno-2019-2020

https://www.donnamoderna.com/moda/sfilate-in-diretta/colori-autunno-inverno-2019-2020

https://www.tramontinarredamenti.it/tendenze-arredamento-2019

http://amatestanze.com/palette-colori-per-la-casa-autunno-inverno-2019/

https://archinghomestager.wordpress.com/tag/pantone/#jp-carousel-4712

https://www.grazia.it/casa/design/maisons-du-monde-collezione-autunno-inverno-2019-2020

https://www.stylight.it/Magazine/Home-And-Living/Arredamento-Marrone-Il-Colore-Autunnale-Per-La-Tua-Casa/

https://www.dettaglihomedecor.com/da-maisons-du-monde-3-tendenze-decor-autunno-inverno-2019-da-non-perdere/

https://www.quellosbagliato.com/2019/02/04/tendenze-arredamento-2019-carta-da-parati-e-tinte-vivaci/