Designers for Santamargherita is back for the second time. Today we are going to be talking about our collaboration with interior designer and architect Debora Cosmai.
Debora Cosmai's design studio Debora Interiors not only provides consulting services, but also gives visitors lots of advice and inspiration for interior design, offering specific tips for each room in the house. Debora has been working on this project with her husband Andrea, an engineer and project manager, but there is more. In fact, they have also set up Nemori together to create limited edition capsule collections that keep up with seasonal trends. Nemori offers unique furnishings made from sustainable materials, which are perfect for anyone who wants to create spaces with distinct character.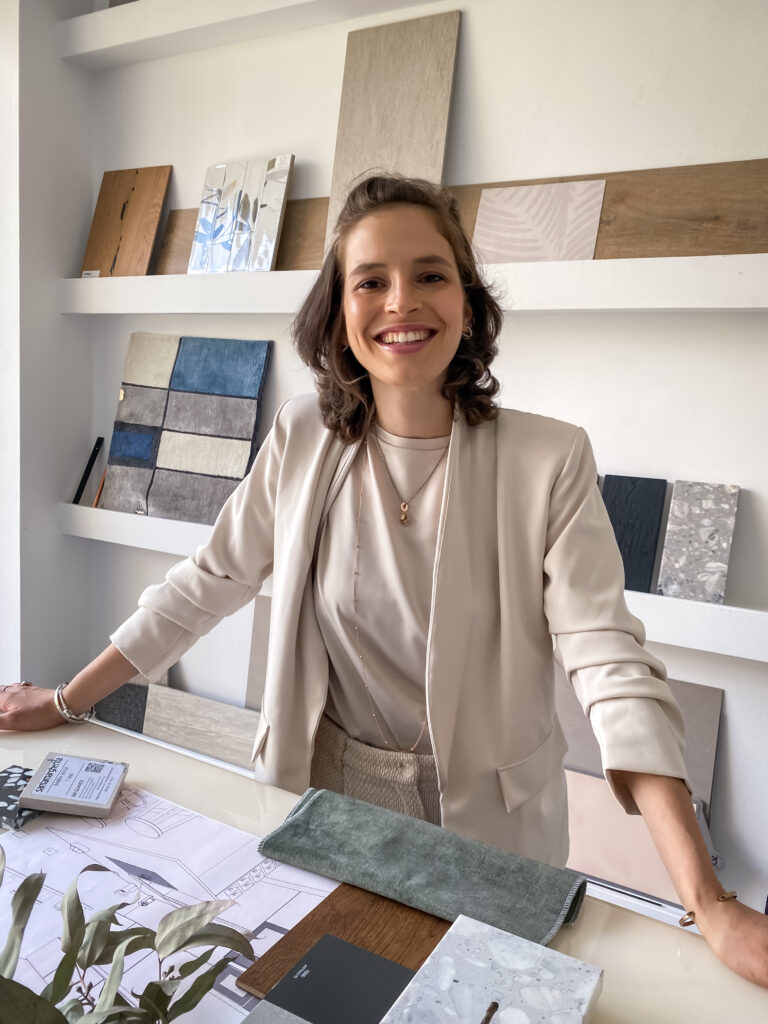 For Santamargherita, Debora started a challenge on her Instagram page, inviting her followers to choose between two options so as to come up with two kitchen mood boards. From selecting the doors to the fabric and flooring, Debora Cosmai asked her followers to choose the compositions, and the outcome was extraordinary.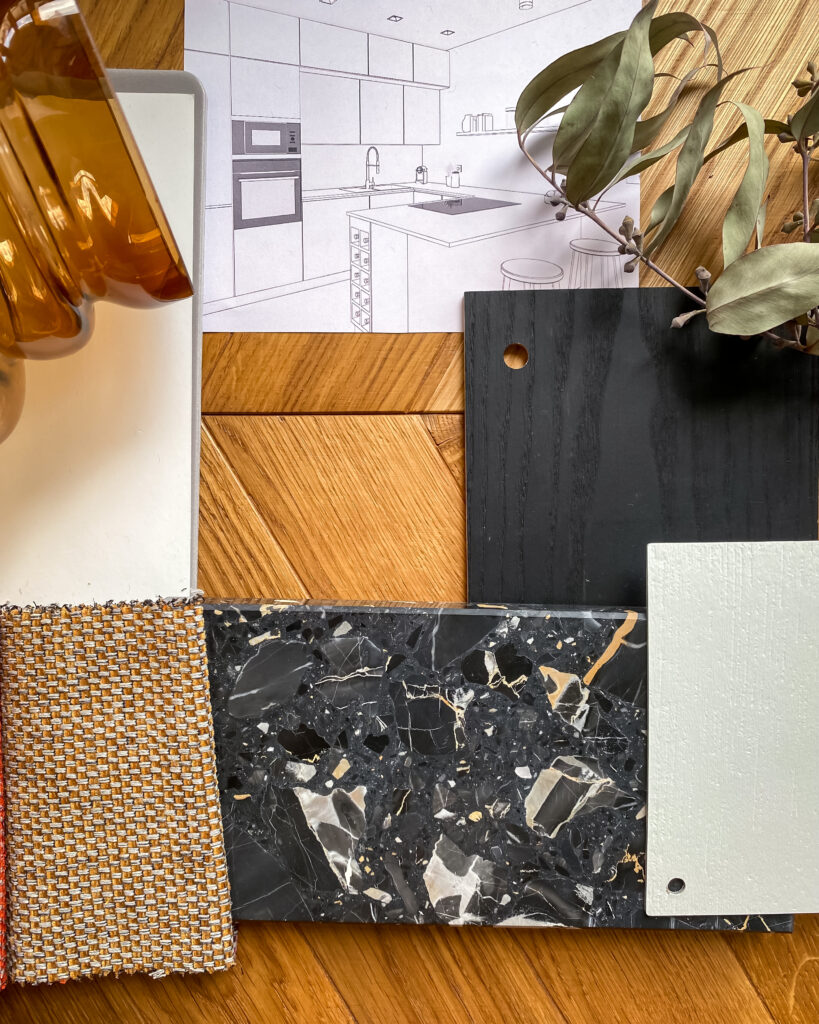 For the first mood board, the iconic SM Marble – Nero Portoro was chosen, masterfully combined with wood to create a warm and cosy ambience.
The second, more elegant mood board, on the other hand, features shades of grey and is a tribute to our SM Marble – Palladio Doge.