Today we take you to the Baltic Sea to discover the kitchen created by Lapukas ir Piestukas, an interior design studio in Vilnius, Lithuania. The house where it is located is in Nida, a charming seaside resort with vast sand dunes stretching to the sea, surrounded by breathtaking nature: a unique setting for creating living spaces like the one we are exploring. The stars of the kitchen are the countertop and backsplash in Santamargherita Palladio Doge, which blend harmoniously with the cozy warmth of wood, creating an atmosphere of timeless familiarity.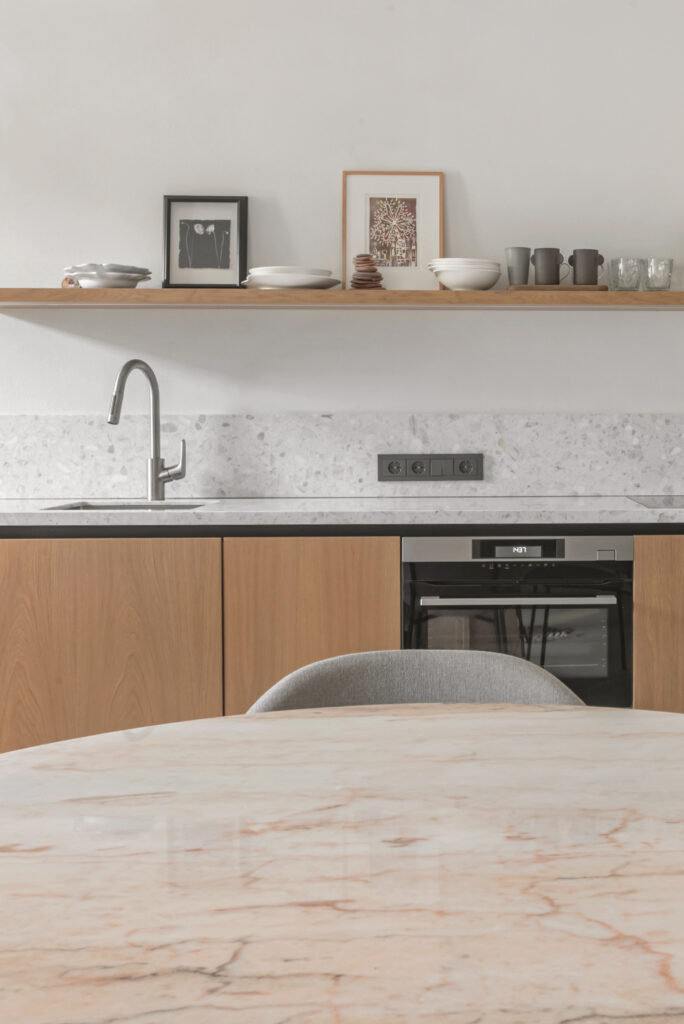 Palladio's timeless elegance
Palladio Doge is an extraordinary material of eye-catching, sophisticated beauty. Its polished surface and seductive gradient of grays and whites create a striking effect that lends elegance and prestige to the kitchen. As a marble agglomerate kitchen countertop, the surface also boasts the practicality needed to withstand the wear and tear of daily life.
The cozy warmth of wood
To contrast the cool elegance of the marble, Lapukas ir Piestukas cleverly introduced the element of wood into the kitchen. Above the kitchen countertop, a wooden shelf adds a touch of warmth and familiarity by picking up the color of the doors. Wood creates a cozy ambiance that invites relaxation, and turns this kitchen into the perfect space for spend pleasant moments with family and friends.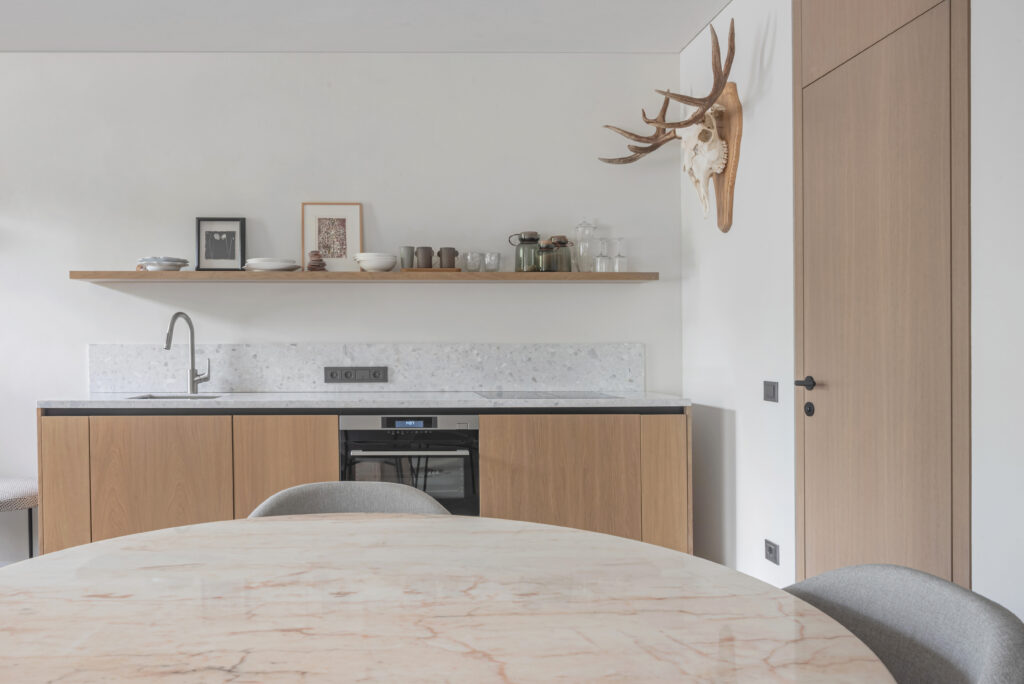 Harmoniously, marble and wood juxtapose each other and blend perfectly with the surroundings, creating a striking atmosphere that makes this kitchen the beating heart of the home.
Credits: https://www.lapukasirpiestukas.lt/