If you love nature and everything that refers to it, we propose orange hues naturally combined with shades of green. The different shades of orange are, in fact, seen in nature in different seasons throughout the year. Just think about autumn and all the different shades from brown to orange will spring to mind. Besides, this colour has a strong personality that conveys joy, warmth and light, always to be used sparingly. On the other hand, green is a clear reference to nature, and is ideal to give a sense of balance and serenity, suitable for those in search of an unusual colour.
These two colours combined together will take you on a journey into the heart of nature.
In this case, the particular marble of the living room is combined with the "total green" cement tiles of the kitchen, with an obvious reference to its colour facets. Instead, the rest of the kitchen has materials in green and orange hues, with exclusively natural fabrics and wood.
Everything can naturally be decorated with as many plants as you like.
This concept proposes flooring with SM MARBLE | COLOUR: Vendome | COLLECTION: Breccia .
The kitchen worktop is made with SM QUARTZ | COLOUR: Phuket | COLLECTION: Wave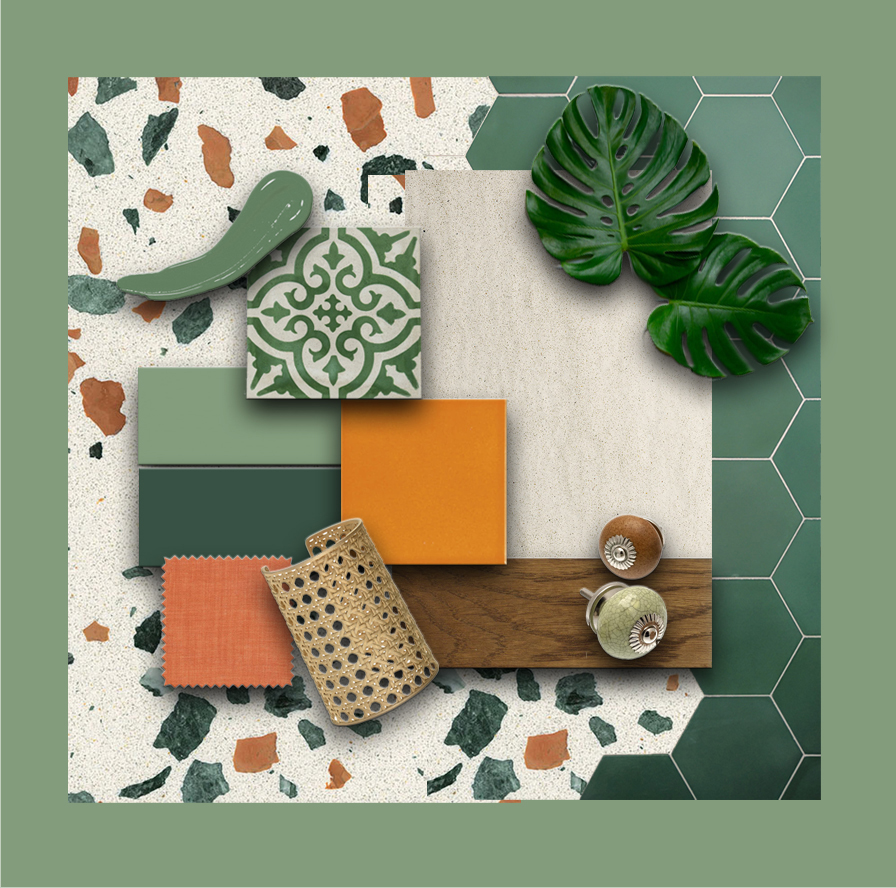 Arch.Simona D'Andrea