After years in which white and minimal kitchens seemed to be an obligatory choice for those seeking a contemporary look in step with the times, a new trend has started to become popular: the great comeback of vintage kitchens.
After all, what could be cosier and more welcoming than a kitchen with a strong retro style, capable of evoking the simple and relaxed atmospheres of a time when every little gesture or ritual meant something special?
So, let's do without the optic white finishes and groove handles. Today's trends are very clear: green light for rustic door panels, knobs and wall units with English-style frames.
But how can you make this extremely traditional kitchen look trendy and avoid making it look like your "grandmother's home"? Here are a few very useful tips
Go for dark colours
Whereas we are usually more inclined to choose vintage kitchens in neutral colours, such as white or cream, today's trend is to choose intense, bold-coloured finishes. Black, forest green and teal are the most popular colours to add a bold and more luxurious style to your kitchen. Those who are the most venturesome even choose to paint their walls tone-on-tone to enhance the atmosphere and strengthen the room's mood!Our advice: choose to "brighten" the kitchen with gold finish handles and light-coloured contrasting top such as SM Quartz Mistral or SM Marble – Palladio Doge.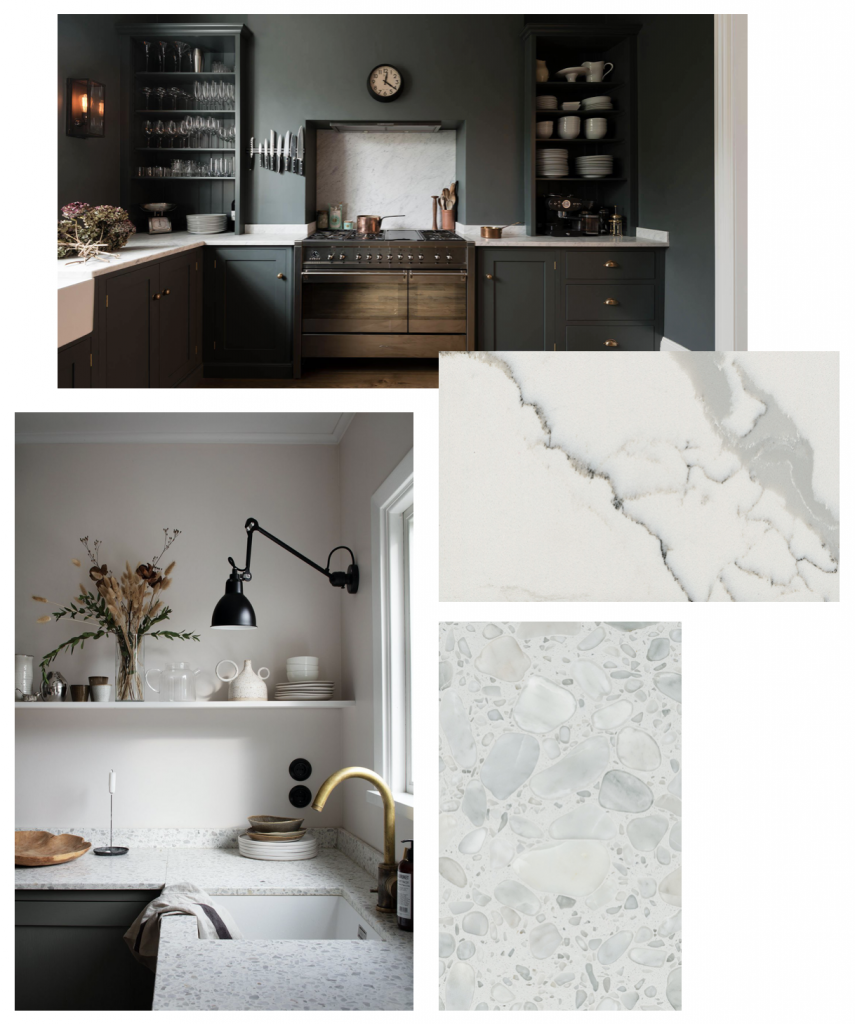 Exposed shelves instead of cabinets
A traditional kitchen risks being "heavier" compared to an ultra-modern kitchen as a result of the moulding and special finishes of the panels. If the space is small, in order to visually lighten it, it is wiser to opt for exposed shelves instead of classic cabinets. A perfect occasion to finally display all dishware, accessories and everything useful to keep handy.
Bear in mind that the devil is hidden in the details: it is the small details such as cups, trays, cutting boards and even dishcloths that help define the style of a kitchen!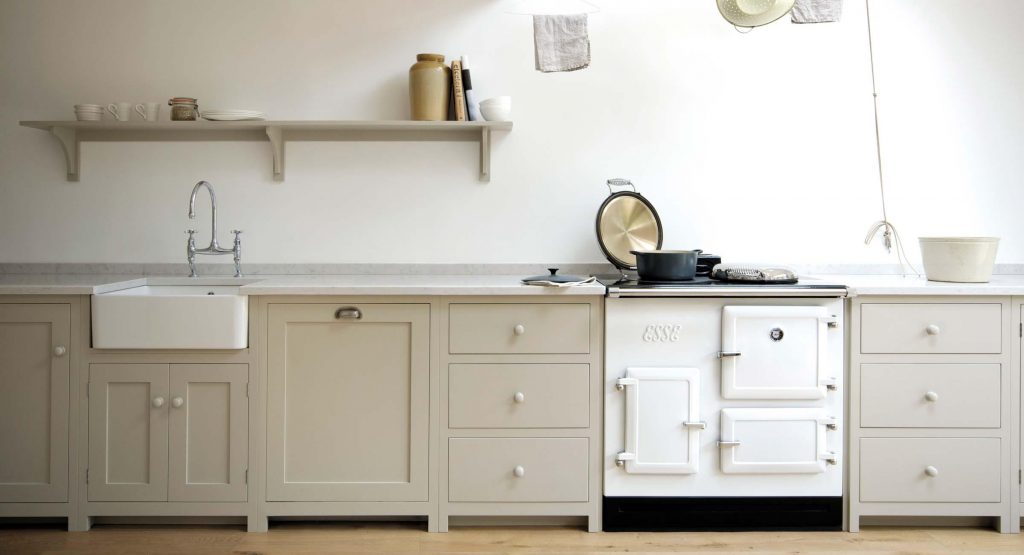 Choose super technological appliances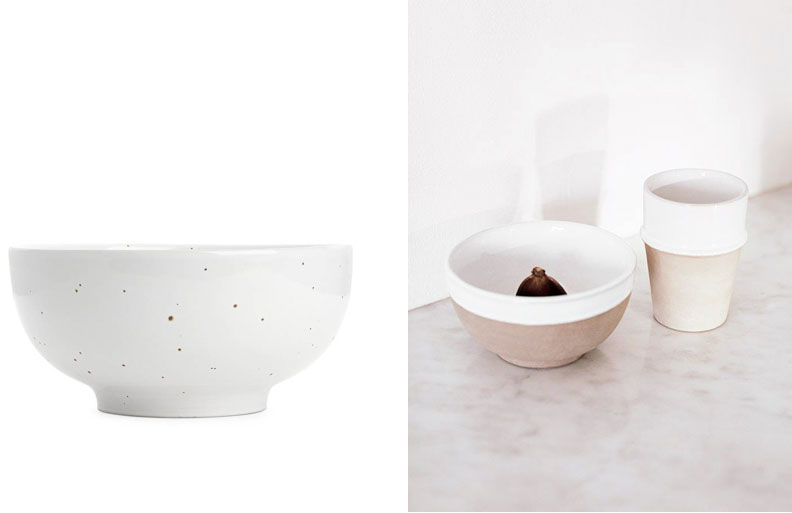 Whoever said that in order to have a vintage-style kitchen you must forego the functional features of a practical induction hob?
Creating a strong contrast between appliances and modules could in fact be an excellent way to reinterpret a more traditional kitchen in a contemporary style … On the other hand, in order to remain an "operating hub", the kitchen must be in step with the times and meet all the needs of those who will have to use it.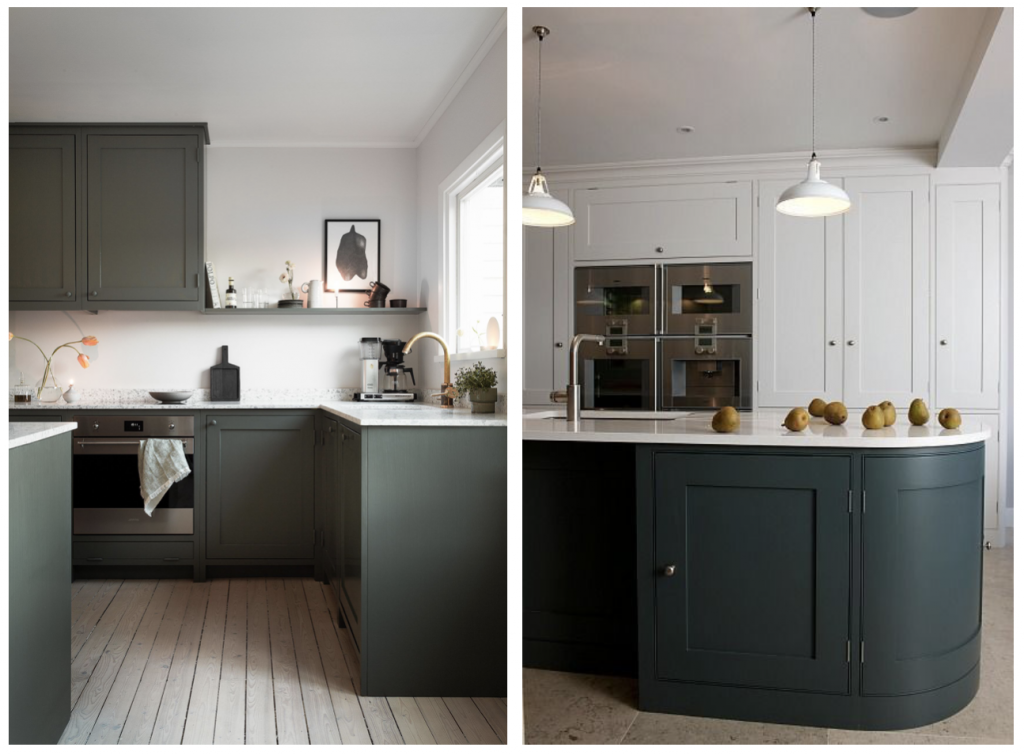 La tazzina blu