Let's dispel the myth of Marble and Quartz wall tiles only being suitable for floors and bathrooms… these materials are now daringly used in the bedroom, becoming real furnishing elements.
Are you curious to know how?
We tell you straight away, by using Santamargherita materials we have created headboards suitable for all styles, where even a bed with simple lines turns into a true work of art. Before starting, special attention must be paid to the proportions between the dimensions of the design and the height of the room, for example a room of medium height needs a design with a reduced height. Let's now talk about style. If what you want to achieve is a Classic setting, we recommend a design with soft lines and warm colours, like red, that recall timeless elegance. You can achieve this result with SM Marble – Rosso Verona and Rosa Perlino.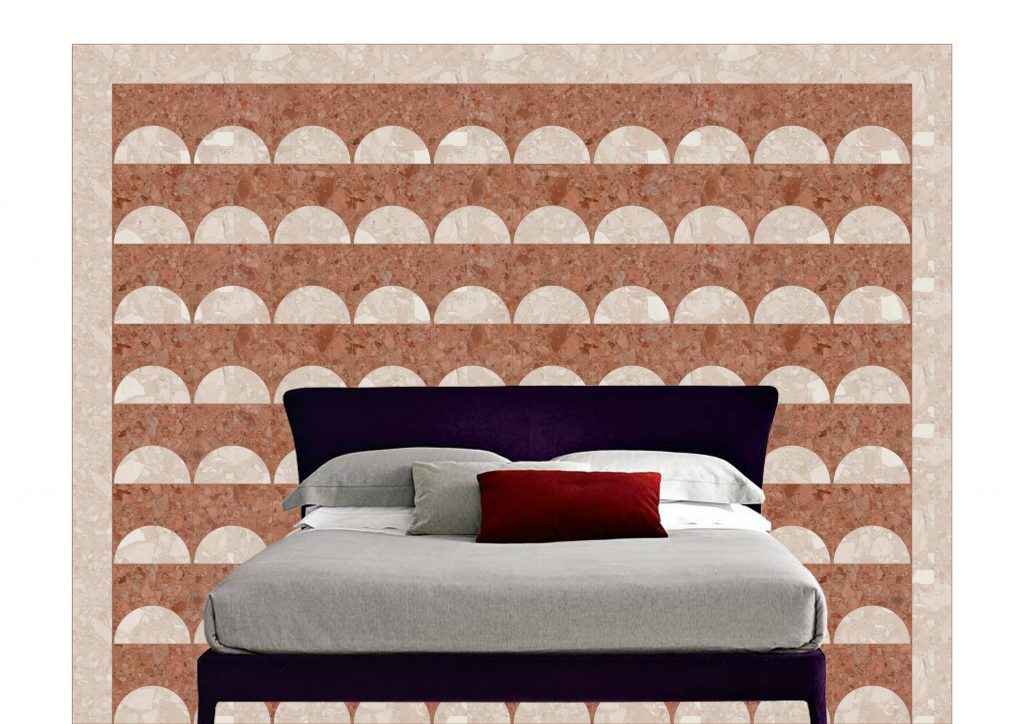 While if your mood is Contemporary, you will not be able to do without the regular geometry that alternates different shades between Quartz and paint, creating a spectacular picture. Our colour choices were SM Quartz – Amiata, Elba, Helsinky, Sabbia Beige and Silver but there is a wide selection!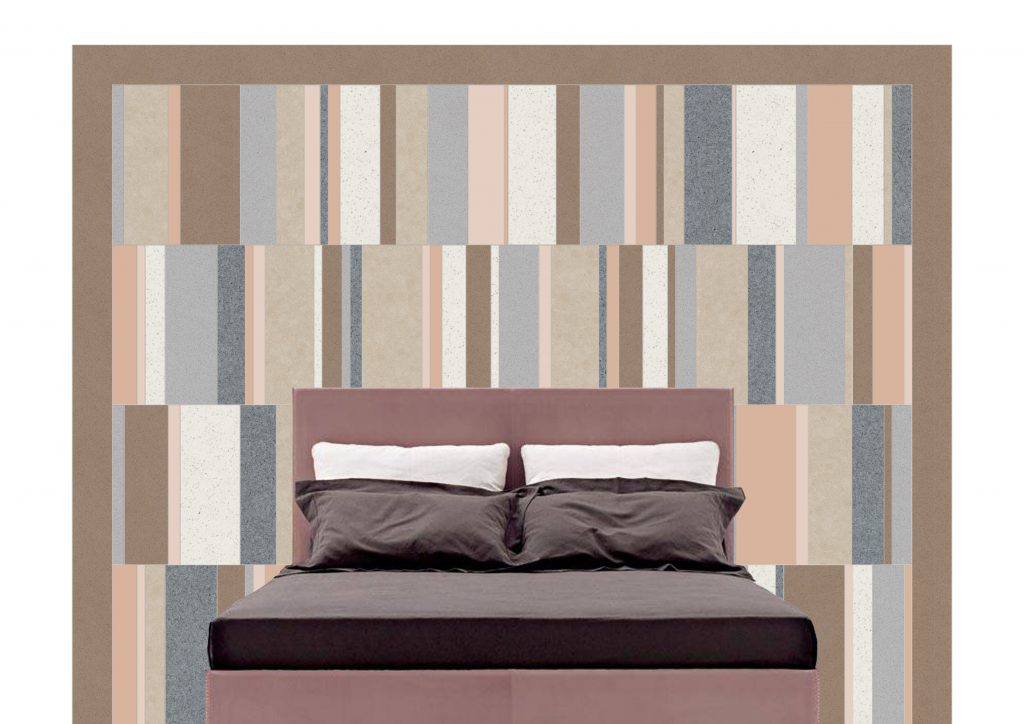 As mentioned, this reinterpretation of the headboards using Santamargherita materials adapts to all styles, such as the Maritime one, where coloured diamond shapes covered in Marble and Quartz fill the large wall, creating a Capri-style atmosphere. The covering materials are SM Marble – Rosa Perlino, Rosso Verona, Brera, Althea and SM Quartz -­‐ Amiata, Contract Black, Corda, Navy Stardust and Sky Stardust.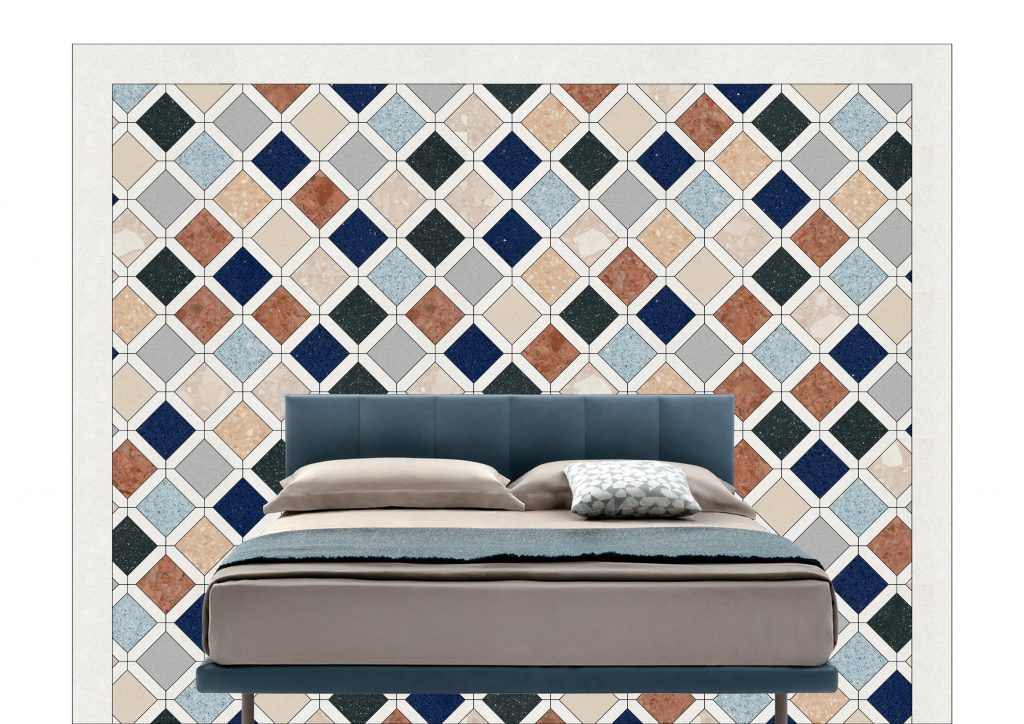 With all the elements provided, the time has come to design the headboard that best fits your style, finding inspiration from the colours and patterns of Santamargherita materials.
INTERIOR DESIGN + by Valentina Malevolti & Martina Mustur