On 27 and 28 April, Santamargherita will be at Stand 42, taking part in ARCHITECT@WORK, to be held at the Messe München, Hall A1 (West Entrance). It is a great opportunity for designers and architects from all over the world to get together and discuss the theme chosen for this edition: Healthy Materials.
For many years now, Santamargherita has been a regular exhibitor at the exclusive ARCHITECT@WORK fair, a leading exhibition for the architecture and interior design industries.
This initiative, which takes place in Europe's major cities, involves a large number of exhibitors and gives visitors the chance to preview exclusive collections and creations.
A stand dedicated to Palazzo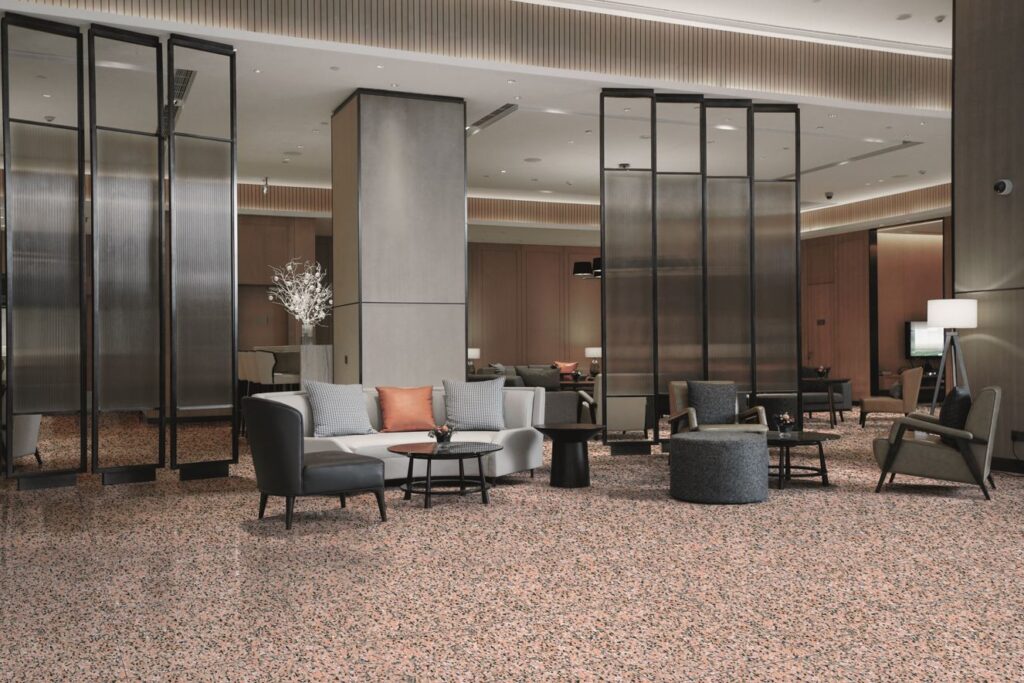 At the Santamargherita stand, the spotlight will be on the Palazzo collection, inspired by Italy's historical buildings. With its 8 materials – Pisani, Foscari, Mazzanti, Ducale, Maffei, Farnese, Reale and Diamanti – it offers a new take on terrazzo flooring, which is the result of a meticulous analysis of colours and grain sizes.
These materials, which are made up of fine, precious grits, have a timeless charm and are used in projects with a contemporary style, bringing back a long-standing tradition that still inspires designers from all over the world.
Santamargherita looks forward to seeing you on 27 and 28 April at the Messe München in Munich.